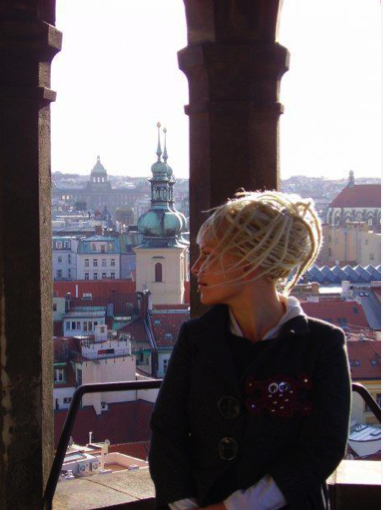 Part gothic, part old-world glamour, Inna Plastilina's wraps, shrugs, shoes and boleros are all show-stopping pieces.
"I work in a small, yet beautiful and sophisticated studio in Tel Aviv, Israel. I have a passionate love to create high quality hand made wedding, bridal, gothic, steampunk, shrugs, boleros and wraps. All of my fabrics are only of the best quality. They are not made in China, they are made in beautiful Israel."

French-inspired Fashion
Inna finds inspiration in an earlier era - specifically, the classical time of French and Victorian sophistication: the heyday of Marie Antoinette.
"One of the things that made ​​me very impressed and inspired to work is era of Marie Antoinette. This is a time when women looked feminine, sublime and dignified."
From a time when lady-like lace inspired fine fashion, Inna draws the framework for her made-to-order ideas. With touches of gothic, Tim Burton-esque whimsy and modern black and structure, the delicate, handcrafted items Inna creates are one-of-a-kind works of art that looks like shrouds of mystery.
And they are diverse - each tells a unique story with a distinct influence, from steampunk to goth to Victorian.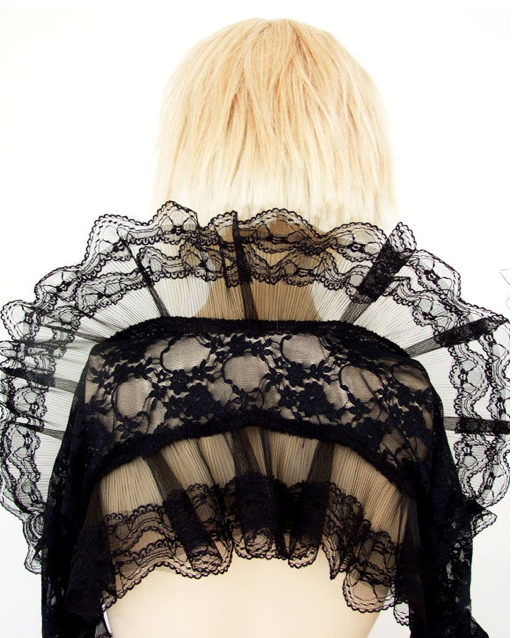 "All of my clothes are a story with their characters and their plots, and of course, they are all about love."
Nothing says love like delicate lace.
"One of my favorite working materials is lace. Of course, I am influenced by the era of Marie Antoinette. This material (lace) makes a woman's body soft and airy. Women and girls of all ages can wear it and it will never become obsolete."

Timeless Beauty
"I strive to make beautiful, wraps that you will have lots of fun wearing," Inna explains on her iCraft page. "I'm a perfectionist and take pride in my work and I am sure you will too! I sew for hours until reach the perfect result. Designing and creating is my passion.. All my creations are my own designs, and I enjoy thinking of something new every time."
Inna has always enjoyed creating; one might say she has always been an artist, from adding to and modifying her childhood toys to turning a passion for design into a profession.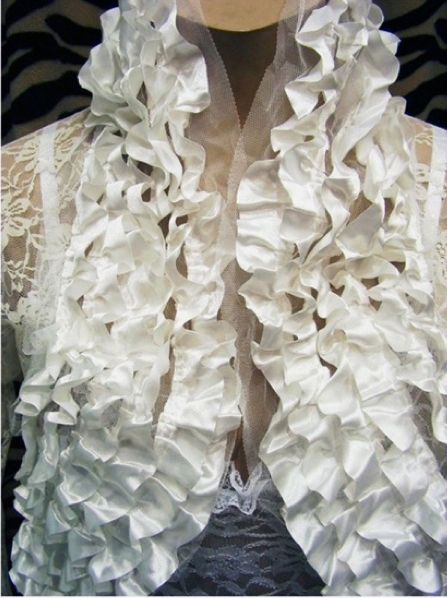 "From early childhood I tried to create things with my hands. I always liked to change my things and make them more beautiful and unique. Over the years, this interest has not only not faded, but has grown stronger until it grew into a profession. I am proud to say that all my life I've engaged in design and did it with all my heart."
A life-long passion that is still growing, Inna has created beautiful shoes in addition to the wraps already found on her iCraft site. Inna shares praise for the site host to her creative efforts: "I was looking for a place where you can not just sell stuff, but feel at home."
Although Inna enjoys selling on iCraft, she does not place too much emphasis on social media, standing by a tried-and-true adage: "I believe that satisfied customers are the best way to promote yourself."
And of course, creating for creativity's sake helps, too, even on those challenging days that all crafters face.
"I really love my job, do it with all my heart and I believe that if you do not pay attention to the difficulties and keep working - all goes well."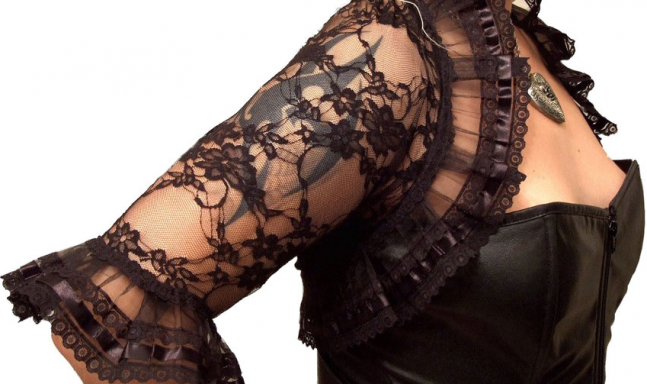 Crafting and Community
For new crafters, Inna has one invaluable piece of advice: "Do not be afraid to work as hard as possible."
And your just reward for these efforts?
"Enjoy the work, the joy of the finished product, and happy customers."
Part of Inna's enjoyment in creating lies in giving back to her community. Crafters often become involved in local events for either networking or pleasure purposes, and bringing art or creativity to those less fortunate is one great variation on this popular theme.
"I have worked with some celebrities in the country, but I did not like it," Inna explains. "I'm most proud of the collection of clothes which I had made for groups of children from a shelter for the homeless to celebrate the New Year."
Like all things in life, creativity involves creating a balance – doing good and giving back; creating and celebrating your efforts; indulging yourself. Being one of the good, giving people, then slipping into a hand-stitched lace garment for the evening.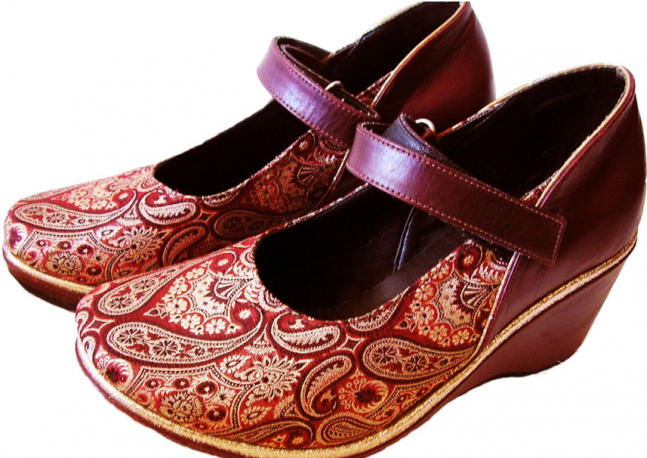 So who, exactly, does Inna envision enjoying her beautiful fashion? "Any woman who feels within herself the queen."
We ladies may not feel like royalty in the midst of everyday life, but I guarantee that if we put on one of these we, too, could channel a little Marie Antoinette.
Are you a fan of the beautiful, delicate designs created by Inna Plastilina? Do you enjoy gothic Victorian-inspired fashion? Share your stories in the comments section below!
Justine


Photo Credit: InnaPlastilina