Seller Testimonials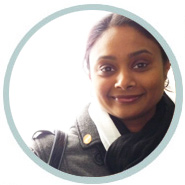 Bibi
aka Red Rock Designs,
Oakville, Ontario, Canada
I've been a vendor on iCraft since Nov 2011. Having never sold anything online before, I was first attracted to the fact that this site is Canadian-based and permitted only handmade items.

iCraft offers free learning opportunities and I quickly learned many things that would help me improve photos and listings.

Other sellers and admin staff on iCraft are always very helpful and offer advice in an objective way while sharing their personal experiences. I also enjoy that the site is nicely laid out and easy to navigate when looking for information and when adding a new listing or changing the shop page.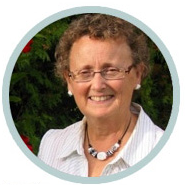 Janis
aka JaJeJems,
York Harbour, Newfoundland, Canada
For me, having an iCraft online store has been a very positive experience.

First of all I am very happy with the way my store looks and how it presents my jewellery to the public. It was very easy to set up initially; the step-by-step instructions were easy to follow and the iCraft support team have always been there to answer my questions in a timely fashion.

As an added value, I have been able to create a widget to showcase my iCraft products on my website and there is a selection of iCraft banners that I can also use.

I have found that being part of the iCraft community has been a special bonus that I wasn't expecting. Through my involvement in the iCraft Bootcamp over the past few months I have learned a great deal about social media marketing and the importance of building relationships with my peers. Our iCraft bootcamp leader has the perfect balance of knowledge and patience to help us through what for most of us is a whole new way of thinking about selling. A great looking store, opportunities to learn and network – it all works for me!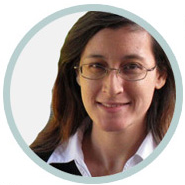 Lisa
aka Fairy Cardmaker,
Toronto, Ontario, Canada
I love the size of the images and how they look like little polaroid pictures.
Everything is immediately visible and it is easy to see the shop's variety at a glance.

Time is PRECIOUS to internet shoppers.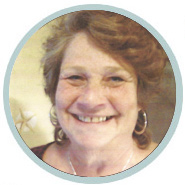 Kat
aka Jewelry by Kat,
Chicopee, Massachusetts, USA
Selling on iCraft has been such a great experience. They are there for you with answers to all your questions.

They even have what is called bootcamp. There you learn about great photos, how to write a description and even how to write a blog. All of this is for anyone who would like to have a great store and increase their sales. It has been a wonderful way to meet other sellers in the community, and to learn from them. iCraft is not so big and overwhelming that your store gets lost; it feels like home.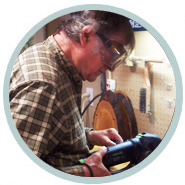 Bill
aka Billyboy,
Cannington, Ontario, Canada
I am really glad to be part of a Canadian-based online craft site. I like dealing with my own Canadian currency in iCraft transactions. iCraft is small enough for the individual crafter to be noticed. Its contests and other programs help build a sense of a crafting community, both in Canada and throughout the world.

I find the Admin staff of iCraft very helpful, supportive, and attentive to my administrative needs.

I encourage all Canadian crafters to become part of iCraft both to increase the variety of crafts we bring to our shopping public and to increase the potential for more purchasers of our crafts.

Crafting in Canada often is an isolating experience and I need a community like iCraft to have a sense of belonging beyond my own individual efforts. I need to know that I am not alone in my efforts to create to the best of my abilities works of beauty for others to enjoy and products of which I can personally be very proud. I really appreciate the vehicle of iCraft as an important way of sharing my challenging efforts with others. Online sharing, marketing and selling is the way of the future and iCraft helps us isolated crafters connect globally in ways that create a new sense of creative community.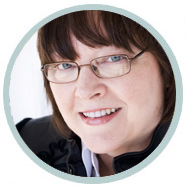 Linda
aka GalleriaLinda,
Lakeland, Florida,USA
What I love about this venue is that it is strictly a handmade boutique! For a seller, that means very targeted visitors. For a buyer, that means a place to browse and shop for top quality goods, designs, and arts that are only handmade and are offered by talented international craftspeople. As a seller, I find it very quick to list my products and the selling process is so functional, both for seller and for buyer. The quality of items listed means that iCraft draws quality buyers looking only for quality handmade.

---

I love this venue! iCraft takes the stress out of selling with a great back office, interactive educational opportunities, attentive admin, and an easy check-out process for the buyer and seller. After four years with iCraft, I can truly recommend this venue to fellow sellers of handmade goods.

I have tried additional venues. I have found that my jewelry receives many more views on iCraft than on any other venues! Being a venue only for handmade, the shopping traffic that comes to iCraft is only looking for quality handmade goods and they are sure to find unique crafted items.

Even though I sell my handmade jewelry on iCraft, I have been a buyer as well. Searching through the thousands of quality handmade items shows the unique talent and huge variety of goods from sellers across the world. There is no better place to shop for handmade than iCraft!

---

iCraft draws international buyers and sellers from across the world. For a buyer or seller of handmade, the international aspect of ecommerce is very easy to navigate on iCraft, with functional tools that are easy to use.

Buyers have very few venues to browse that are fully committed to showcasing only handmade items created by international artists, designers, and craftspeople. iCraft does not try to be all things to all people. It has always been fully committed to the global handmade community at large.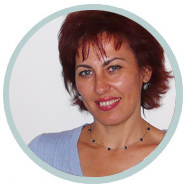 Elena
aka Craft Boutique,
Toronto, Ontario, Canada
I've been with iCraft from the beginning and I love it here. It's a beautiful marketplace with easy-to-use features.
They are very focused on showcasing handmade items, and that's important to me.

It's a great place for creatives of all kinds. No drama, that's for sure. I feel at home here.

Need Help? Find it in Seller's Help or Contact Customer Service.