Sell Handmade on iCraft

and join our worldwide family of artists and crafters
Sell your creations in a Handmade-only Marketplace
Set up your store easily and Start Selling right away
Benefit from Flexible Plans and Competitive Fees
Get more sales with the help of our Sales Associates
Open your iCraft Store now
Purchase
Unlimited Product Postings

for just

$5.00 USD/month


for up to 12 months and even get

a 10% discount

on top of that.
Why Sell on iCraft
Handmade Focus
Our Handmade-only Marketplace is for true artists and crafters.
Your creations, for example handmade jewelry, crafts, artwork, clothing, accessories, home decor, are displayed with other unique hand-crafted items. No resellers, no vintage or supplies, nothing manufactured.


Quick Setup
Set up your store and start selling right away. You need no special knowledge. Find useful information on our Help pages and Forum articles. Our friendly Admin team is standing by if you have questions.


Store Importer
If you already sell your handmade products on other sites, like Etsy or eBay, itís easy to import listings into your iCraft store using our Bulk Products Importer feature.



Store Promotions
We optimize all your product listings for major search engines to bring targeted traffic to your pages. Work with free tools to market your iCraft store, including widgets and social media integration.


Competitive Fees
You donít need a big investment to get started. Our comprehensive services and tools are yours for a small monthly fee. We don't charge relisting fees, and you pay no commission on sales.


International Marketplace
iCraft features sellers from the US, Canada, the UK and many other places around the globe. By selling on our world-wide marketplace you gain international exposure and reach new audiences.

What I love about this venue is that it is strictly a handmade boutique!
For a seller, this means very targeted visitors.
For a buyer, this means a place to browse and shop for top quality goods, designs, and arts that are only handmade and are offered by talented international craftspeople...
What you can Sell:
iCraft is for HANDMADE Creations only! Learn what's considered handmade.
iCraft is the go-to online venue for handmade beaded jewelry, bridal accessories, art and crafts, handmade furniture, toys, knitted hats, crocheted baby items, handmade soap, home decor items and more.
Creations must be new and not previously used (no vintage). You may use recycled materials, for example metals, wood, cloth and other goods.
You must be the designer, creator and/or producer of your art, craft or fashion. (no product resellers)
iCraft welcomes organized groups of creators.
iCraft is a family-oriented site: we do not carry items that are of an erotic nature or contain adult content.
iCraft does not carry food, drinks, or any other consumables.
iCraft reviews all products for quality, uniqueness and presentation. We reserve the right to remove any listing that does not follow these standards.
Crafting in Canada often is an isolating experience and I need a community like iCraft to have a sense of belonging beyond my own individual efforts...

On-line sharing, marketing and selling is the way of the future and iCraft helps us isolated crafters connect globally in ways that create a new sense of creative community.
Seller Benefits
Communicate directly with your buyers
Receive sales notifications and collect all the money via Paypal
Accept Custom Orders for products that you can reproduce after you sell them
Use iCraft Coupons to apply a discount to all your products or to specific collections, for example "Mothers Day Gifts" or "Christmas Gifts". Coupons are great to use during holidays and to attract repeat customers
Place individual items or your whole store on sale in seconds. Sale items have site-wide exposure and will be included in many special categories. We often feature sale items in our monthly Newsletter to Buyers
Enjoy product flexibility in your store for no extra fee. Any quantity of the same product is counted as a single product
iCraft has partnered with Hover, a leading domain name registration provider, to offer current iCraft sellers a FREE .store domain extension for the first year and 50% off on other domain extensions.

Search Engine Optimization - All of your store pages are automatically optimized for major search engines
Your store is integrated with Facebook and Twitter, so you instantly attract buyers from social networks
Already have your own website or blog? Use our promotional widget to showcase your iCraft products on your site
Learn the ins and outs of social media marketing with our free Sellers' Bootcamp
Need extra help with generating sales? Work with one of our Sales Associates.
Create your own blog on iCraft and engage with your buyers.
Mingle, network, learn, and be inspired in the iCraft community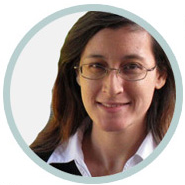 I love the size of the pictures and how they look like little polaroid pictures. Everything is immediately visible and it is easy to see the shop's variety at a glance.

Time is PRECIOUS to internet shoppers.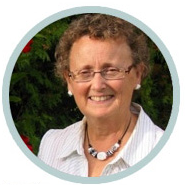 For me, having an iCraft online store has been a very positive experience. First of all I am very happy with the way my store looks and how it presents my jewellery to the public. It was very easy to set up initially; the step-by-step instructions were easy to follow and the iCraft support team have always been there to answer my questions in a timely fashion...
iCraft Fees & Subscription Packages
Open your iCraft Store now
Purchase
Unlimited Product Postings

for just

$5.00 USD/month


for up to 12 months and even get

a 10% discount

on top of that.
No commission on sales!
$25.00 USD registration fee
3 monthly subscription packages
No (re)listing fees: products remain in your store, no renewals required
No additional fees for listing an item in more than one product category
Interchangeable products; no charge for quantity of each product listed
10% discount on annual fees!
Referral Program for Sellers
No contracts or commitments
Starter
Ideal for the Beginners with a limited number of items.
1 to 50 items
Interchangeable
Free or discounted domain
Elite
Ideal for Sellers that carry a large number of items.
Unlimited items
Interchangeable
Free or discounted domain
Professional
Ideal for the majority of crafters. This is our most popular plan.
1 to 100 items
Interchangeable
Free or discounted domain
Switching packages takes effect at the beginning of the month.
See our Pricing Policy for more details.

Need Help? Find it in Seller's Help or Contact Customer Service.