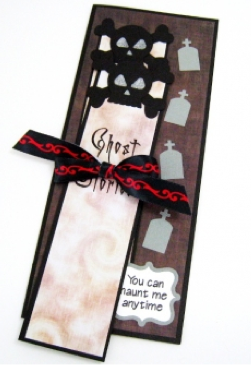 Every February 14th, there's no doubt that many women expect to be treated to flowers, fancy dinners, or French perfume. We might be taken on a romantic date night, or spoiled with a special evening. And what do men get?
Neckties. Boxer shorts. A new wallet, maybe. And everyone's favorite gift to the waistline - chocolate!
Ladies, help the man in your life look forward to Valentine's Day a little more by saying no to those traditional – and sometimes boring - straight-forward gifts! Use your creativity to create a DIY Valentine's gift for him, or use your ingenuity to think of something that he actually can't live without.
Create something from the heart
You might not be an award-winning painter or master chef, but you can make your man a wide variety of personalized presents, depending on where your strengths lie. Don't buy a necktie! Instead:
If you have the skills, create a DIY Valentine's gift for him by knitting him something one-of-a-kind. Use deeper, richer colors to keep the look masculine. Or, take those knitting skills to the books and create a personalized bookmark for your main squeeze. Get inspiration from the cool Gothic Love card/bookmark on the right.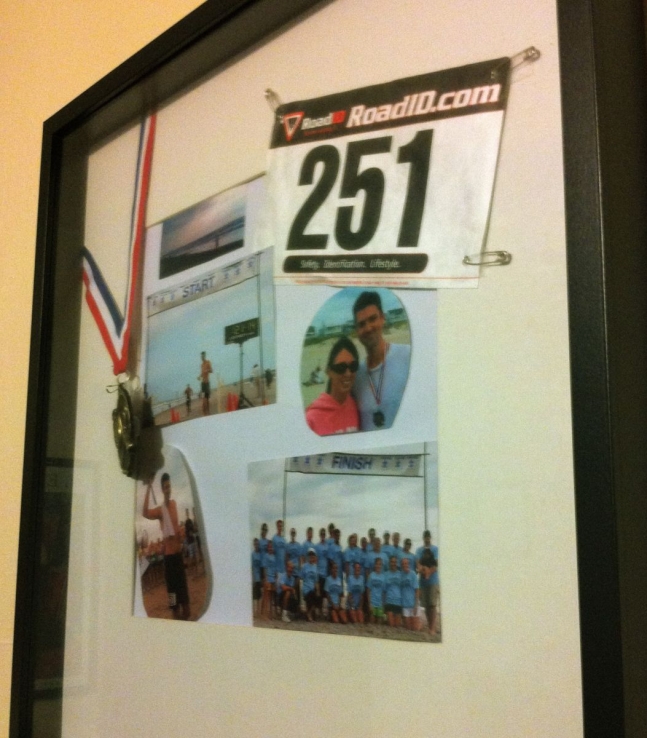 Make a piece of art for him. Draw, paint, write a poem, create a cross-stitch. Not good at staying in the lines? Not a problem. You could let your kids take part in this task or create their own art.
Tell him to cancel those dinner reservations at a crowded restaurant, and instead, make your gift to him a gourmet home cooked meal including all of his favorite things.
Commemorate his achievements. The shadow box pictured to the right is a compilation of photos from a race my boyfriend placed in a few summers ago. I was proud of him and his hobby of running, so the shadow box made the perfect DIY Valentine's gift for him. It shows how I feel, and makes him feel good. And that should be the goal of any present!
Got a guy who loves to fish? Look for photos of his favorite spots- or take some. Fellow who's a fan of computers? Write him a coded message! Man who enjoys his muscle car? Get a shot of the inner workings of his engine or a beauty shot of his car like the one pictured below, and frame.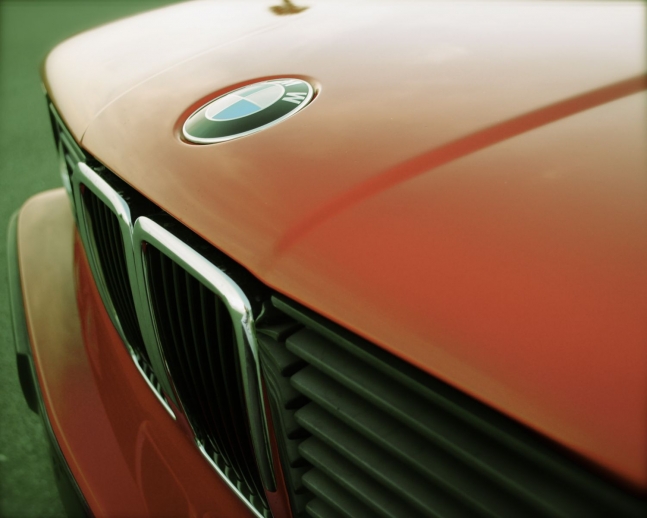 Make it Meaningful
Gift cards are great when it's Christmas morning and you're dreading another awful sweater, but for your Valentine's gifts for him, try to steer clear of something so generic. Even if you don't want to go handmade, you can still find a really personalized gift and find a way to add a DIY touch.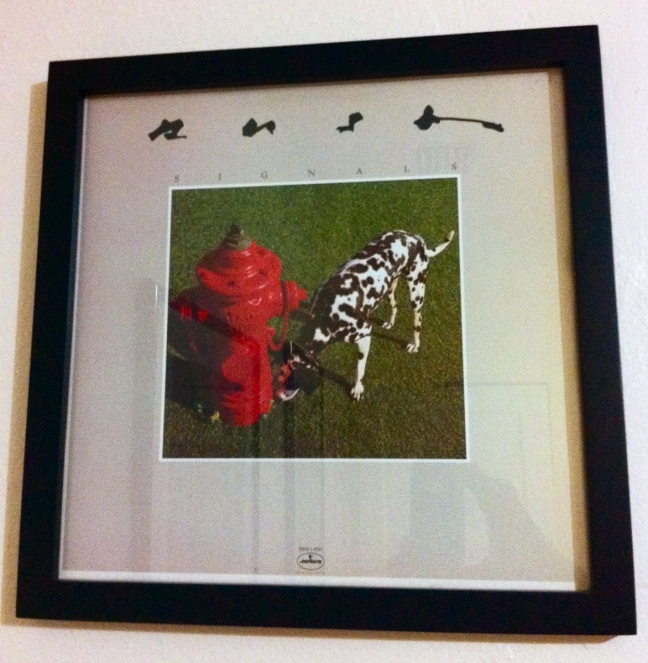 Play in to his interests by looking for a piece of meaningful memorabilia from a favorite sports team, band, or event. For example, I found an original vinyl copy of my boyfriend's favorite band's first record. I bought it and framed it in an album frame, and he was beyond thrilled. It wasn't signed or super rare -- just thoughtful.
Pay attention to the things he talks about - items in the news, politics, hobbies - and buy him a book or ebook on the subject. Look in secondhand stores for unique editions of his favorite classics, like "The Old Man and the Sea" - every man's must-read.
Keep it Casual
While the majority of these tips are universal, a few suggestions work best if you are in a more serious relationship with the person you're celebrating Valentine's Day with. If you are dating someone or still in a friendly relationship, consider some more casual suggestions to say "Happy Valentine's Day."
A cool and comfortable pillow like the one shown here might be the perfect compliment to a casual Valentine's date. Funky and fun, these neat pieces are definitely a conversation starter that he can use.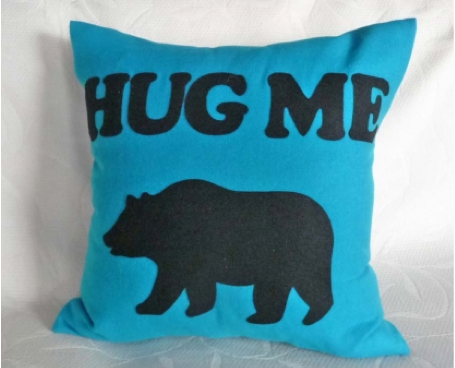 A neat notebook or unique card might be enough for the casual date—and of course, you can always hand make the card for that personal touch.
Leave the hard work to Cupid
No matter which route you decide to take in finding Valentine's gifts for him, don't work too hard to find the "perfect" gift. Valentine's Day is a holiday that should be about spreading love, so you will be fine as long as you remember one simple rule: no more neckties!
What kinds of Valentine's gifts for him have you purchased/received before? Share your stories or questions in the comments section below!
Justine

Photo Credits:
Gothic Love Card: Fairy Cardmaker
Shadow box, Rush album and BMW car photograph: Justine Benstead
Throw Pillow: PillowThrowDecor