Hellu Pussycats!!!

What to do with an old suitcase that collects dust under the bed??
Turn it into an upcycled table and pet beds of course!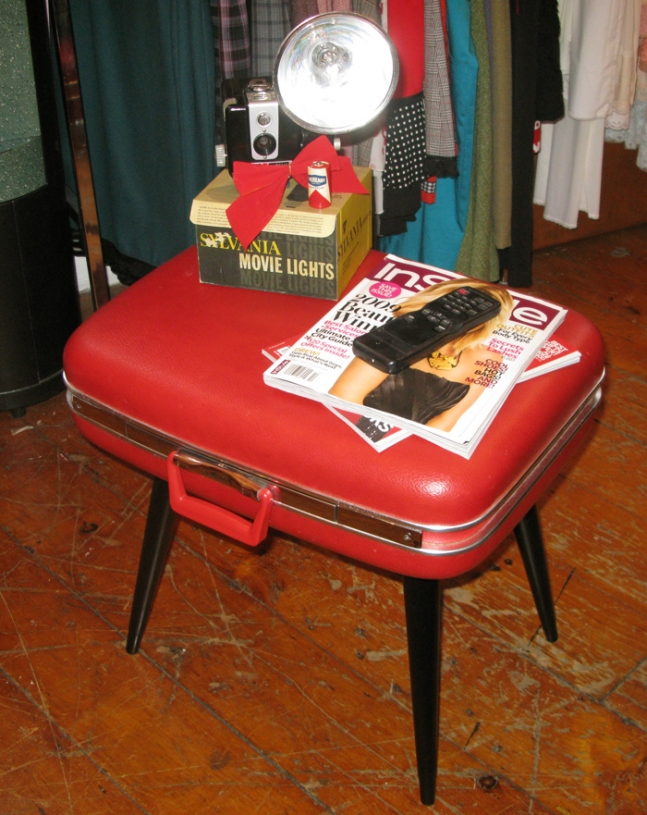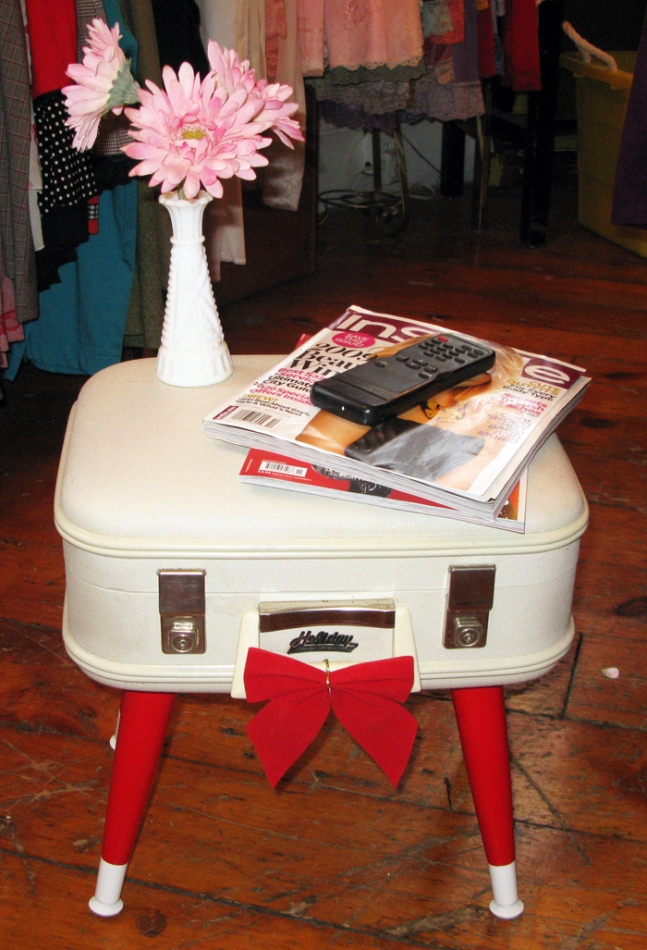 Great to use as a side table with a small lamp or magazines.
Inside you can store remotes, mags, extra candles or even a secret stash of chocolate :)
They make great pet beds too!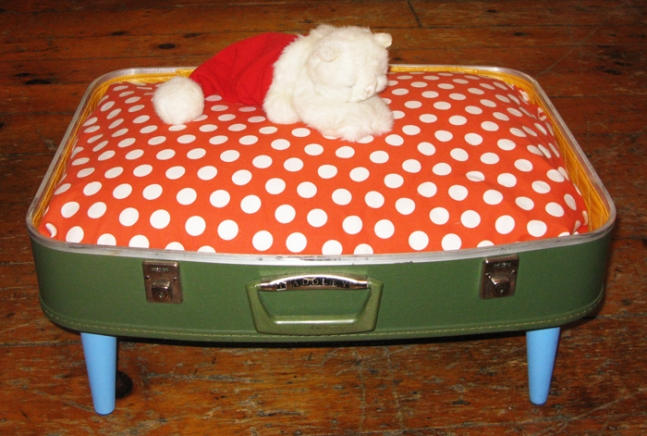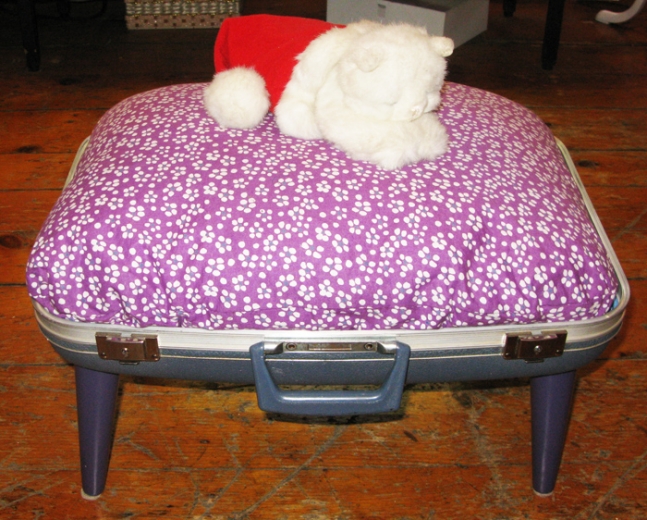 The cover zips off and can be easily washed.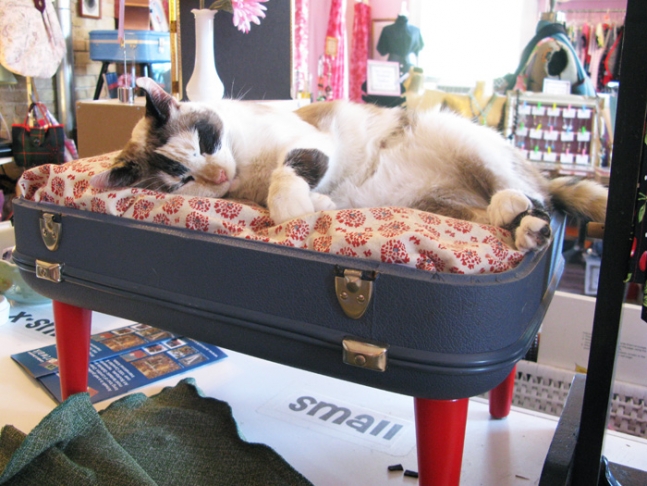 Stella luvs hers!!!
Have a great afternoon Pussycats! Be in touch! Weezi :)