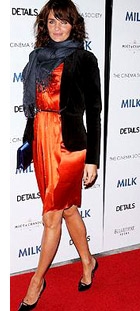 There are so many trends going on these days, it can be hard to keep track of what is actually "in". Sexy wedge heels are in, but so are slouchy hipster boots… Katie Holmes' sassy bob gets a lot of "to-do" but so do Blake Lively's long wavy locks. With all the contradictory trends going on, how does one define a trend these days? Trends are supposed to be temporary fashion tastes for a particular era, but it seems certain looks have stuck around so long they are becoming classics.
So let's take a look at a few classics that surpassed the quickie status of the trend to become hallmarks of the stylish. Think of them as your "cheat sheet" for always looking good!
Pointed Toe Heels
In the 90s, you couldn't find a pointed toe heel to save your life. Instead, the rounded toe and a chunky heavy heel was the look du jour. With the grunge style in full sway, there was no room for delicate and girly footwear. Soon the boyish and clunky look faded away and in its wake came a much more feminine approach to fashion for women, spearheaded by the return of the pointy-toed heel. Popular right now, the gladiator-like styles may come and go, but the once-trendy pointed toe has proven it is here to stay.
Key to their enduring allure:
Pumps that lead into a point elongate the leg, so in addition to the height provided by the heel, the shape of the shoe gives the illusion of longer legs.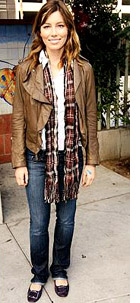 Cigarette Jeans
For better or worse, skinny jeans look like they are here to stay. Although some of us might have been hoping that this trend would move on quickly, it seems to be holding strong with an ever-expanding age group. Not only are women squeezing into these straight leg wonders, men are moving into the tight denim too.
Why they'll stay:
cigarette jeans are more flattering than people think and are quite versatile. They are dressier than the slouchy jean and reveal a real confidence in whoever is brave enough to don them.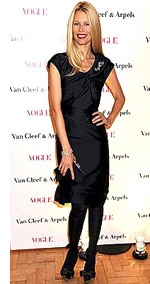 Black On Black
While the monochromatic colour scheme of the 90s was in rebellion to the wildly bright 80s colour palette, one stylish singular colour combo stayed: black on black. While the Goth look isn't very feminine, finding a way to use black to your advantage can leave a great impression, whether on a date or at a dinner party. It's simple, classic, and one can effortlessly accessorize.
Reason for lasting power:
It's one of the easiest, most flattering ensembles to assemble and conveys instant sophistication.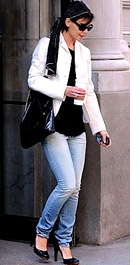 Long T-shirts and Tunics
These are new on the scene, so maybe calling them classics is a bit premature. However, they are so universally flattering and appealing, it seems safe to say they will stick around for a while. Whether glitzy tanks, or a casual comfy t, long styles are dressier and more sophisticated than the once popular (and thankfully retired!) baby cropped t-shirt.
Reason behind the prediction:
Longer styles look good on everyone and add an instant structure to outfits that provides a solid base for textures and layers, golden rules for being fashionable.
To discuss what other trends have passed into the classic category, leave your comments here, or have a chat on the iCraft
Message Board
.

Footnotes: Photo credits:
Helena Christensen in pointed toe heels, Jessica Biel in skinny jeans, Claudia Schiffer in black, Katie Holmes in a long t-shirt - instyle.com