Trends are a fickle thing, something can change in the blink of an eye. When we've spent our hard-earned money on something it suddenly goes out of style and something new emerges. Trends make us want to have what everyone else has and it's easy to obtain because it's all mass produced. We kind of lose our individuality a little bit. I agree that keeping your individuality may be difficult in a pressure-filled society, but it's not impossible.
Choosing to purchase a handcrafted item surpasses trends because it's personal to you.
Handcrafted items are made from 1 person's vision and creative mind, not a boardroom of people trying to find the next big ticket item. Finding jewelry, for example, that is not mass produced is easier than you think. iCraftGifts.com hosts many handmade artisans that create a variety of items, like jewelry, home décor, clothing and bath & body products. Keeping your individuality can be as easy as purchasing a signature piece of jewelry that reflects who you are. And knowing how and where the jewelry is made makes it more extraordinary because there's a person with history behind it.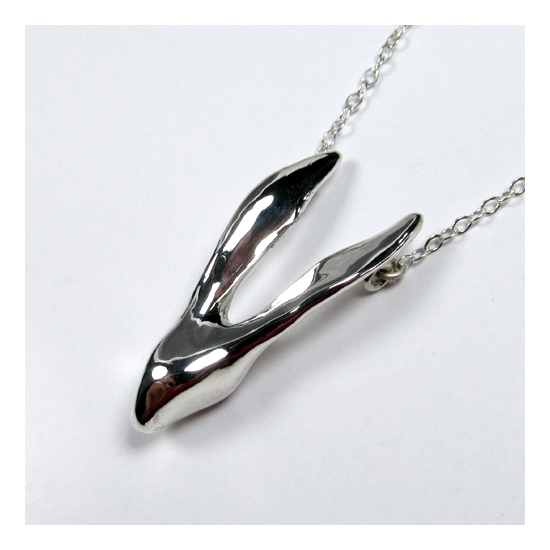 The Silver Workshop is owned by Andree, a passionate artist on iCraftGifts.com, specializing in handmade silver jewellery.
Andree is so passionate about making silver jewellery that she's turned a part time hobby into full time formal education at George Brown College in Toronto, Ontario to hone her metal clay sculpting skills.
Andree's online shop is filled with one of a kind jewellery that have been hand carved from wax then cast in sterling silver. Andree spends her energy perfecting each piece by hand to add satin finishes or oxidizing pieces to display sculptural detailing. Some items have the added touch of a reflective high shine finish, like the silver rabbit necklace.
Andree's inspiration comes mostly from nature, not only will you find animal pendant necklaces in her shop but also nature-inspired colours of reds, greens and blues. Each piece is individually sculpted and handcrafted by Andree.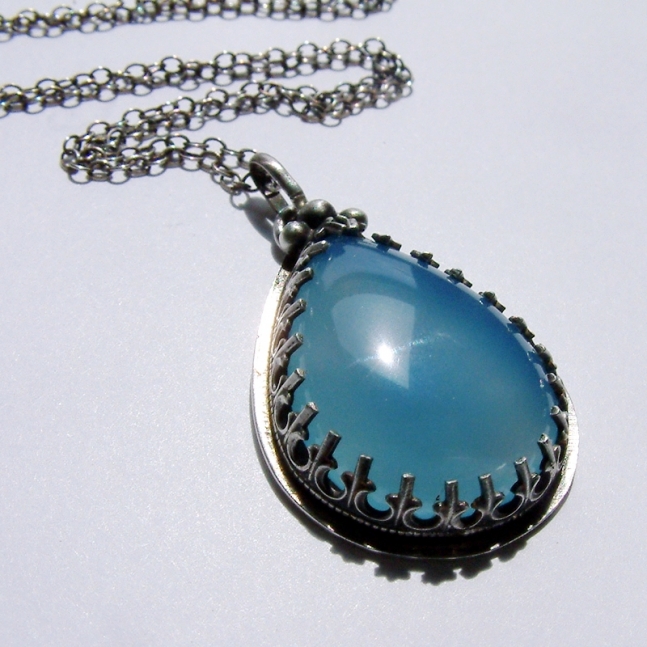 And it doesn't stop at precious metal clay sculpting either. Andree also creates jewelry using porcelain beads, like the red and silver earrings, which have been glazed then brushed with a satin finish.
The Silver Workshop also takes custom orders, as Andree makes her own sterling silver bezels, or settings, for gemstones. I'm confident if you have a gemstone you'd like to set as a pendant, Andree could come up with a setting that is as individual as you are. Just check out her Silver Quartz Pendant necklace. Blue as the sea and encased in a decorative bezel setting.
So take it one step at a time, or one accessory at a time, you can stand out as an individual in a world of mass produced items.