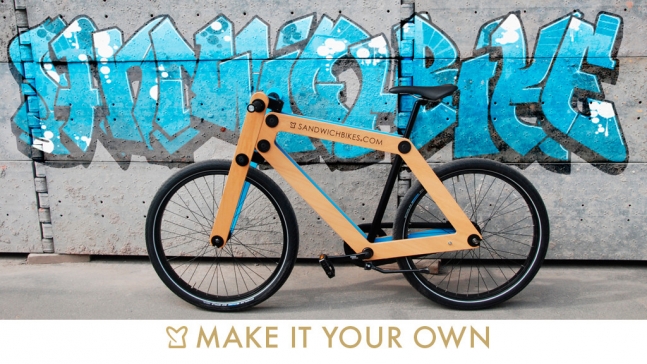 A Dutch designer figured out how to make build-your-own bikes possible, and left a ton of space for designing your own take on the finished product.

What's next, lunchbox airplanes?


Original story:
Sandwichbikes
Would you have believed that two wooden panels could deliver the funkiest ride there is? Designer Basten Leijh did, and dubbed it the Sandwichbike. A Dutch Design original that was inspired by the concept of flat packing, home assembly and our never-end...
Read full story
Category:
Tags:
DIY
bikes
bicycles
building
Page Views:
2337