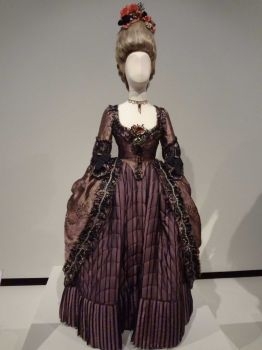 An art exhibit in San Antonio is helping visitors learn about costume design in film, and of course it's interactive. No, you can't wear Keira Knightly's dress, but you can do it "virtually". There's an app for that. Seriously.
Original story:
McNay explores art of costume design
The art of costume design — for the movies and for the stage — is explored in two revealing exhibitions at the McNay Art Museum. "CUT! Costume and the Cinema," in the Stieren Center through Jan. 19, is a touring exhibition that showcases more than 40 elaborate period costumes worn by 30 of Hollywood's biggest stars in 27 films, including Johnny Depp as Capt. Jack Sparrow in "Pirates of the Caribbean," Heath Ledger as "Casanova," Keira Knightly as "The Last Duchess" and Kate Winslet as Marianne Dashwood in "Sense and Sensibility." ...
Read full story
Category:
Tags:
costume
design
film
characters
fashion
art
Page Views:
1727