Mother's Day has become even more special now that I am a mother. Over the years, I have come to love the handmade gifts that the boys make at school or home just for me. As my 6 year old gains more skill with crafting, the gifts have become even more elaborate. With that said, I also enjoy searching for the perfect handmade gift for my own mother and close friends.
Here are my top five picks from iCraft this Mother's Day season
Humming Bird Apron from blinkkids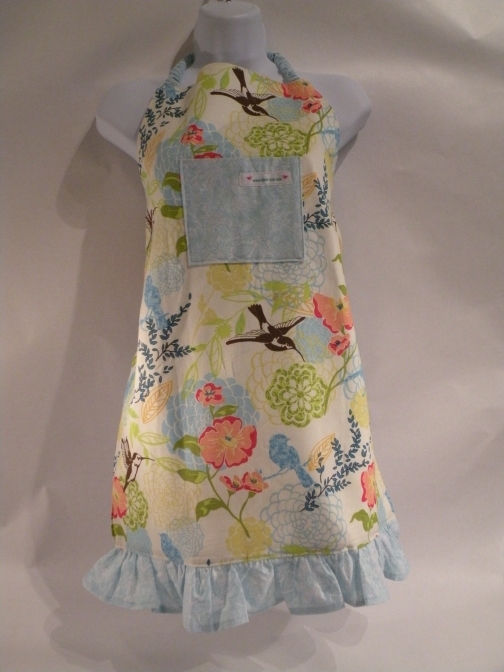 Aprons are definitely making a comeback this year. I personally own two. One for the garden and one for the kitchen. The more vintage they look the more appealing in my opinion. This beautiful Humming Bird Apron features springy colors and a cute little ruffle to make you feel even more special. $26.
Eco Friendly Embroidered Coffee Sleeve by Mocha Mitts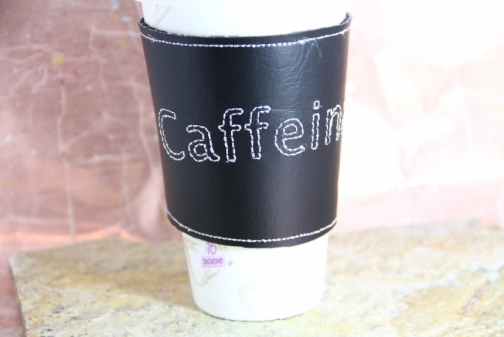 A good, warm cup of coffee in the morning is always welcomed from me! Sometimes if I am running late I will pick something up on the fly. It's in those times that this gorgeous embroidered coffee sleeve would come in handy. Not only would I be savoring my java, but I would be bringing a piece of home with me. $12.
Hand Stamped Personalized Cuff Bracelet by Rustic Metal Creations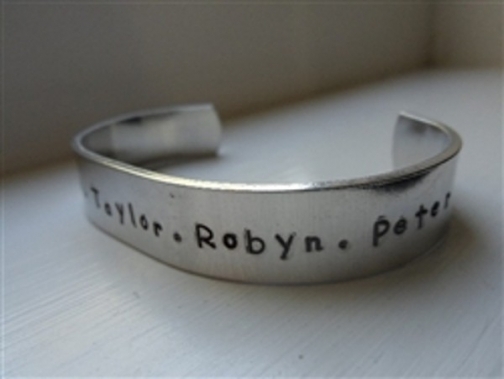 This bracelet is the perfect combination of style, simplicity and personalization. You can have your kids or grandkids names stamped on the outside up to 40 characters. I don't know about you, but I would love to be surprised with this beautiful piece. The bracelet can be squeezed in order to adjust to smaller sized wrists. $18.
Vintage Tea Cup Soy Candle by Making Scents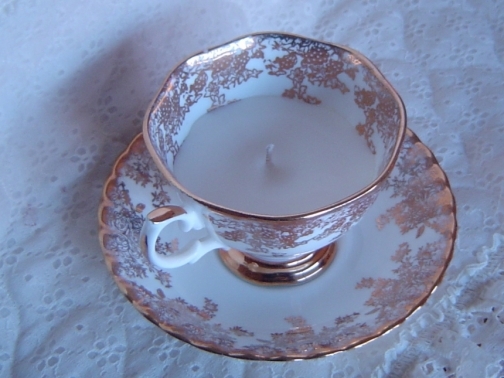 This beautiful soy candle can be used perfectly as a centerpiece or on a side table. I love that it brings me back to memories of my great grandmother and all of her beautiful china. The vintage tea cup goes well beyond your standard jar or store bought candle. $27.
Personalized Lavender Sachets by pillowhead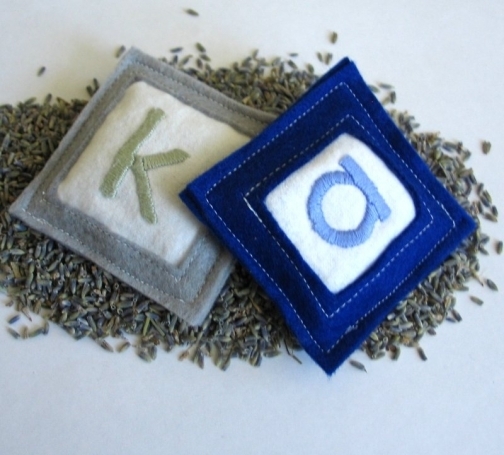 Lavender is well known for its relaxation properties. These would be perfect in bedroom drawers, under pillows or in office drawers. I love the fact that these can be personalized for gift giving. What a great idea for the mom who has everything. We could all use a little extra help relaxing. $6 for a set of 2.
What are you hoping for this Mother's Day?