Our actions impact the environment, and we must all do our part to protect our natural environment and ecosystems. Using products that are made of eco-friendly fabrics, recycling and repurposing old items, and employing items that can be used over and over again, are ways that each of us can do our part to help our planet.
Eco-friendly coffee sleeve
Handcrafted in faux leather, this eco-friendly coffee sleeve will help you save the environment one sleeve at a time. You can choose your own statement, either coffee-related or not. Made to order, these sleeves fit in your purse or car and are a perfect gift for all your friends. $12.00 CAD from Mocha Mitts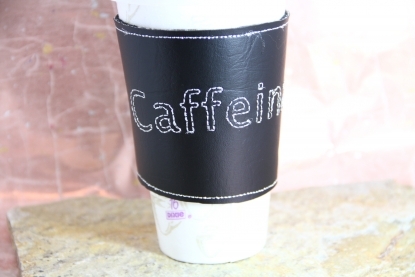 Resuable Lunch Bag
Bringing your lunch to work with you is a wonderful cost saver, and carrying your food in this lunch bag is even better. The vintage-inspired Retro Wave cotton pattern makes it perfect for both sexes, and the bag is laminated, making it reusable. It is even reversible. $31.00 CAD from UrbanHarmonie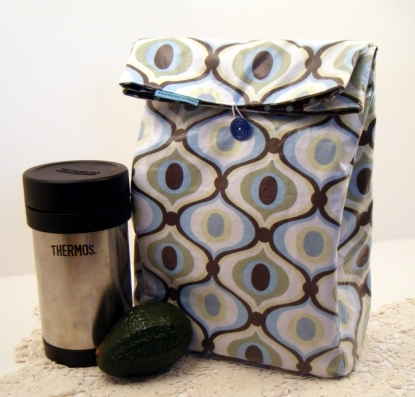 Bamboo soap dish
Bamboo is considered a very eco-friendly because it is one of the fastest growing plants on Earth, making it useable, within three to seven years. A sustainable resource, it is so strong that houses built entirely of bamboo can be earthquake resistant. This bamboo wood soap dish is cut and bevelled to allow the water to drain completely, extending the life of your soap by up to 50%. $6.00 CAD from Bits N Pieces.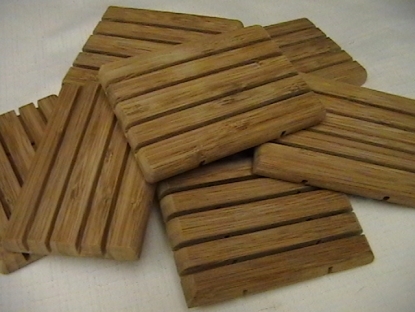 Eco-friendly laundry soap
One thing that environmentalists keep watch on is the level of phosphates in detergents and the effect they have on local waterways. This eco-friendly laundry detergent is made from saponified olive, coconut, palm and soybean oils, with borax and your choice of fragrances. You will even use less; 1 level tablespoon is needed per load, and half that for high efficiency washers. A paste made with it can also be used to pre-treat tough stains. $20.00 from HeatherRai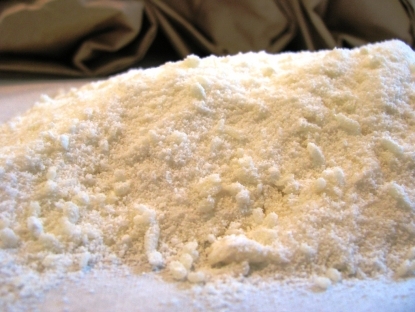 Reusable produce bags
These reusable produce bags help put an end to the unwanted plastic. Made with nylon mesh, they are double-stitched and extra strong. The set includes bags in various sizes as well as a pouch to hold them all. $8.00 USD from ficklefaerie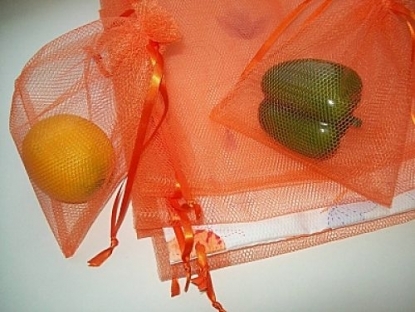 Cotton dish cloths/wash cloths
These cotton yarn dish cloths are absorbent and eco-friendly. Use them to wash dishes or as hand clothes and when dirty, pop them in the washing machine and they are ready to go again. Both iCraft vendors sell them in sets of three.
Remember that Earth Day is April 22. Get a jump on making your home eco-friendly by picking up one or more of these products from iCraft members.