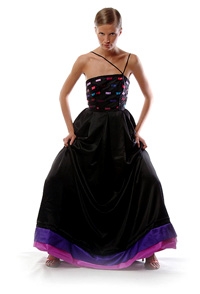 Don't hate me – I'm new to the world of high quality handmade fashion. While not as clueless as the young reporter in The Devil Wears Prada or the presumed style nightmare that is Ugly Betty (never seen it), I'm neither a devourer of trends nor am I fighting my way into a highly competitive fashion industry. And since I can't seem to touch a sewing machine with anything but trembling hands, I've never attempted the seemingly demanding task of creating my own clothes either. Thus, following a highly self-centered way of thinking, I just assumed nobody makes their own clothes anymore. To me, dressmaking and such things were associated with fairytales like Cinderella or those I believed to be liars like Gwen Stefani. So what, ok, so you cut off the sleeves of a shirt and put them around your wrists, whatever, you know?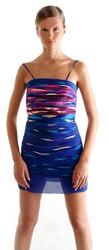 Designing Quality

Imagine my pleasant surprise when some of our first iCraft creators showed up on the scene to destroy all previous misconceptions about handmade clothing. I humbly beg your forgiveness at my previous unwarranted dismissal and disdain; I was grossly uninformed! Gone are the days of little old ladies with sewing machines! In their place are a fresh stream of talented and creative designers eager to show the world their creations. And these aren't simply dabblers in fashion; they are independent designers with truly unique and modern high-quality fashion.
Exclusively For You

One of the best things about independent designers is their exclusivity. Even though I already mentioned that I'm not Little Miss Fashion Forward, it's still really fun to know that you have a unique piece of clothing from an up-and-coming designer. Also, many designers can custom alter and design dresses for you, which makes them even more special and reflective of your personal style. It also doesn't hurt to have a secret fashion weapon on hand when you want to impress. Imagine how killer this gown by iCraft creator Elena Starikova would look at prom! I also love this hot little dress, also designed by Elena. I love its colourful palette - it would be a showstopper on a nice night out for sure.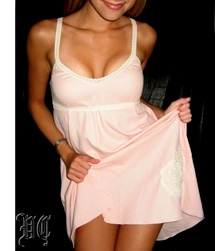 Uniform Revolt!

Another amazingly addictive thing about shopping for handmade independently designed clothes is the surprising satisfaction that comes along with buying from an aspiring designer. It's really nice to pay for something when you know where the money is actually going. Forget chain stores and mass produced items that you see on every person walking down the street. Why bother with them when you can get even better pieces from a designer you can contact personally?

Lori Di is the designer behind her Venni Caprice label that has an amazing line of sexy and casual dresses and daytime wear. Her styles are finding their way into stores across America, and I absolutely love this peaches and cream baby doll dress; it's so cute! Another thing I love about Venni Caprice is that most of her designs will fit a variety of body types. There's no fear in ordering her amazing dresses because they will clearly flatter many figures.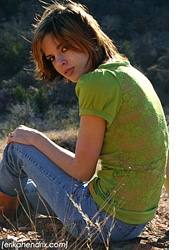 Fashion Forward

Another thing that shocked me about these independent designers is how in touch they are with what young people today want. Duh, you might say. Thinking now, it makes total sense. These are people who believe in their product so much that they are taking chances and putting their hearts on their sleeves, literally. Designer Erika Hendrix got my attention with this adorable hoodie xoxo dress. Not to mention this sweet and sexy lace top. I love how the lace back puts a twist on an already flattering, but casually innocent shirt.

More is More

With such a promising entrance into the world of independent designers, I can't wait to see who else is out there. I know I won't be able to stop myself from excitedly telling my friends and family just what I've uncovered. It's a goldmine for anyone who loves clothes, and these days, who doesn't care about fashion? While the sewing machine and I may never be great friends, at least I can appreciate what others can do with it, and hopefully you will too.


Footnotes: Image Source: Elena Starikova, Venni Caprice, Erika Hendrix