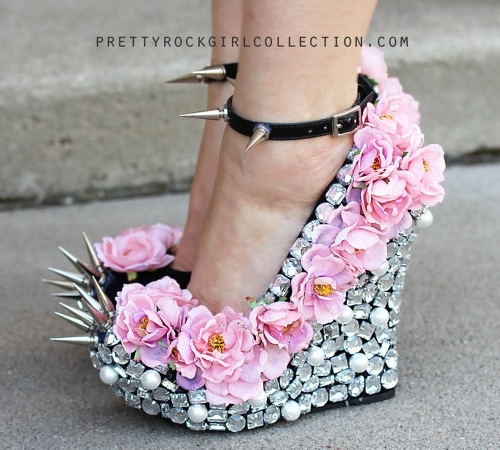 You have to see these shoes to believe them. Super wedged, super high heels are apparently in style.

Since when did "in style" mean "we are trying to kill you?" Do the designers just want to laugh at us? I don't get it but feel free to enlighten me.

Photo credit: Rhinestone And Flower Wedge Shoes on hawaiikawaii.net

See more Crazy Wedge Shoes on Google Search.
Category:
Tags:
high heels
fashion
shoes
wedge shoes
stylish
Page Views:
1466