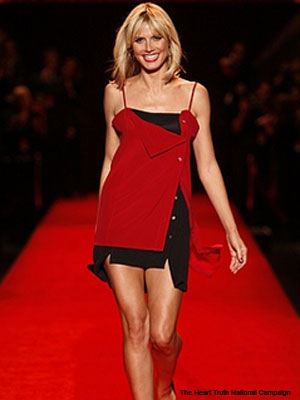 The New York Fashion Week hosted Laura Bush's healthy heart campaign, which encourages people to think more about doing things that are good for their health.
Heidi Klum and other models and celebs danced down the runway in red dresses to show their support. Then they went back to their dinners of steamed lettuce and Cristal.
Original story:
The 2008 Red Dress Collection
Many famous names in entertainment and fashion kicked off American Heart Month with the sixth annual Red Dress Collection at New York's Fashion Week....
Read full story
Category:
Tags:
Heidi Klum
fashion
cause
health
Laura Bush
New York Fashion Week
red dress
Page Views:
1231