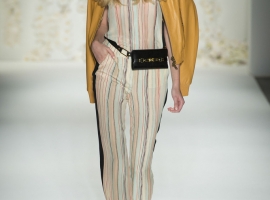 Things I thought might happen before fannypacks made a comeback:
- The Chicago Cubs win the World Series
- Carrot Top has a hit movie
- Hell freezes over
But somehow, the impossible has happened. Do you like this trend?
Original story:
Style Pantry | Trend Alert: The Fanny Packs
The last time fanny packs were something worthy of strapping on one's waist, mom jeans were still deemed wearable. As such, designers' decisions to bring forth a 2013 version of these hands-free bags lead us to question their style sensibility for spring....
Read full story
Category:
Tags:
trends
fashion
fannypacks
purses
accessories
Page Views:
1721