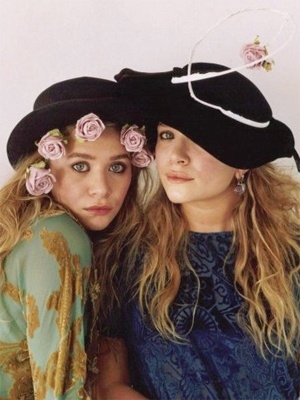 The Olsen Twins have topped InStyle's list of worst fashion offenders.

The ratty haired billionaires can't seem to catch a break. Also on the list, the ever kooky Sharon Stone, walking train wreck Courtney Love, and the inexplicably hair-styled Amy Winehouse. Don't they know it's supposed to be good to be a celebrity?

Funny enough, a few years later "Vogue Crowed Olsen Twins Most Fashionable Sisters In The World". Go figure!

Do you think the Olsens have a fashion sense?
Original story:
Olsen Twins Top Fashion Offenders List
Celebrity twins Ashley and Mary-Kate Olsen have been named and shamed at the top of a new magazine list of fashion offenders. The sisters "beat" Courtney Love and Sharon Stone to the top of In Touch's anti-style hit list....
Read full story
Category:
Tags:
fashion
Olsen Twins
fashion crime
worst dressed
Page Views:
1538