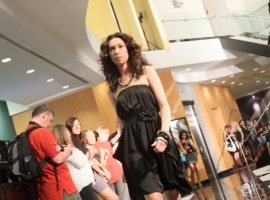 Nobody really needs a reason to attend a fashion-filled weekend, but the Washingtonian comes up with some pretty good ones. Even if you're not in the area, it's great inspiration to get out and enjoy the fall season's fashion exhibits, especially supporting local arts and events. What would you add to the list?
Original story:
6 Reasons to Attend FAD, Georgetown's Fashion-Filled Weekend
Early this year the Council of Fashion Designers of America indefinitely canceled Fashion's Night Out, the annual block-party-like event that brought stores, salons, and designers together for a weekend of fashion events. The event, which originated in New York and......
Read full story
Category:
Tags:
fashion
style
local artists
inspiration
Page Views:
1816