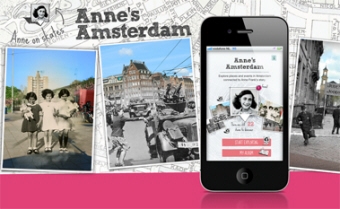 A new digital scrapbook is allowing viewers to experience Amsterdam through the eyes of Anne Frank - and beyond. It's an innovative timeline that mixes media to bring history to life, sharing important lessons from the past with the future.

History has never been so modern!
Original story:
Anne Frank's Amsterdam
The city and its inhabitants before, during and after the war...
Read full story
Category:
Tags:
travel
amsterdam
anne frank
photography
mixed media
Page Views:
2111