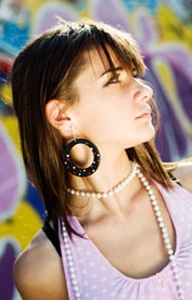 Fashion crafting isn't just about turning old clothes into something new – you can turn a profit too! This environmentally friendly fashion trend has reported $180 billion in US sales, dubbing it "Crafting Couture". Has crafting gone Hollywood?
Original story:
Fashion Your Ideas Around Crafting This Year
(NewsUSA) - This year, the Craft & Hobby Association (CHA) combined the popularity of general crafting with the latest fashion movement to create "fashion crafting." As the focal point of crafting this year, consumers are encouraged to create handmade, personalized couture and accessories....
Read full story
Category:
Tags:
craft
business
fashion
Page Views:
1374