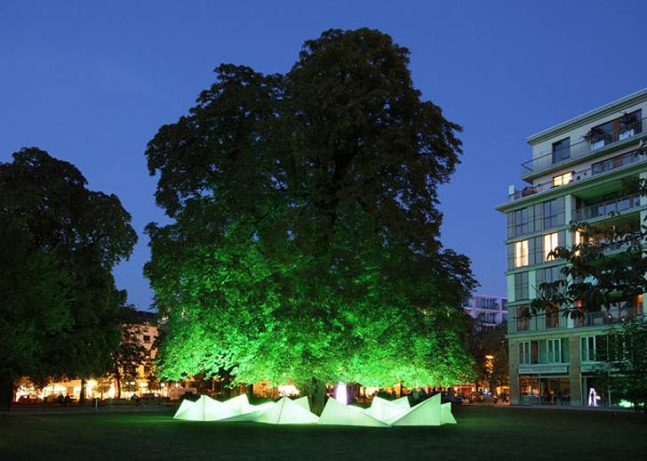 Okay, so it's not technically a Christmas, or holiday, tree but it seems like it should be!

This tree-turned-art installation in Berlin plays soft music as chestnuts fall, so in the very least, it should inspire some warm and fuzzy holiday feelings.

Original story:
Berlin's Glowing Tree Concert Plays Ambient Nature Songs as Chestnuts Fall
Covered in taut polymer membranes, the translucent surfaces would come to life as the tree sheds its chestnuts....
Read full story
Category:
Tags:
holidays
christmas
design
innovation
tree
music
Page Views:
2227