Are you feeling lucky? St. Patrick's Day is right around the corner and now is a great time to start browsing for the perfect pieces to accent your day. iCraft is full of fun ideas to make sure you aren't left being pinched! Here are a few of my favorite finds.
What a beautiful way to bring the four leaf clover with you all day. It isn't green, but I'm pretty sure everyone will count this as your lucky charm for the day. The best part is that this beautiful piece of art is great for any day or holiday.
These are also available in gold. $53.99.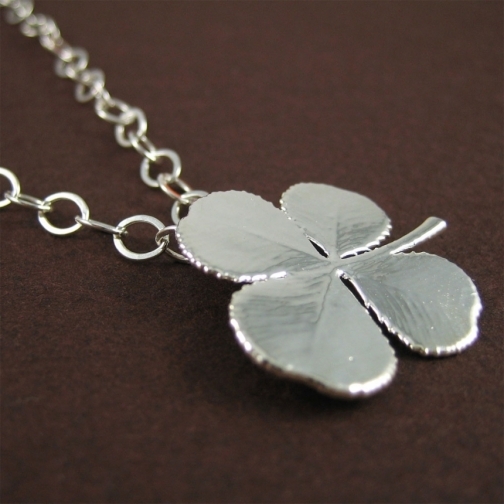 Green is definitely the color of the day on St. Patrick's Day, but if you remember from my 2013 trend post, it is also the color of the season! So, this funky wire wrapped bracelet is a unique choice that will easily work well for the creative people at heart. $17.95.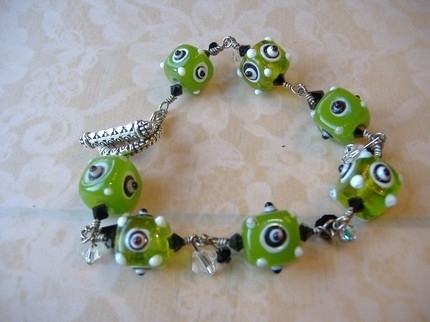 Green and Silver Chain Necklace
I love everything about this neclace! When an artist can take 2 different mediums and incorporate them in such a way that makes it stand out, yet simple, you know you have found something special. Silver and gold work together beautifully in this piece which makes it extremely versatile with other items you may already have. $35.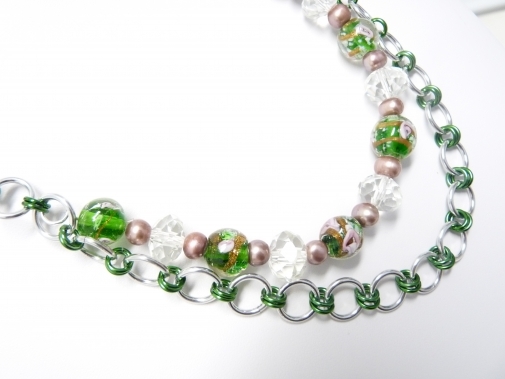 This ring is a size 6. If that is too small for your finger maybe consider using it as a pinky ring. I love the idea of this as a statement thumb ring as well. This custom piece is on the pricey side, but well worth it when you consider it is hand crafted and unique. $135.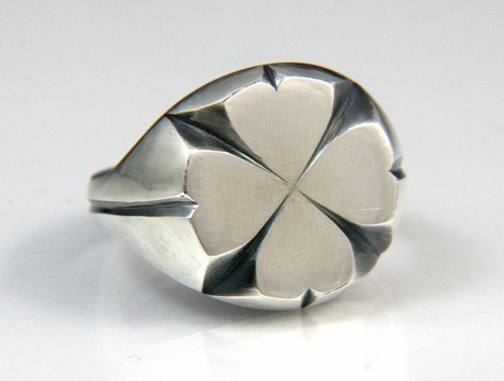 Red Clover Tea Scented Incense Sticks
If you are not much of a jewelry wearer, maybe you just want to bring the scent of the day into your home! Check out these hand-dipped incense sticks scented with red clover tea fragrance. What a great gift idea to bundle up with a green ribbon! 20 sticks for $2.50.
What are your St. Patrick's Day plans or craft ideas?