| | |
| --- | --- |
| Decorating for Halloween Contest | |
Currently Submitted:
10
Page Views:
18875
Start Date:
Oct 1, 2012 at 12:00 am
End Date:
Nov 12, 2012 at 12:00 am
Photo Submissions Deadline:
Nov 4, 2012 at 12:00 am
Status:
Closed
---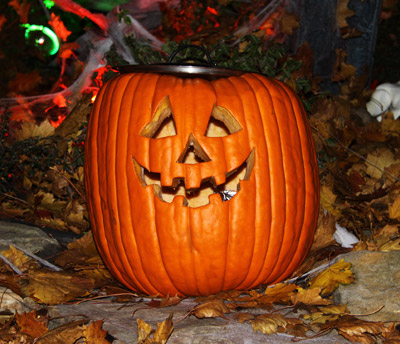 Halloween is one of the most fun holidays that we all love to celebrate. From making party pumpkins with scary faces to creating Halloween Ghost Decorations, the possibilities for Halloween Home Decorating are endless.

Share your Halloween Decorating ideas with us (The Scarier, the Better! :) and get a chance to win a great prize!

We are looking for great photos with your description and step by step instructions on how to recreate your decorations.
Contest Details:
This contest is open to anyone.
iCraftGifts.com members and non-members can participate. Non-members, please make sure you provide us with a correct email address, so we could get in touch with you, in case you win this contest.
Multiple submissions are allowed.
You must submit only your own images and your own decorating ideas.
Voting will be open after Photo Submission Deadline.
The winner will be calculated automatically and announced immediately after the Contest's End Date.
Prize
The winner of this contest will have a choice of picking any Halloween related products, any home decorating gifts or any pieces of original artwork listed on iCraftGifts.com in the total value of $100.00 CAD.