| | |
| --- | --- |
| Spooky Halloween Decor Contest | |
Currently Submitted:
16
Page Views:
27124
Start Date:
Oct 25, 2013 at 12:00 am
End Date:
Nov 17, 2013 at 12:00 am
Photo Submissions Deadline:
Nov 4, 2013 at 12:00 am
Anyone can Participate
Status:
Closed
---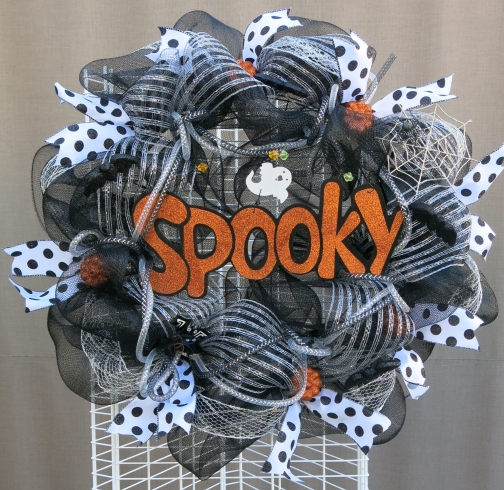 Do you live in a neighbourhood, where ghosts take residence on the front porch waiting for Halloween night? Does your home turn into a vision of haunted proportions when Halloween comes to town? If so, you could be the next winner of our Halloween Décor Contest!

All you need to do is to post your photos of Spooky, Fun, Crazy, Cool or Unbelievably Creative Halloween Decor. It can be a photo of your or someone else's house, office, mall, indoor or outdoor decor of any building.

Contest Details:
This contest is open to All!
iCraft members and non-members can participate.
Non-members, please make sure you provide us with a correct email address, so we could get in touch with you, in case you win this contest. You will have to email us your shipping address later.
Multiple submissions are allowed.
You must submit only your own images.
You must provide a narrative for your photo.
Voting will be open after Photo Submission Deadline.
The winner will be calculated automatically based on the number of votes and social shares, and announced immediately after Contest's End Date.

The Prize:
The Winner of this contest will receive a $50.00 CAD shopping credit for purchase of any items currently offered for sale on iCraftGifts.com. Plus, the winner will get a beautiful hand-crafted frilly scarf shown below valued at $30.00 CAD.

Total prize value: $80.00 CAD

The Winner:
LisaGold with the Horror Window Display photo. Congrats Lisa! :)