| | |
| --- | --- |
| Spring is in the Air Contest | |
Currently Submitted:
26
Page Views:
43928
Start Date:
Apr 19, 2012 at 12:00 am
End Date:
May 21, 2012 at 12:00 am
Photo Submissions Deadline:
May 9, 2012 at 12:00 am
Status:
Closed
---
"I love spring anywhere, but if I could choose, I would always greet it in a garden." - Ruth Stout

For some the warm, earthy smell of spring evokes images of patios and barbecues. For others, images of flowers in the garden and sunshine in the window. Many also associate this time of the year with rebirth and spring cleaning, when we're all of a sudden driven to refresh our interiors or clean-up our closets.
What do you associate Spring with? Why do you love this time of the year?
Tell us your Spring story and submit your images that represent Spring and what it means to you.
Photo that will receive the most votes and the highest ranking will win.
Contest Details:
This contest is open to US and Canadian residents only!
iCraftGifts.com members and non-members can participate. Non-members, please make sure you provide us with a correct email address, so we could get in touch with you, in case you win this contest. We will also need your shipping address.
Multiple submissions are allowed.
You must submit only your own images.
Voting will be open after Photo Submission Deadline.
The winner will be calculated automatically and announced immediately after Contest's End Date.
Prize:
The winner will have a choice of one of four packages put together by this contest's sponsor uprinting.com.
Total package value: $50.00 US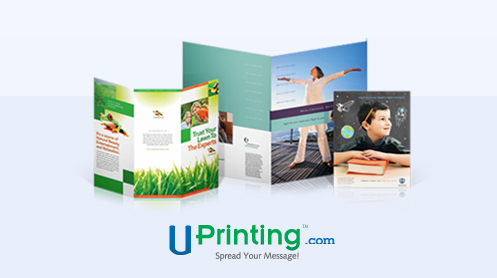 Package 1: 250 pcs business cards + one 16"x20" rolled canvas print
Package 2: one 18"x24" poster + 250 pcs 4.25" x 5.5" or 4" x 6" flyers
Package 3: 50pcs 8.5"x11" paper gloss brochures + 250 2"x3.5" sheet stickers
Package 4: 250pcs business cards + 100 5"x7" postcards


Business Cards:
250 pcs Die Cut Business Card Printing for one(1) winner. 6 Business Days Turnaround
Sizes to choose from : 2 x 3.5" Rounded Corners, 2x2" Rounded Corners, 1.75x3.5" Rounded Corners, 2x3.5" Leaf, 2x3.5 Rounded one corner, 2x3.5" Half Circle Side, 2x3.5" Oval, 2.5" Circle
Paper to choose from: 14pt Cardstock Gloss / Matte / High Gloss (UV), or 13pt Cardstock Uncoated,
Rolled Canvas:
one (1 ) piece 16" x 20" rolled canvas print, for one winner with 2-inch border or No border, 1 Business Day Turnaround
Poster:
one winner of an 18" x 24" Poster Print, semi gloss or high gloss, 1 Business Days Turnaround time
Flyers:
250pcs. Flyers for one winner
4.25" x 5.5" or 4" x 6" flyers (choose between the two sizes), 14pt Cardstock Gloss, Front Only Printing, nightclub flyer templates and business flyer templates also available for download. 3 Business Days Turnaround
Sheet Stickers:
250pcs Customizable Stickers for one winner
2x3.5" 70lb Label Matte, Front only printing. 4 Business Days Turnaround time
Brochures:
50 pcs Brochure Printing for One (1) Winner. 8.5" x 11", 100lb Paper Gloss, With Folding (Half Fold, Trifold/Letterfold, Z-Fold, Roll Fold, Accordion Fold), Front and Back Printing. 2 Business Days Turnaround
Postcards:
100 pcs Postcards for one winner. 5" x 7", 14pt Cardstock Gloss, No Folding, Front Only Printing, 14pt Cardstock Gloss / Matte / High Gloss (UV), or 13pt Cardstock Uncoated. 2 Business Days Turnaround time