It's that time of year again, where commercially we tell the ones we love that we love them! We all know we don't need one specific day to do this, and most of us do it on a daily basis.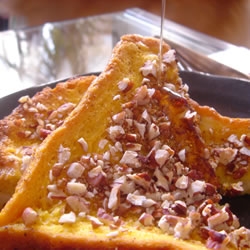 Valentine's Day is on a Thursday this year, and for those who work full time, scrambling to leave work to meet your honey for a romantic dinner, you end up paying for over-priced food and sitting in a cramped noisy full restaurant which will probably make the night feel a little less romantic.

Perhaps having a meal at home will provide that romantic atmosphere and surprisingly that cozy intimate setting that you want.
Here are some simple recipes you can make for your loved ones at home. If you have the time in the mornings to have breakfast together as a family, try something different like Pecan French Toast, loaded with sweet buttery pecans and a hint of zesty orange.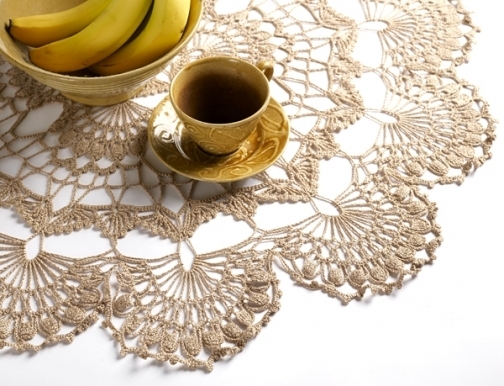 To change the look of the table, throw those place mats in the laundry and place this hand-knitted table cloth by The Knitting Lady on the table. Sometimes its the little things that make the world of difference, and this romantic table cover will definately start the day off right.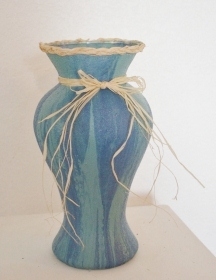 Valentine's Day is certainly not the same without beautiful fresh flowers. And often we search for just the right vases to put them in.

Consider purchasing this Sea Blue Glass Vase, made by Saneek Glass, who creates a mutlitude of vases and bottles in different colours and themes.
Weekdays dinners are usually left-overs or recipes we've made more often that we'd like to.

Here are a couple of simple meal ideas to change it up.
For a Mexican flair, try Spinach & Chicken Enchiladas, which will awaken your taste buds with a little heat. If you want to try an Asian dish, take a shot at this Asian Steak Stir-Fry, a one-pot meal loaded with vegetables.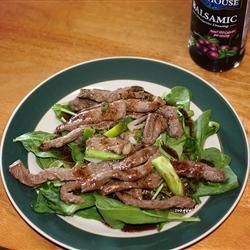 If you normally don't have appetizer's before dinner, try an array of cheeses, with some quality crackers and bread. This will be a budget-friendly way to create the anticipation of the main dish.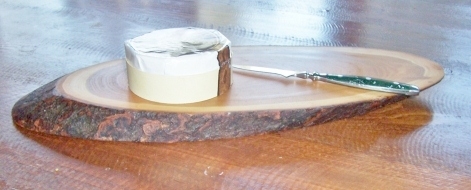 To display your cheeses, check out this rustic cheese board, made by billyboy. With the authentic looking bark around the sides of the board, you can certainly use this cheese board as a centre-piece as well!


To end the e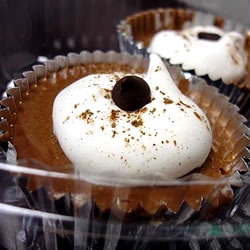 vening and to satisfy that sweet tooth, this chocolate mousse will definitely hit the spot.
So for this weekday Valentine's Day, prepare a meal and enjoy it in your own home, which is always the perfect atmosphere to spend time with your loved ones.
Image Credits: All recipes and food photos are taken from Allrecipes.com