I am in possession of a lovely handmade greeting card made by Lisa Topps. Lisa has an online store on iCraft called The Fairy Cardmaker and thanks to Lisa's generosity I won my card as a prize in a recent iCraft contest. My card is a birthday card and I have someone very special in mind to give it to in the near future. Like all of the cards that Lisa makes it has been hand pieced and hand stamped using her own design. It is really an original and speaks of all the love and care that went into making it.
Receiving this card made me start thinking about how many people still send paper greeting cards and why. Are we not living in a high tech world where emailing, tweeting and texting are considered the "best" way to keep in touch? From doing a little bit of research I learned that 7 billion greeting cards were sent in the US last year and 600,000 in Canada. According to the American Greeting Card Association, 100,000 retail stores sell greeting cards in the US and the average person receives 20 greeting cards a year! So greeting cards are alive and well in 2012 but that still left me wondering why. Well, why not ask the creator of my handmade greeting card what she thinks? Here is what Lisa (The Fairy Cardmaker) had to say: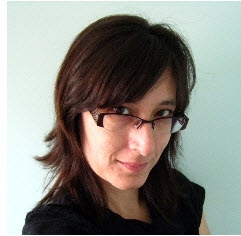 Why do people still purchase greeting cards in this age of emailing, texting and tweeting?
"I think it is for that personal touch. Text is utterly impersonal. Handwriting is unique to each person as much as your voice or your fingerprint. Even if you sign only your name on a pre-printed card, I think it adds that unmistakable little piece of you to the message. It makes someone feel like you are nearer to them when they hold your handwriting in their hands."
Who would you say are the people who still buy paper cards?
"Those people who are aware of their impact on others and who find meaning in themselves for others are the people who want to send traditional greeting cards now and then. What I mean by that is, people understand how their actions impact other people and they want to stand out and make that other person feel special by giving them a little piece of themselves"
What occasions would you say are the most popular for giving greeting cards?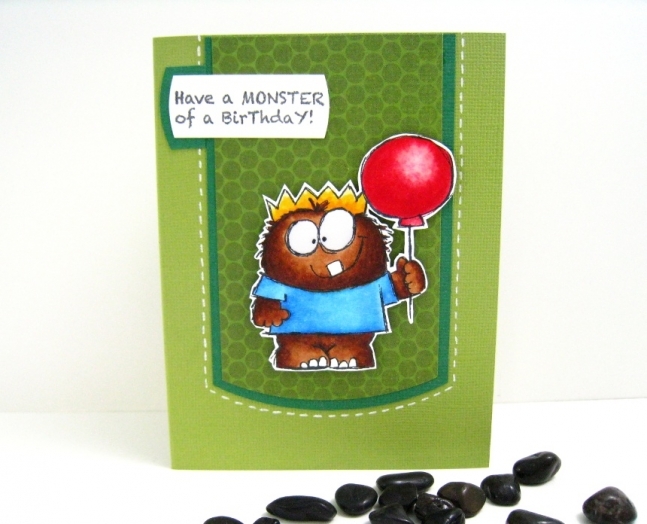 "I've actually watched the handmade community run polls about this very question. By far, birthdays come up most and then Valentine's. I suppose these are the two occasions that you want someone to feel completely singled out. I thought that Christmas would be right up there, but it's not. I suppose people buy generic sets for Christmas instead of unique, one of a kind handmade greeting cards like you would for birthdays and Valentine's. Other occasions high on the list are sympathy, get well and thank you."
On the left is an example of one of Lisa's birthday cards - a masculine birthday card for a boy with a hand stamped monster.
Do people use cards for other reasons than mailing them; if so what are the reasons?
"Certainly! bulky cards are usually passed hand to hand - say at a baby or wedding shower or a birthday party- or tucked into a gift bag. For unique, handmade greeting cards, I have heard of people framing them as room decor or even seasonal decor. Photo cards by artistic photographers and scrapbook style or hand stamped cards are great for display."
In your experience do you find that a lot of people keep cards for sentimental reasons?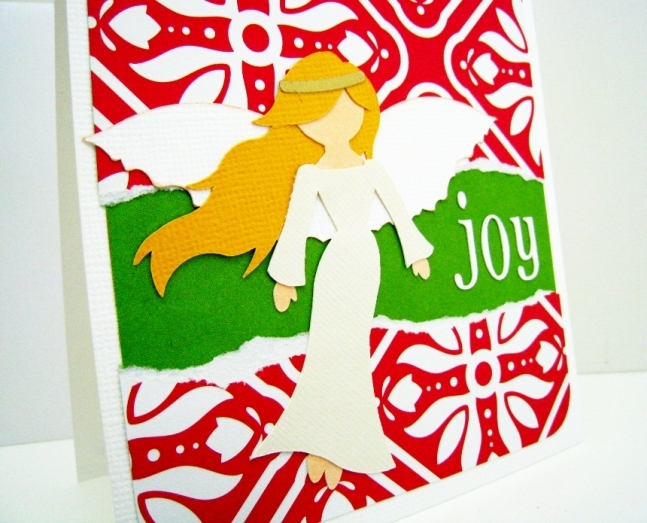 "No, actually. I have found that few people keep cards, even the hand crafted ones. It used to hurt me when I saw my handmade greeting card passed around the room and then straight into the trash with the other wrapping and cards at the end of its short-lived journey. However, I decided a long time ago that the gift is in the giving. It's not the object that's the gift, really, it's the act.
As I said earlier, some people keep them and frame them. Some cards are so beautiful that you just can't part with them."
Here is Lisa's Christmas Angel card with a blond angel on red, just perfect for framing and displaying on the mantle or side table for the Christmas season
Your greeting cards are handmade. What do you think is the added value in purchasing a handmade greeting card?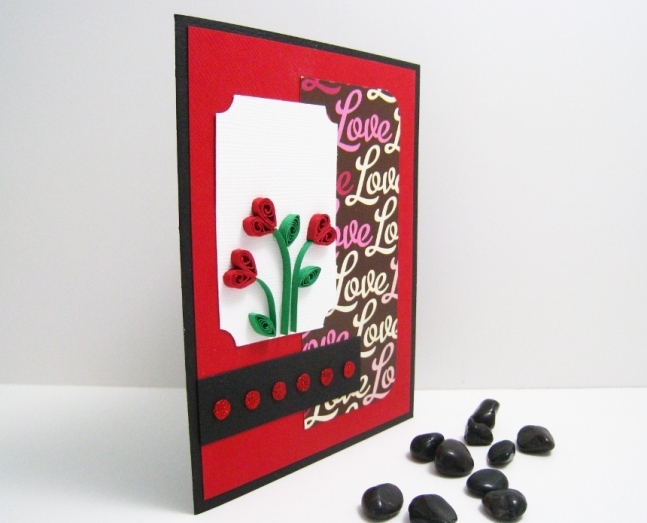 "I don't know about you , but I've gotten duplicate cards before, especially for a large scale event, like a wedding shower or Christmas. Let's face it - you are who you are and other people who know you will pick something that reflects you. Two people may see the same card in a chain store and both think of you! With a handmade card, there are usually fewer in production (sometimes only one) and yours is sure to be different from all the rest. Another benefit is that a handmade greeting card is like a gift and a card in one. I also think that a handmade card shows that you are thinking of someone much better than a storebought card. It successfully delivers the message that 'you are special'."
Here's a handmade love card featuring paper quilling made with care by Lisa for that special someone any time of the year!
Well it looks to me like the greeting card is here to stay for a while and that the handmade greeting card can also hold its own in our technological times. Remember that when you choose and send a paper greeting card you are carrying on a custom that dates back to the ancient Chinese and Egyptians. As Lisa told me: "Receiving a physical object in the mail that carries the signature of someone that you know and care about is like reaching out and touching them."