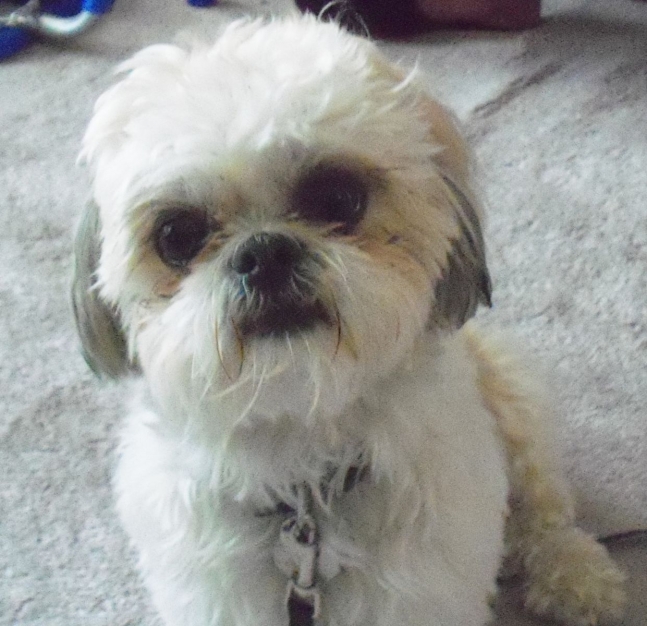 For anyone who's owned a dog, you know what the phrase "man's best friend" really means. I didn't know what it truly meant until I got a dog 4 and a half years ago. Her name is Penny. She's a 4 year old Shih Tzu with a lot of spunk. Like any dog she loves to play and knows exactly how to look at me to get me to play with her.

When I first got her one of the first things I was told was "try not to go crazy with doggie toys, clothes and treats". It's true the temptation to buy stuff for your dog is a hard fight. And yes she does have a pink raincoat and a winter sweater, but these are necessary items for southwestern Ontario, aren't they?!
All dog owners know that dogs are more than a pet, they're family members; confidants; companions; cuddlers on the couch and of course best friends. They love unconditionally, don't hold grudges and you can trust they'll always be by your side.
We love our dogs and we want to spoil them all the time. But, I think the truth is they love us more! And they show us love by greeting us at the door when we return home; following us around when we move through the house; sleeping on the bath mat while we shower; and giving those lovely sloppy wet kisses! They're intuitive to our feelings, and they know that when they put their head on our laps, it's just like holding our hand.
So this holiday season, I say, go ahead, spoil your dog. Buy a stocking to fill with goodies, or a new leather studded collar or even something crocheted for dogs by Bags and More by Pam. If you give your dog a bath at home, (I envy you) but how about using handmade dog soap made with natural ingredients? Spoil them because you love them. But even more so, because they love you.

Some of my suggestions for your pets.
And here are more Gift Ideas for Dog Lovers.

Photo Credits: Delightful Suds, Bags and More by Pam, Coralc, Creations by Beverly Jean