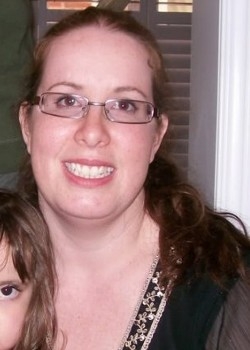 Personalized gift items
are such great ideas because they become timeless pieces. With
Valentine's Day
right around the corner I am thrilled to feature a wonderful crafter today from
Rustic Metal Creations
. Liz has great insight into how to run a successful online business.
1. Tell us a little bit more about yourself.
My name is Elizabeth, but preferred to be called Liz. I am in my late thirties, married and have three daughters ages 5, 7 and 9 years old. We have 1 dog and 2 cats and we live in the country. We have a very busy household!
I "work" my jewelry business at odd hours which is perfect it allows me the flexibility to be a mom and still contribute to family finances.
2. How long have you been creating your hand stamped creations?
Always a creative soul, I have been making my own jewelry for the past couple of years. I learned the hand stamping technique nearly 3 years ago, and have been hammering non-stop ever since.
I have been featured in OK weekly magazine, various blogs and other selling venues.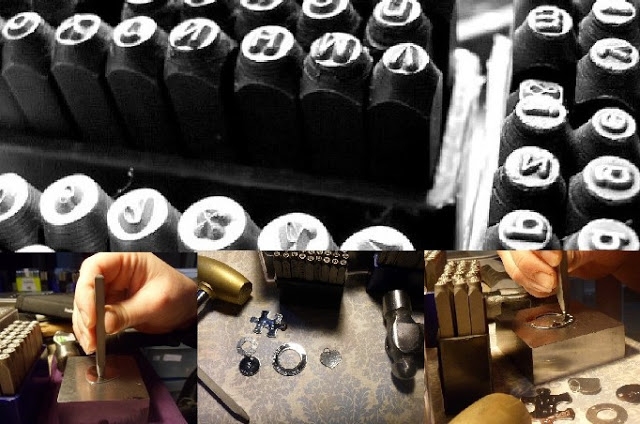 3. Why is it important to use different types of metals in your pieces?
I like working with different metals as they have their own characteristics - for example I can create many designs on sterling silver, that I may not be able to create with stainless steel which is much harder.
Stainless steel is non-tarnishing and My Copper and Brass pieces can have a vintage look which is quite popular right now.
4. What seems to be one of your most popular items and why?
My most popular item is my sterling silver washer necklace with birthstones. It can appeal to many tastes and the look is pretty and soft (feminine).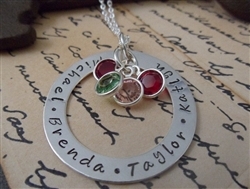 5. Which items are your favorite to create?
I love making remembrance items. Ive made keychains, bracelets and necklaces for those who want to remember someone who has passed. I know they hold it very dear to thier heart and I love being part of that.
6. What do you like to do when you are not busy making gorgeous personalized pieces?
I have three children that keep me very busy. I also work part-time outside the home for a non-profit charity. I like the balance.
7. What advice would you give other crafters who are trying to be successful selling online?
Selling online you would absoultely need to have pictures that come to life. Having photos in different angles and different lighting certainly help. When I want to feature a new item I take roughly 10-15 photos of the piece and feature the best 3-5 photos that show different lighting and different backgrounds.
Thank you for all of your insights Liz! Your work is beautiful.