Easter is a holiday that I have loved ever since I was a little girl. There was just something about waking up Sunday morning to a wonderful breakfast, putting on that brand new Easter dress and gloves and heading out to the sunrise service at church. The Easter basket would be brimming full of delectable chocolates and candies and our family would get together in celebration.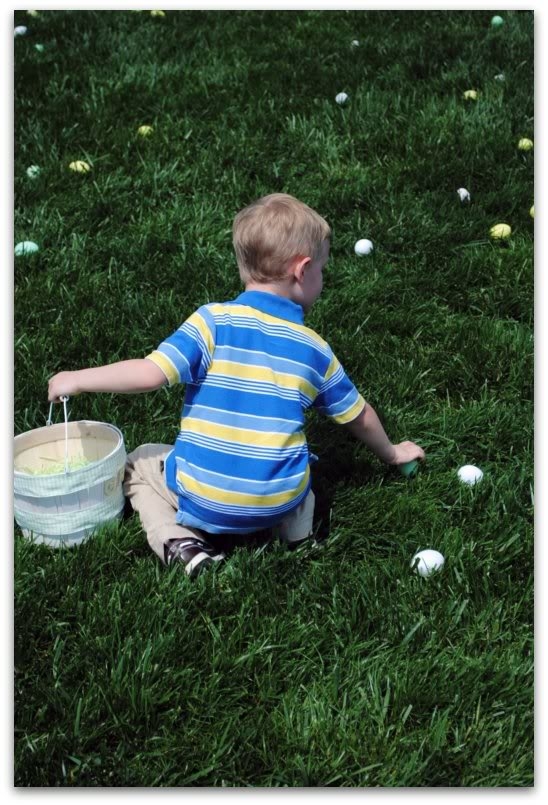 Now that I have my own two children to create memories with, we make sure to make the most of this wonderful holiday. The most important thing to us is that we instill a since of importance about the reason behind Easter and what it is all about. That it is more than just bunnies, chicks and spring.
I also like to get the boys new Easter outfits that they wear to church that Sunday. The thing is, I make sure to pick outfits that are easily interchanged throughout the spring and summer so that they are not just one hit wonders! I like to get the most for my money. This year is a mixture of old and new in order to stretch our dollars a little further.
Of course, the Easter baskets are a favorite of the boys. A few years ago I decided to create my own complete with their names on the side with little wooden letters. I love the way they turned out and the boys will be able to enjoy them for many years to come. The chocolate bunny is a must in the basket along with one or two toy cars or puzzles. Remember, the Easter Bunny is small so he can only carry a few things.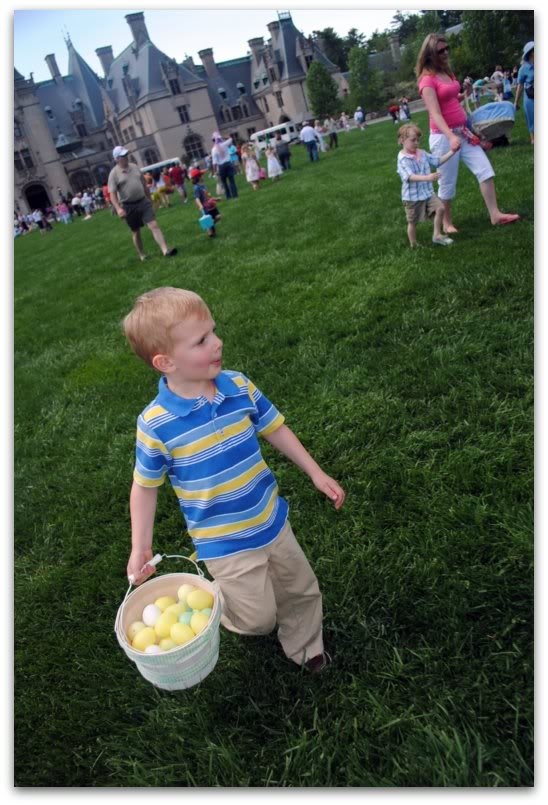 The newest tradition we have created is one that I am giddy about every single year! We are so fortunate enough to live near the Biltmore House. If you are unfamiliar with this place you need to know that it has been in several movies and is truly seen as one of the most prominent examples remaining of the Gilded Age. Every Easter The Biltmore House hosts an old style easter egg hunt on their massive front lawn.

Children come in their sunday best, wait behind the rope and then dive into the action as soon as the rope is lowered trying to cram as many eggs as possible into their baskets. Our boys love it and I adore the beautiful pictures that come from it every year.
Most of all, we enjoy the fact that we can spend quality time together making memories as a family no matter what the tradition or what the day brings.

How about you? What are some of your family's favorite Easter traditions?