Being married to an artist definitely has its perks...one of which is never lacking wall decorating ideas!

Paintings are a great option for adorning your walls, but there are plenty of other ways to decorate your home without spending a lot of money. One recent trend is vinyl wall decals, which make a statement with the added luxury of being affordable and extremely versatile!
Several artists right here on iCraft offer customizable wall decals.
Vinyl Wall Decal below comes in 24 different colors!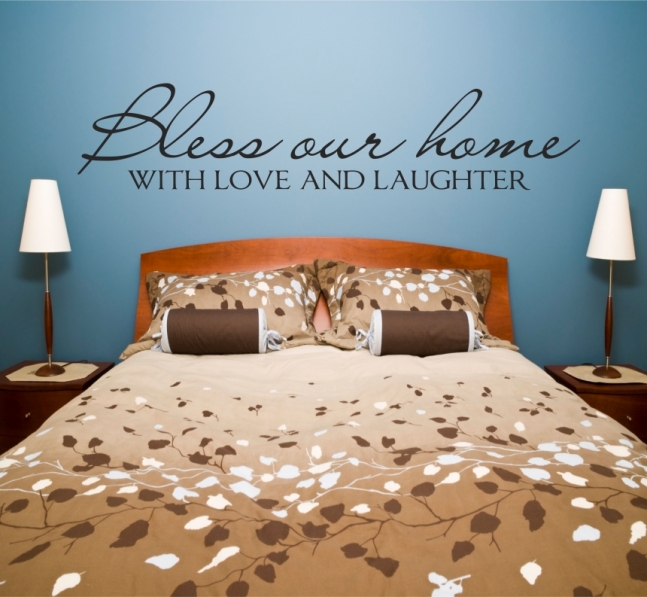 If you prefer your wall decoration to be a bit more graphic as opposed to all text, check out this Flower Blossoms Vinyl Wall Decor. I love these cherry colored blossoms...what a great idea for decoration in a kid's bedroom! You can configure them however you want...if you get several sets you could create an entire wall of flowers! You could even use them to create a wall border. These vinyl wall decals are a contemporary and trendy alternative to wall paper.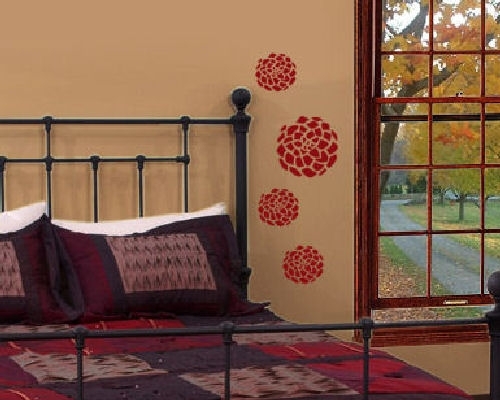 Since we received everything we could possibly need or want for our wedding in September, I had a very hard time coming up with birthday gift requests. My parents were dead set on getting me something, so I scoured the internet looking for ideas and stumbled upon the silhouette machine. I can't wait to experiment with making my own vinyl wall decals! It's such a creative and unique way to decorate all of your walls..plus I love everything DIY :-) The machine also cuts fabric, so I know I will be making some super cute iron-ons for t-shirts too! Maybe I'll match them to my walls....
Most of the time, vinyl wall decals are not reusable, but these gorgeous decals by seller shanon1972 are removable and reusable!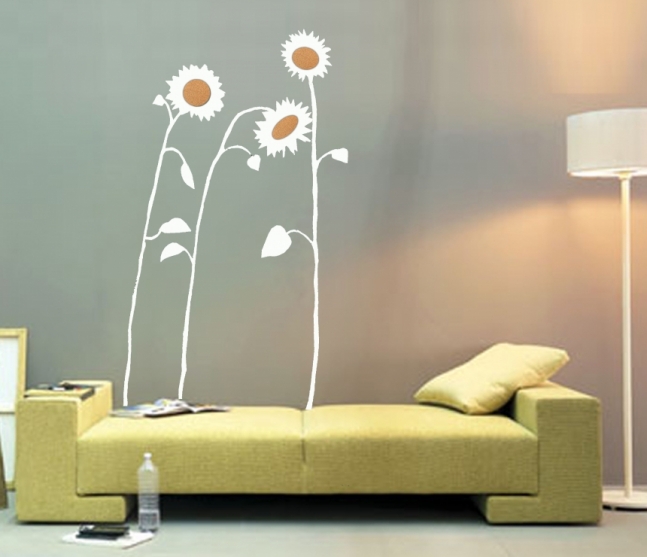 This really creates a statement on your wall. The fact that you can remove it and then reuse it makes it all the more appealing! This would be absolutely stunning on an accent wall in your dining room or living room. If you want to update your look, you can take the decals down, paint your walls and voila! a completely different wall decoration!
I have more wall decorating ideas than I have walls, so I'm pretty sure I'm going to be making vinyl wall decals for all my friends and family! Since they are easily removable, it really is the perfect decorating solution for a child's bedroom.

You can start with a large text design with the baby's name, birth date, birth weight, etc--basically a wall-size birth announcement! Once your child gets older, you can switch to graphic designs of their favorite animals/characters. The possibilities are endless!
If you could make a vinyl decal of anything to put on your bedroom wall, what would it be?