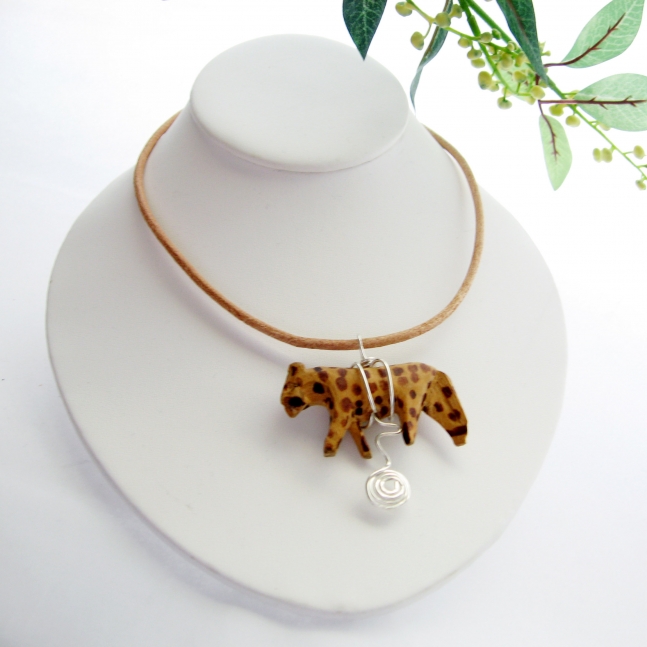 There is a huge trend going on with jewelry design!
Creating and designing new jewelry with vintage components and beads of the past is seen everywhere in gorgeous vintage inspired designs. There is much value and nostalgia in using vintage components because they add so much flavor to designs of any style. The old saying "They don't make them like they used to," can truly relate to vintage jewelry components!
As a jewelry designer with a more contemporary design style, I have been working with vintage beads by designing them into more contemporary designs and I love the look!
A friend of mine gave me a pile old jewelry to use. In that pile was a hideous long necklace - certainly a hippie necklace from the early 70s. It was pretty awful. I saw opportunities past the dated, boring, lackluster design of the necklace and loved the huge carved wooden animal beads.
To be honest, after taking apart the necklace and setting aside the animal beads, I did not know what to do with them! They sat on my table for about a year. They were really too big to be a part of a beaded necklace and earrings were out of the question.
Then, one day it became evident that these were perfect for wire wrapping in sterling to make pendants. What an amazing thing it is to ponder where vintage beads have gone, who they saw, and how they contributed to the outfit of the era. Amazing.
And so it is. Here is one of the designs using the vintage carved leopard wooden bead. I also am working with an elephant, lion, tiger, and giraffe! I selected leather neckpieces that seemed to bring out the "jungle" in the designs! You can see them in my GalleriaLinda iCraft shop.