Take a good look around at your local retail stores as well as handmade and you will find that there is a new trend surfacing: Woodland. I have noticed cute little foxes and squirrels popping up on gorgeous sweaters for my 2 year old as well as in home decor. You can find simple silhouettes and woodsy feeling jewelry just about everywhere you look. iCraft has several crafters who are picking up on this trend and are offering some fantastic pieces. Here are a few ways you can get in on the Woodland trend and support handmade at the same time.
This crafter actually created the fox head out of clay and then reproduced this into sterling silver. What a unique way to add a touch of Woodland to your wardrobe while still being subtle. The necklace is 16 inches which is a good length for just about anyone. $90.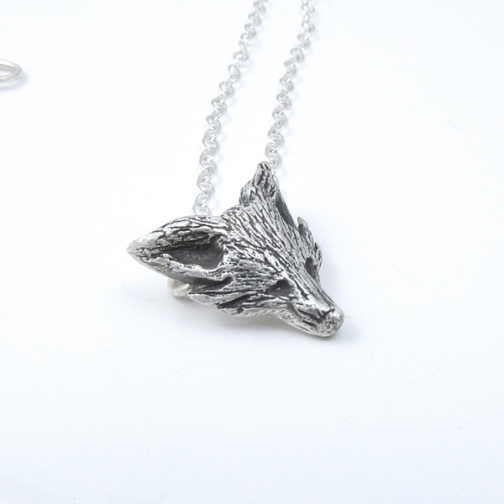 The bright colors in this bag work well with the whimsical characters. I really like the large front pocket that is made for carrying cords, a mouse, your cell phone and other loose items. The fabric is made from a quilted material in order to keep your laptop safe from bumps. The nylon strap is removable so that you can carry this on your shoulder or in your hands easily. The best part? It is machine washable! $42.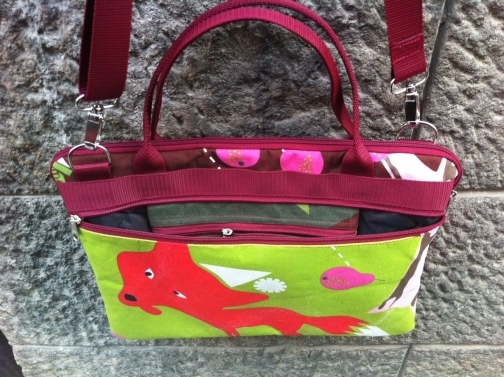 Maybe you are looking for something that is more of a silhouette. If so, this Rabbit Pendant in sterling silver would be perfect! The chain length can be modified and it comes in a gift box which makes it perfect for gift giving. The brushed metal look of this charm gives it a nice vintage feel. $60.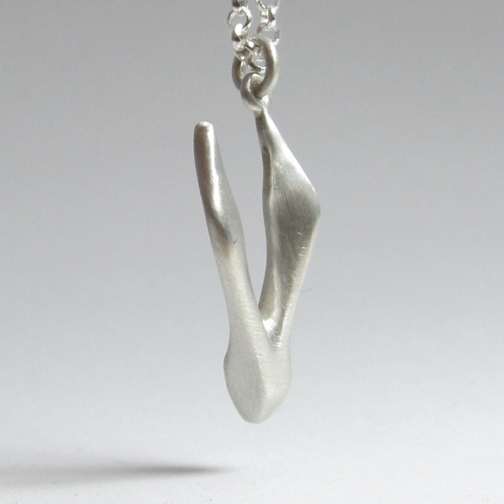 Handstamped Family Tree Necklace
Woodland meets personalized with this piece! I am such a sucker for personalized things and I love how this could become a family heirloom and passed down for generations. You can add up to 4-5 names to the pendant to make it your own. No zinc or magnesium is used in this product which is good news for my sensitive skin! $22.95.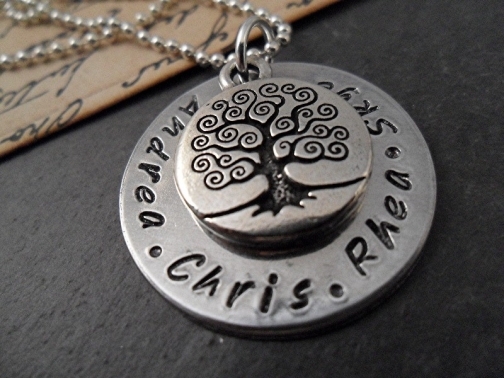 I love the idea of these necklaces. This one doesn't specify, but it would be cute if you could have the same amount of pearls added as the amount of kids you have. What a beautiful and unique gift idea for an expecting mother or for upcoming Mother's Day. $20.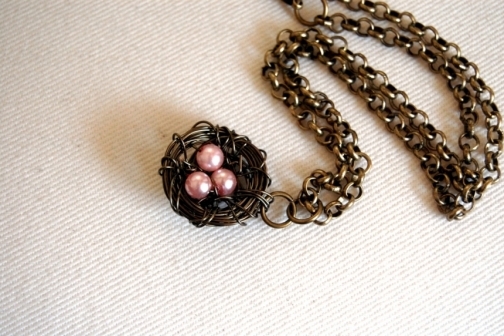 How are you using the Woodland theme trend in your home or in your fashion pieces?