If you think there is no use for shattered CDs, you are so wrong. Just have a look at the insanely detailed razor sharp animal sculptures created by artist Sean Avery, who is using shattered CDs, as his choice of medium.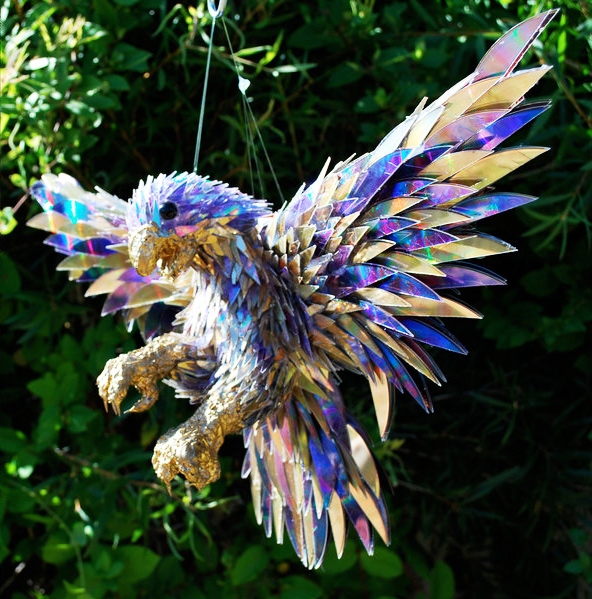 When Cars are Repurposed as Furniture


This sofa is a fully functional piece. The rear of the sofa is provided with a recycled cooling equipment. The front of the sofa includes an audio amplifier, powered 160 watts, and a jack suitable for all audio players. The piece includes quite a few restored original details, including working headlights and indicators regulated from the arm.
... or Flower Beds


Interesting Bench made from a recycled 55 gallon drum


Creative Recycled Art Sculptures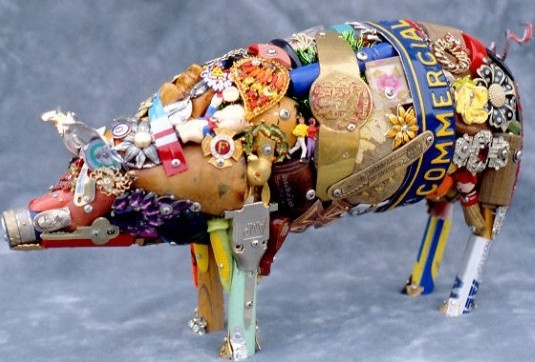 Leo Sewell's sculptures
are composed of
plastic, metal and wood
. These objects are chosen for their color, shape, texture, and durability. Then they are assembled using nails, bolts, and screws. The outdoor sculptures are constructed of stainless steel, brass, or aluminum found objects which are welded together.
Cardboard Tubes & Egg Cartons can be Beautiful too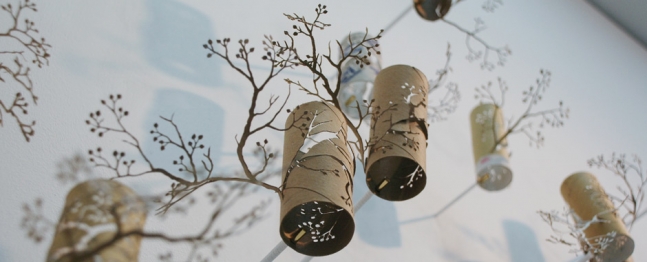 Japanese
artist Yuken Teruya
creates exquisite objects out of various kinds of
cardboard, including toilet paper tubes
.
Egg Cubism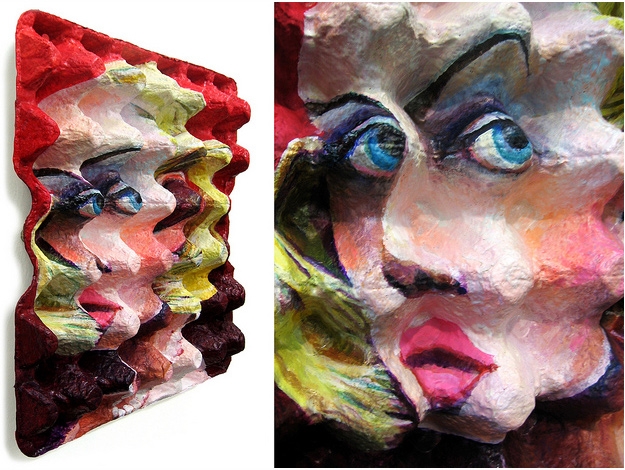 Enno de Kroon from the Netherlands utilizes egg cartons as canvases for his incredible
eggcubism paintings
.
It is amazing what one can do with ordinary materials!
When Oven is a Lounge Char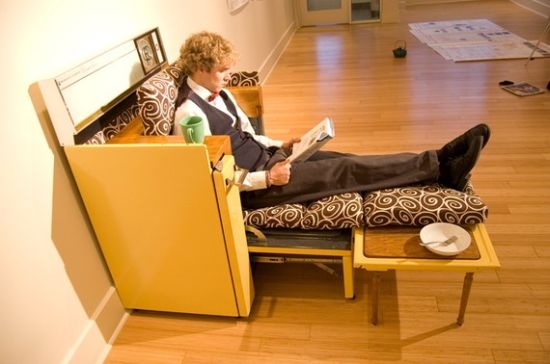 Made out of the kitchen oven
,
this lounge chair
is giving your kitchen appliencies a hope for a new life.
What are your creations from recycled materials that you are most proud of?