Can you give us a quick summary of your business and what your role is?
Country Roads Pyro is a sole proprietor business that sells handmade wood burned crafts (Pyrography) particularly with joyful home decorative pieces that are meant to brighten your day. Items include magnets, key chains, coasters, table top displays, key holders, ornaments, signs, dog leash holders, and wall decor.
My role is everything: artist, owner, accountant, marketer, etc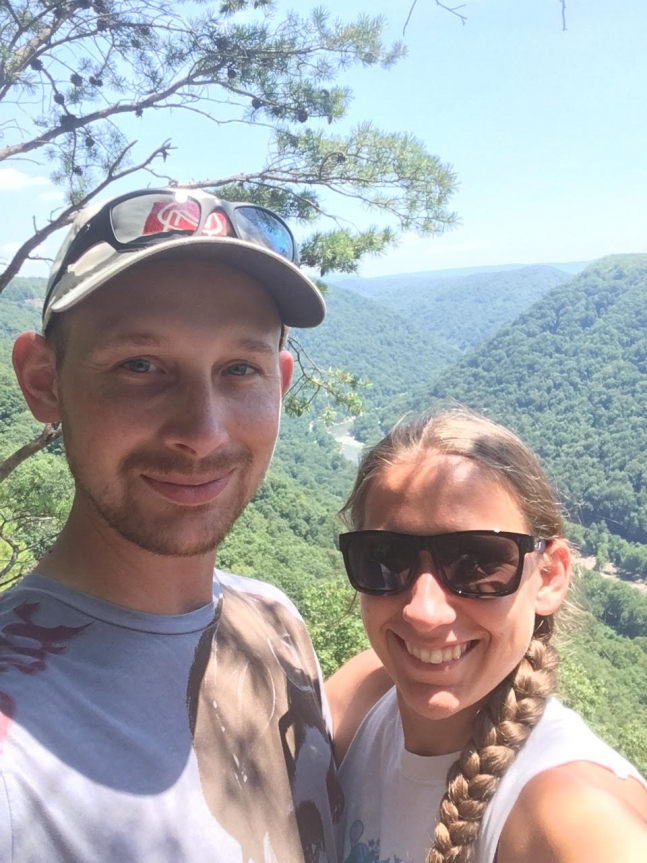 What exactly is pyrography?
It's just a fancy word for wood burning, or handmade engravings essentially. You use a wood burning tool (shape of a pen) that gets hot and "melts" into the wood. It is a very tedious process since you have to apply certain speed and pressure on the wood that accommodates the temperature you're using to get desired results. It takes a lot of time and patience to do the detailed items. A lot also depends on the type of wood you use too.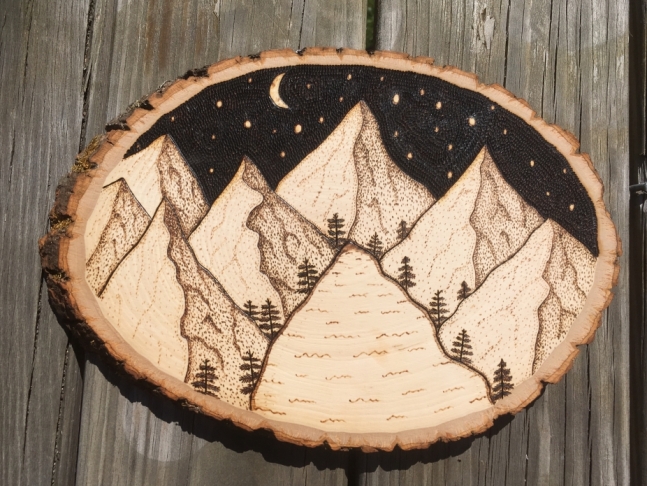 How did you get into wood burning?
Long story short, my grandfather did some woodworking (made furniture, toys, etc). I was not very good at assembling or making items like him. Instead I'm more like my grandmother who was the crafter/decorative type. After both grandparents died, I saw an item in their basement that they collaborated on together: a wooden duck napkin holder that he built with wood burned feathers that she decorated. When I saw that, I researched wood burning and taught myself through videos, books, and lots of patience. So it was something I was decent at while continuing some family heritage.
What is your favourite thing about running your business?
I love doing craft shows or when people send me messages about how much they enjoy my products. It's nice interacting with kind people since my primary job is the opposite; it's a good balance.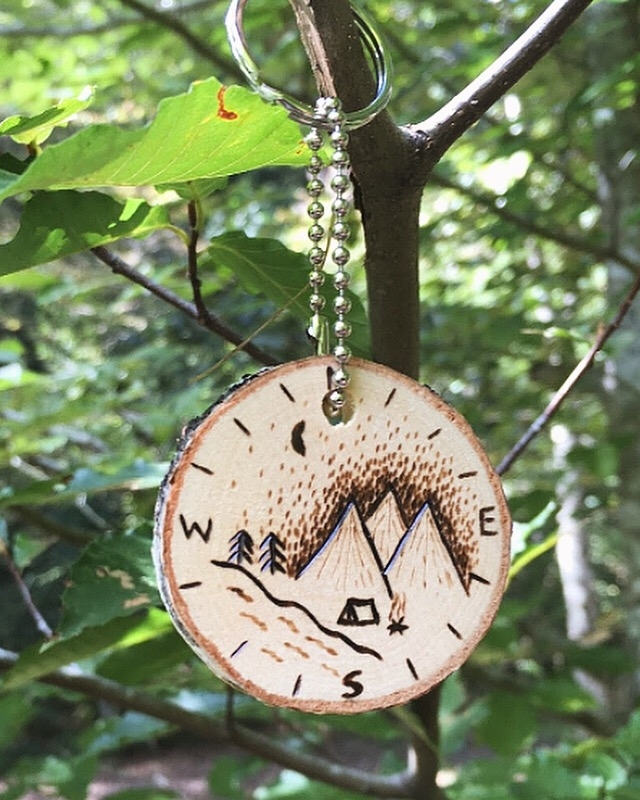 What is a tip you would give someone starting their own handmade business or the best tip you have ever received from someone about running your business?
Be patient and do research. Takes some time to build up reputation, customers, etc.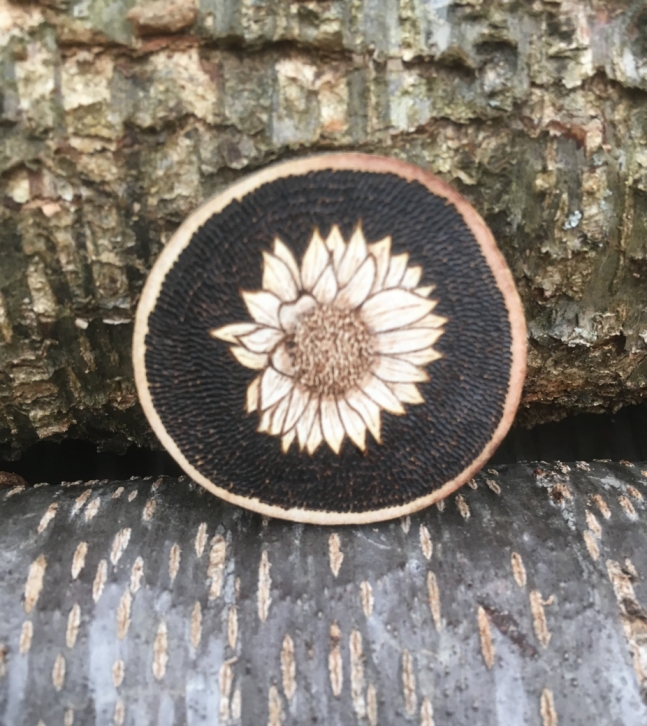 Do you have a favourite design in your shop and if so which one?
I pretty much like all of them but would probably choose the pine tree signs or the sunflower magnet with the wood burned back ground.