Autumn is upon us, and that means it's almost time for Halloween!
Although Halloween is typically thought of as a "kids' holiday," sometimes it's the adults that get most excited about it. Picking a Halloween costume is the most important part, and it's easy to stand out in a crowd when you DIY your costume! Anyone can pick up a generic costume-in-a-bag at the local big box store, but putting together your own brings out your creativity and can be a super fun family project.

Here are some ideas for Halloween Costumes 2018
I have a serious sweet tooth, so when I came across this Halloween costume idea online I fell in love. What child wouldn't want to dress up as a cookie? All it takes is felt, stuffing and some basic sewing skills. Super easy afternoon project and the variations are endless!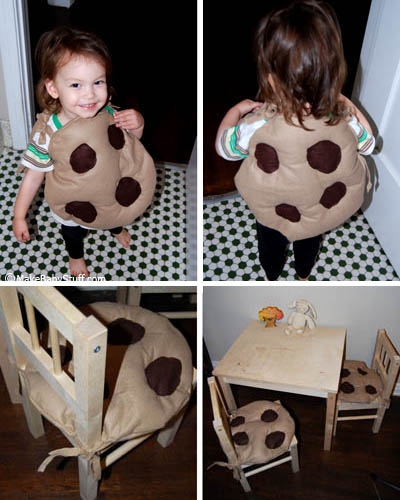 This is such a fantastic idea for a baby Halloween costume or a little boy or girl's Halloween costume! The tutorial can be found here: chocolate chip cookie costume by amber dusick
Naturally, I also like the idea of dressing up as a candy... which would be super easy to DIY. Just get a bunch of balloons and a few clear garbage bags and the whole family can be bags of jelly beans, gumballs or Skittles! A great tutorial for this can be found in Country Living magazine.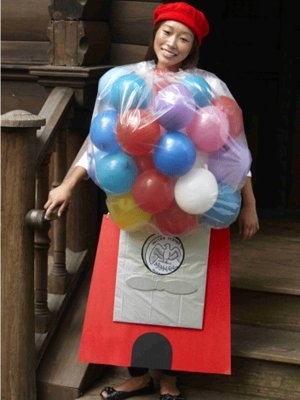 Easy DIY Halloween Home Decor

This year, my sister and I decided to do more "adult" decorations. Adding a little bling to some pumpkins makes gorgeous centerpieces...you can pick up fake pumpkins at any craft store, which means they will last from now until way past Halloween! Try spray painting a couple gold or silver and pick up pre-made rhinestone designs that you can stick right on to the pumpkin. Grab a glitter pumpkin and make it classy by using a stencil and cutting out a monogram. Halloween and Thanksgiving decorations rolled into one....gotta love the multi-purpose decor :-)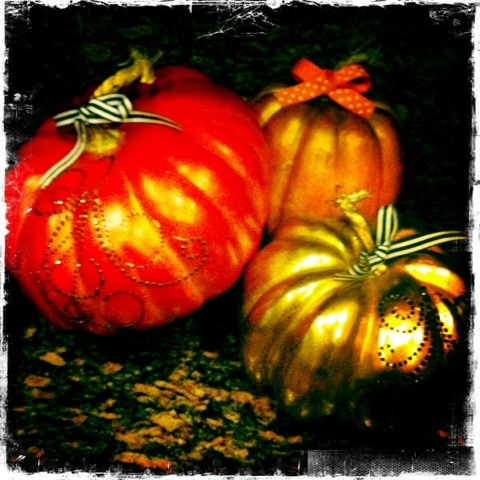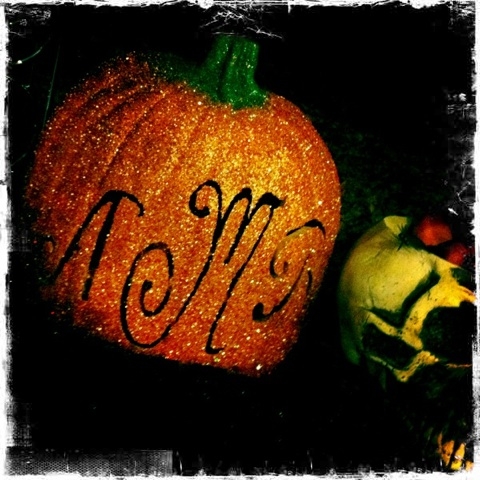 If glitter and bling aren't your thing, go black and white. Spray paint a fake pumpkin white and cut out or paint your name (or your child's name!) on it. The white pumpkin below has my adorable nephew's name on it and a couple of plastic spiders complete the creepy Halloween look. You can also do a fantastic tablescape with some mini pumpkins, black roses, and yellow caution tape! Raid your local dollar store and you can find great accessories to complete your look.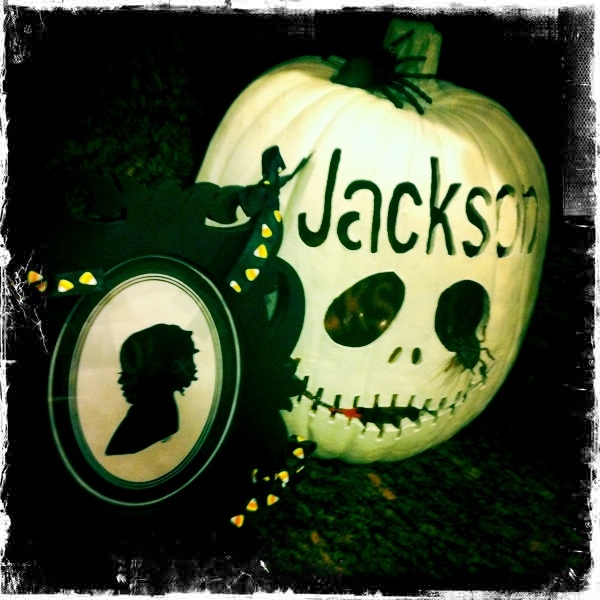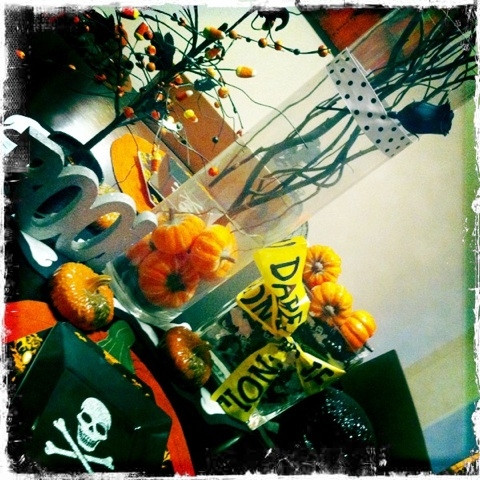 Halloween wouldn't be complete without candy! Large apothecary jars make candy look almost too fancy to eat...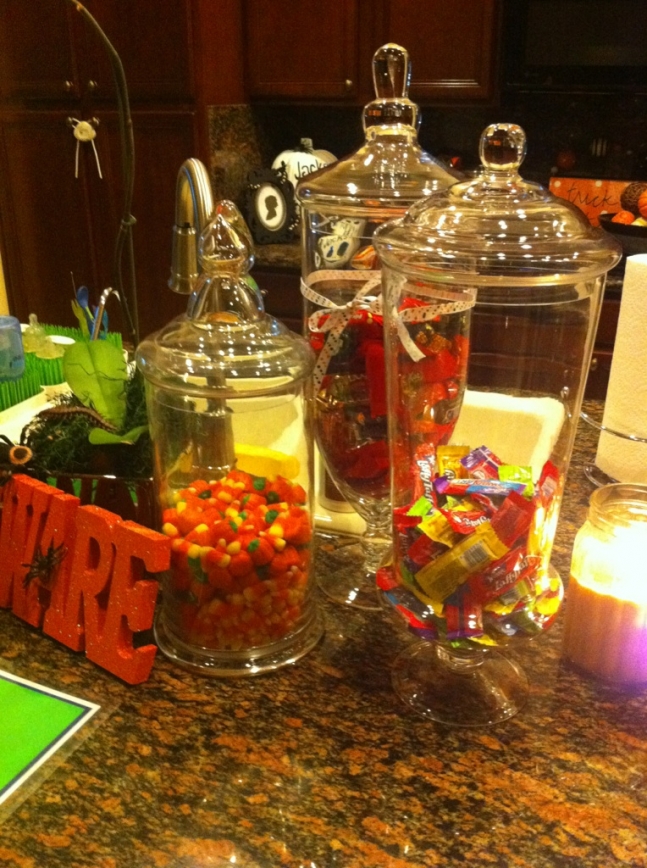 I have to thank my sister, Amy Maher, for going absolutely over the top with Halloween decor and proving that a sophisticated Halloween is possible! The best part about all these DIY projects is that you can save them and use them every year--until you decide to create new ones!
---
Do not miss any holiday ideas! Follow us on Instagram, Facebook, Pinterest. Subscribe to our newsletter!