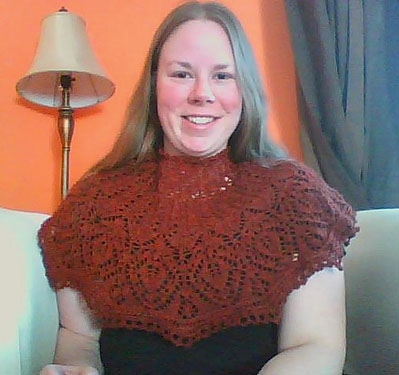 Miranda of Calming Stitches is a busy young Mom who loves to create beautiful, charming and useful knit and crochet crafts.
Tell us a little bit about yourself
I have been knitting and crocheting for over 20 years. My shop offers a wide range of hand knitted and crocheted items. I currently have three young children ages 5, 2, and newborn (she was just born in January 2015). They keep me quite busy during the day and I find it helps to wind down a little before bed to knit or crochet for a bit after a busy day.
What do you like to do in your spare time (in addition to crafts)?
When I'm not being a full time mother and working on my knitting or crocheting, I don't have much other spare time to do anything else really. I do love baking and reading a good book when I get a chance.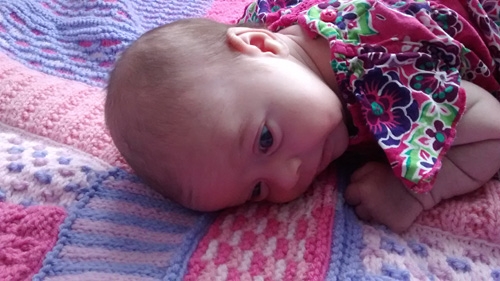 Did anyone in your family initially teach you any crafting techniques?
My Dad taught me how to knit and my Mom taught me how to crochet. They have been a great inspiration for continuing in the craft, but they only really knew the basics themselves. I had to teach myself how to do any specialized techniques like knitting lace and crocheting Tunisian style.
What was your first-ever creation? Do you still have it?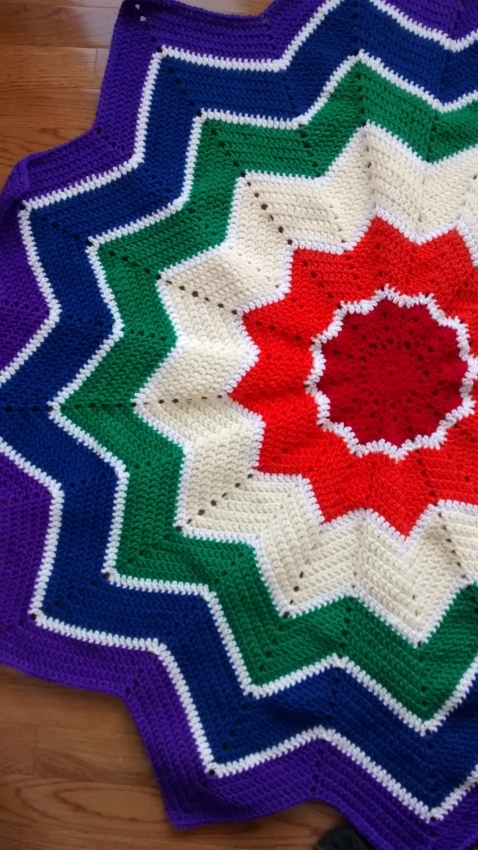 My first creation was a gift for my brother when I was about six. I made him an amigurimi mouse. Though I didn't know it was called amigurumi back then. It was all white and the only thing that my Mom had that I could use for the eyes were bright red buttons.
Where do you get your inspiration?
I get inspiration from so many things. Lately, I have been working on a lot of baby items because I just had my newest child in January 2015. I love knitting and crocheting baby blankets, hats, and sweaters. They really are adorable. I follow a few knitting/crocheting blogs and often go on Ravelry for inspiration.
Who do you like creating for the most?
I love doing baby items. They are adorable and generally don't take as long to complete as full sized garments and accessories. One of my favourite things to knit is lace shawls, but they do require more concentration and time.

Do you have any general advice for artists just getting started?
Try to find your niche that makes you happy. I love knitting/crocheting baby stuff so a lot of the time that is what I do. It makes me happy.
How do you market your art - online and off?
I have Twitter, Facebook and Instagram. I often do in-progress pictures of my work to show my followers. In person I mostly rely on word of mouth. If I do a local commissioned piece, often times I get requests from their friends and family to do something else.
Miranda, thank you for sharing your inspiration and advice with iCraft readers!