Here is our

all new

, step-by-step photo guide to tying a long scarf into a turban.
Esther, our model, is wearing one of our classic, very popular Long Tying Turban Scarves (See more of our products at Suburban Turban Headwear). These come in a huge range of on-trend colours from neutrals to brights, jewel-like shades and more!)
Step 1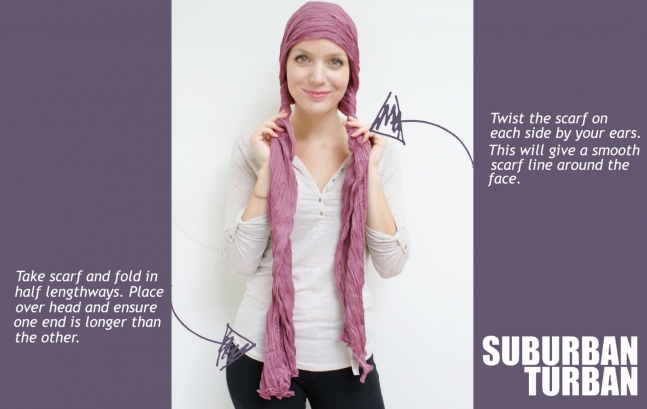 Step 2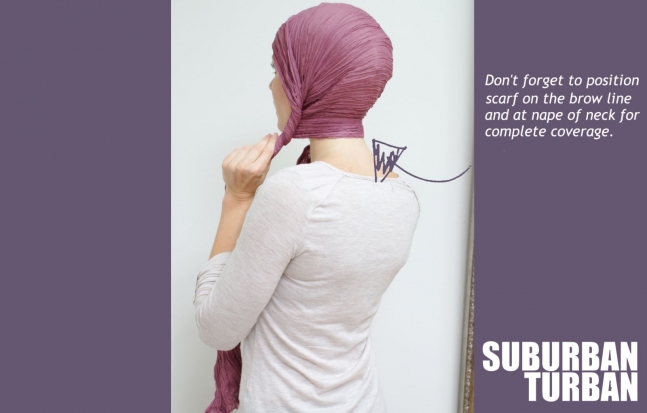 Step 3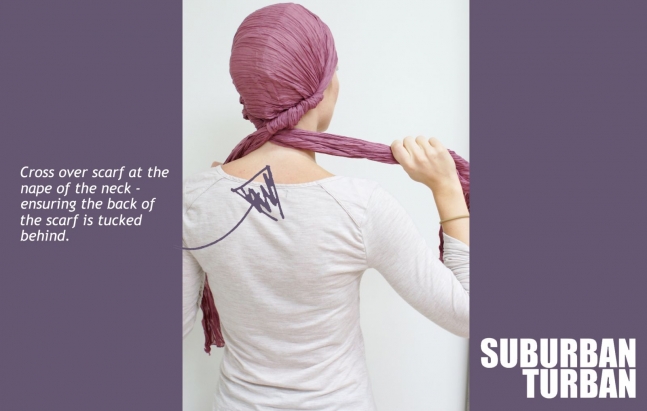 Step 4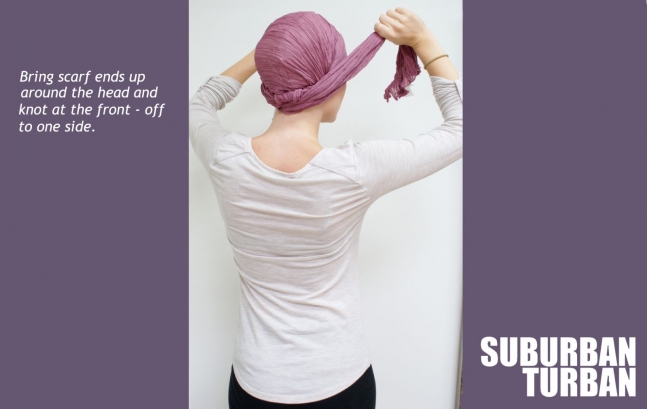 Step 5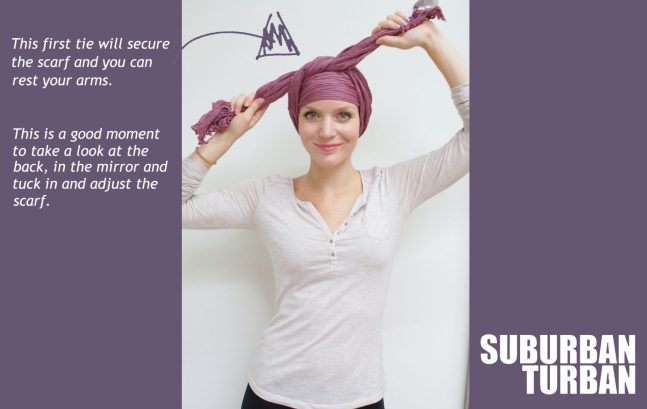 Step 6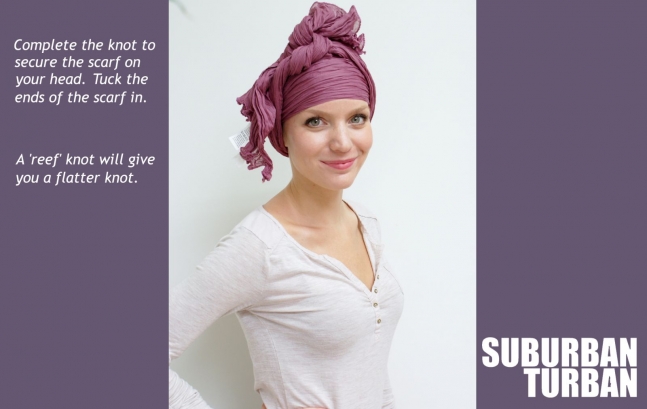 Final view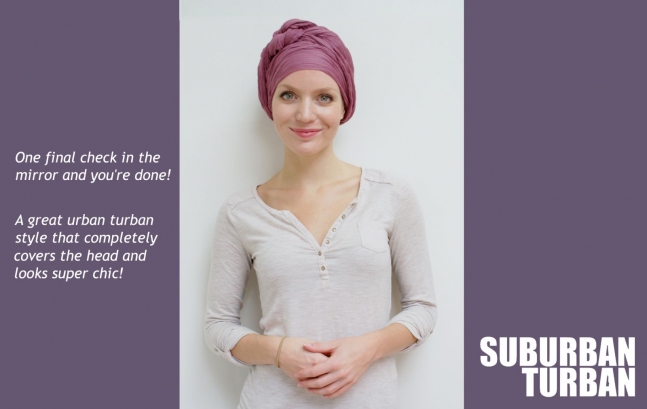 Voilà! - a super stylish urban turban!
---
Do not miss any new Turorials!
Sign up to our newsletter
Give us likes, follow us on Instagram, Facebook, Pinterest.
Share with your friends