There are a few things that I will never forget about my own childhood. One of those things was creating and being crafty with my mother. She always had a room full of fun things that I could use (old buttons, colorful paper, yarn, glue, etc). There were only a few things that were off limits to me and she wanted me to be creative and have fun. Granted, my mother is also a very creative woman, but she always gave us room to do what our minds led us to.
Now that I am a mother I find myself longing for my boys to want to be crafty. Both of them are creative in their own ways and I am learning through trial and error how to make sure they have fun but keep their creative juices flowing.

Here are a few tips to keep in mind when you are crafting with kids in order to have the best experience possible.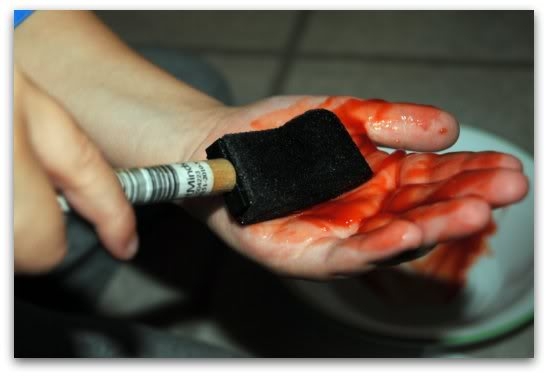 Be Realistic
If you are crafting with really young children you have to remember their age and go with what they can feasibly do. Don't try to push them to cut perfectly with scissors when they are 2. It's just not going to happen (not to mention it is probably not the safest option). Younger children really love to use their hands and need large, chunky items to grasp.

Older kids may be able to perform more complicated tasks (or maybe not). Just be patient and keep things age appropriate so that you are less likely to be stepping in. If they become frustrated put it down and try something different.
Be Messy
Kids are messy. If you are going to allow them to be creative then you need to give them the space to be a little messy. In order to save your own sanity, make sure to have proper cleaning supplies on hand. You also want to make sure to give them an apron or old clothing as well as either create outside or on the kitchen floor. If you are super protective you could even put down an old towel or drop cloth. The key is to let them be messy!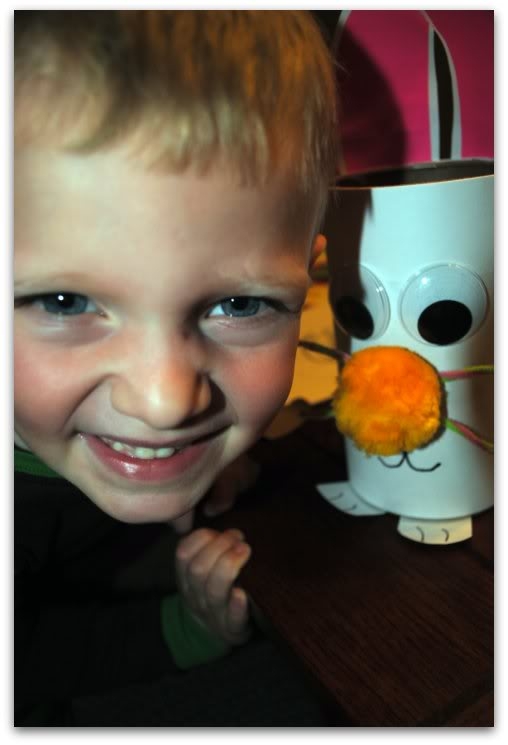 Be a Kid
In order to craft with kids, you have to think like a kid! What would my 5 year old think is fun, weird, entertaining, etc? Don't be afraid to get a little crazy because in the end you are making lasting memories that will likely stay with them for years to come. You may be surprised with the ideas they come up with!
Be Green
You don't have to spend a fortune in order to create memories. The most fun I have had with my own children is by allowing them to create things out of items we have laying around the house. I try to save our toilet paper rolls, egg cartons, oatmeal cans and twist ties. I keep them all in one craft cabinet that we can raid on a rainy day or when the "I'm Bored" phrases start rolling out of their mouths!
Do you craft with your kids? If so, what are some of your favorite things to create?