It's that time of year again; days are getting shorter and the air is far crisper. Time to pull on longer-sleeved shirts, a jacket, and of course, a snappy hat.
For children, having a hat on during the Fall and Winter months is particularly important. Little heads get cold fast and a hat can certainly take away the chill. Still, there is no reason why the hat they wear cannot be stylish and fun. Which is why iCraft is turning its spotlight on Gurly Stuff... and more and its wonderful handmade hats for newborns, toddlers and children.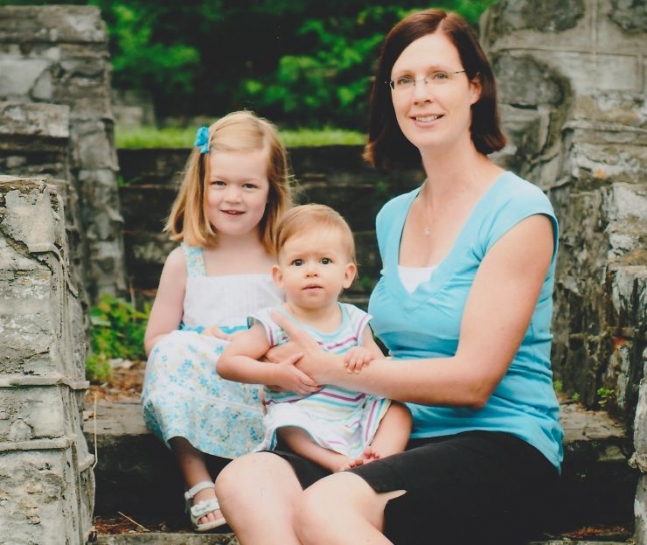 Please introduce yourself:
My name is Nicole and I love crafting, especially making hats! I was born and raised in Dollard-des-Ormeaux, Quebec, but have lived in Whitby, Toronto, Kitchener, and now live in Guelph (with another move in the near future). I'm married to a wonderful man and I'm a stay-at home mom to two little girls.
I started GurlyStuff... and more! when my second daughter was 4 months old. I think it represents what my life is all about being with my girls, day in and day out. Although they are willing to try anything (fishing is one of things my oldest daughter loves to do with her dad), they are still "gurly" girls and love princesses, dolls, dressing up, and playing house.
How did you get started producing crafts?
I have been crafting my whole life. When I was young, I sewed a great deal (a craft I learned from my mother). Being very tall, it was necessary to make my own pants, especially if I wanted them long enough to cover my ankles. Wearing boy's jeans can only go so far in a teenage girl's wardrobe.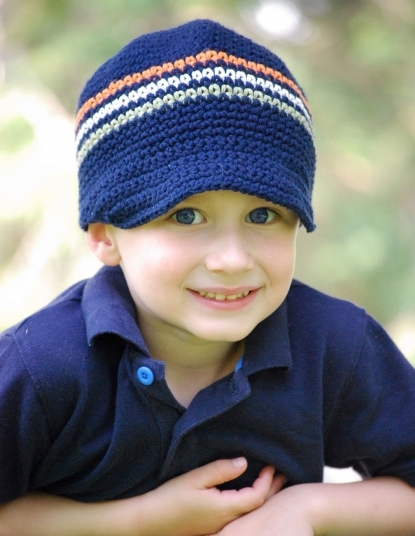 I started making and selling crafts in July 2010, a few months after picking up my crochet hook for the first time in over a decade. When my youngest daughter was 4 months old, I decided to make her a 'lovey'. I decided a 12" x 12" crocheted granny square would be perfect; something I could make easily and that had lots of holes to allow for good ventilation should it end up on her face. A trip to a local yarn store to find yarn soon turned into a yarn obsession. Then a trip to the library and a few books later, I was "hooked" on crocheting again.
I honestly don't remember when I learned to crocheted or who taught me. I have a terrible memory; just, ask my sister - she is constantly reminiscing about something that happened when were children and often I have no memory of it. Although I had not crocheted anything in many, many years, it came back to me very quickly.
From the lovey, I made myself a scarf and then a beanie hat for my youngest. I then tried a few different hat patterns, after which I decided I really enjoyed crocheting and loved seeing the end product.
Friends and neighbours commented on the hats I made, so I started to think maybe I could sell them. What better way to spend my free time making hats I truly enjoy making and that people are drawn to and appreciate?
Do you have any formal craft training?
No. I have never taken a sewing, cross-stitching, crocheting or knitting course (all my current crafts). I am truly self-taught and love the challenge of learning a new stitch, pattern or technique.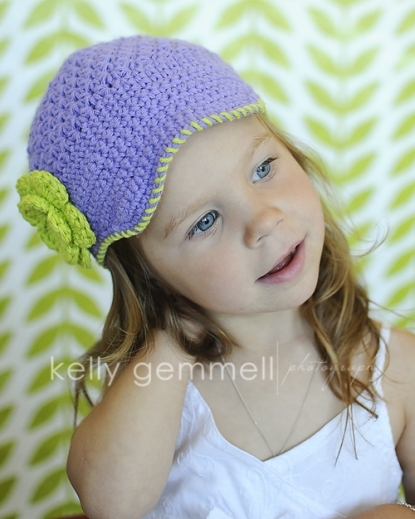 Tell us about your crafts and your craft making process
The crafts I sell in my iCraft GurlyStuff...and more! shop are specifically crocheted and knitted hats for small children.
The craft making process for me starts with an idea for a hat. The ideas sometimes come from hats or patterns I have used before, or from a book I've taken out from our local library (I love our library! One of the librarians there knows I sell hats and always lets me know when a new book has come in). Each pattern or style of hat that I sell is the result of several days' experimentation with number of stitches and different yarns. I always want it to work together and be able to fit several sizes. I can't think of a single pattern I've used that I haven't made some major adjustments to - I'm always trying to perfect a pattern I find or purchase.
In terms of embellishments, I'm an avid gardener (although I don't have as much time as I would like to be in my garden), so many of my hats have a floral accent. Still, my biggest hurdle is embellishments. Just trying to come up with something new to add to a hat keeps me awake at night sometimes.
Do you have a special philosophy about the crafts you make or a theme you try to follow?
Absolutely! Only hats that I find to be fun, functional, safe, and durable make it into my shop. Every hat I sell I would put on my own child's head - and believe me they are walking models for my shop. There is no shortage of hats in our house! I'm currently working on some newborn hats, specifically marketed to be sold as photography props, which I am very excited about.
What has been your favourite work so far?
My favourite hat so far is my "Fun Pink Pixie Winter Hat with Novelty Yarn Stripes". A close second would be one of my new winter hats – the "Winter Hat with Fleece Heart". It is simple, with clean lines and an eye-catching fleece heart.
What special things do you do to sell your items?
I cannot tell you how much I want to do a craft show. I'm just a little intimidated plus I don't have room to store a hundred hats! I will do one, one day, that's for sure. I just don't know when.
Other than craft shows, I do a lot of promotions through my Facebook page. I have also done some blog reviews and giveaways, but have had very little luck gaining any business from doing them, so I have become more selective when deciding whether or not to participate in them.
Also, since opening my shop and working with several different photographers, I've become very interested in learning to photograph better. Taking a photography course is on my "to do" list this year and I am hoping it will help me to improve my ability to market my hats.
Do services like iCraft, and other online marketplaces help you get the word out about your crafts? Do you do other things to connect with your customers?
Definitely! I am currently on three online marketplaces and it definitely helps getting people to see my hats. I am rather new to iCraft, but I have high hopes for a successful "winter hat buying season." I love that it's Canadian, as the other online marketplaces I sell on are not Canadian.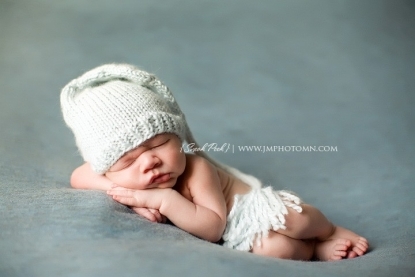 They are especially helpful as I do not currently have a personal website. I am in the process, though, and I'm hoping to have it up and running in early 2012.
Do you have any advice for someone who is thinking about becoming a crafter?
Foremost, be sure that you love making your craft.
Selling your crafts is a lot of work and if you don't actually love what you make and actually love making it, you may quickly get discouraged. I sometimes get discouraged because hats are a very seasonal thing. So my sales go up drastically in the fall, and then fall off in the New Year. I do, however, recognize this and I'm now working on a newborn photo prop line to keep me busy throughout the calendar year.
Thank you Nicole, for sharing your wonderful hats with us!