Having kids has made me more interested in creating Valentine's Cards. I love playing around with different textures and coming up with ideas that will make my kids smile. I also love to see some of the gorgeous cards being created by our very own iCraft store owners. You can find so many styles and types to suit your special Valentine. Here are a few of my favorite picks.
Do you enjoy sweet treats as much as our family? I think this cupcake themed Valentine's Day Card from Fairy Cardmaker is perfect for the young and old alike. The top of the cupcake has been hand glittered and and the ribbon adds a great touch of dimension. $4.50.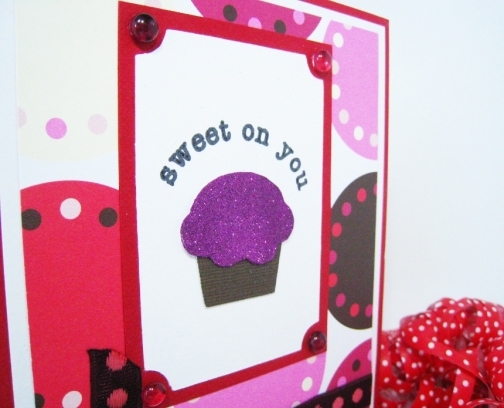 Anything vintage is sure to catch my eye, and I absolutely love the look of the old style type writers. I'm not sure if it is because I can relate to usinig them or if it is because I think they make lovely decor pieces. Either way, if you are into vintage equipment then you will love this beautiful "You're My Type" Valentine from HofKissed. $4.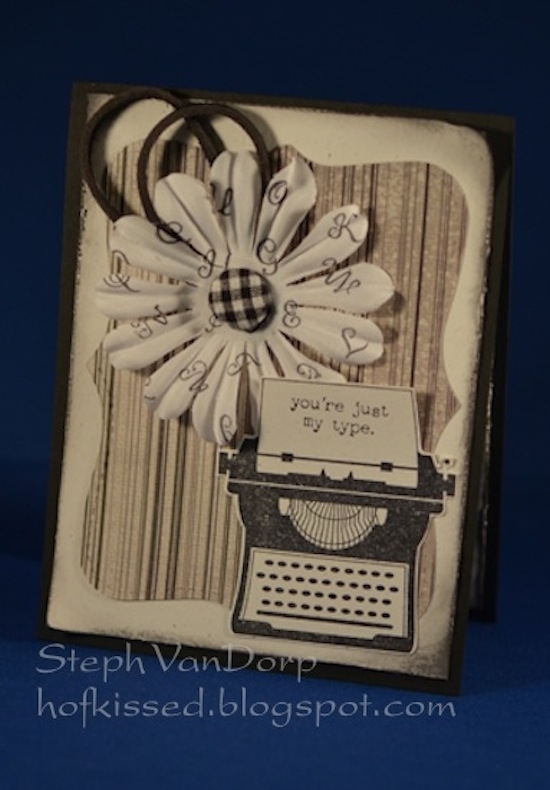 The quilled flowers on this card are what makes it so special to me. I instantly fell in love with the look and feel of this one. I wish I could take that same technique to my felted flowers on my seasonal wreath! This card would not only be great for Valentine's Day, but you could easily keep this one for an anniversary or "just because". Made by Fairy Cardmaker $6.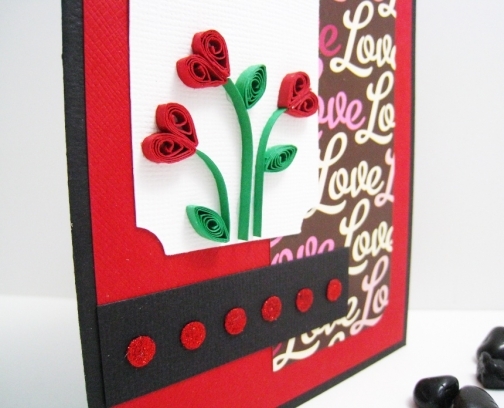 If anyone wants to send me a Valentine this year, this is the one I want! I absolutely adore the vintage feel but what I love more is the precious older couple. The bottom reads, "Way down in my heart, I've a feeling for you". This is a card I would proudly display forever! It has so much character. Created by Spotted Paw Creations $4.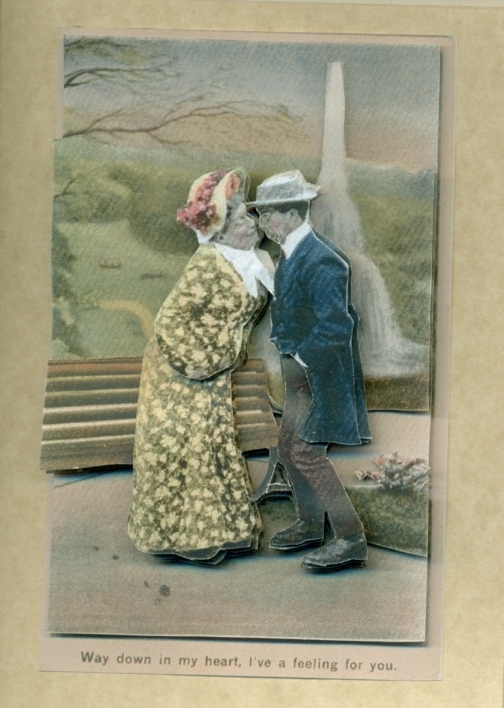 Cross Stitch Kissing Teddy Bears Card
I remember learning cross stitch as a kid with my mom. I still love the look of it and the thought and time that goes into it makes this extra special. The kissing teddy bears would be great for a kids Valentine as well as your sweetie! If you are not using this as a card you could always frame it and use it for decorating. Made by Unique Creations 2 C $5.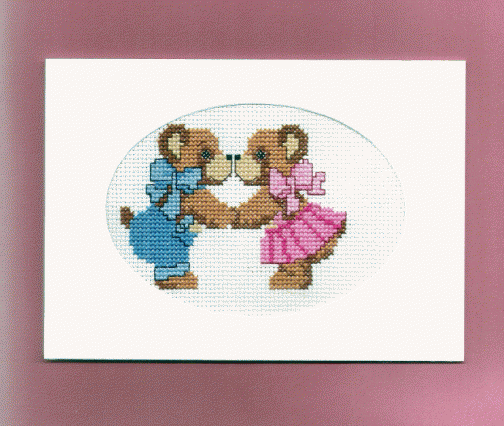 What are your favorite ways to create Valentine's Day cards?