These days I'm not quite sure what season it is. I recently traveled to Ohio for a short trip and encountered snow flurries! Yes, snow flurries in late April. The next day it was 70 degrees and sunny.
I have decided that in order to feel like spring I will need to surround myself with things that remind me of the beloved season. So, what comes to mind? Florals of course! Here are a few wonderful florals from iCraft that I hand picked just for you. I hope they brighten your day as they did mine.
Little Blue Flowers Card from hand painted cards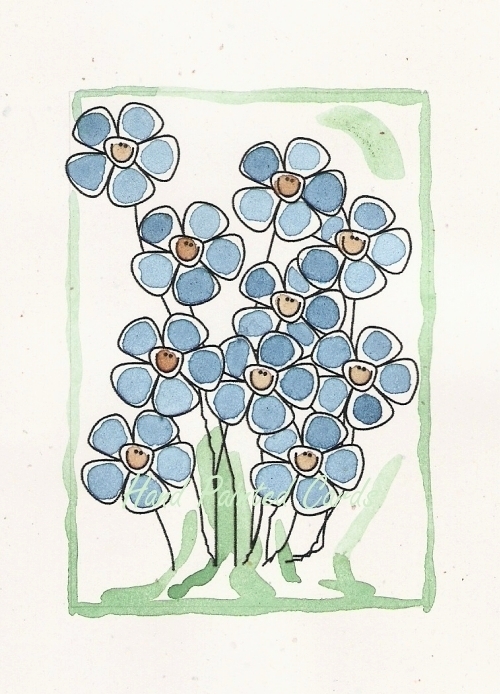 These little blue flowers are so cherry and bright! If you are looking for a hand painted touch for gifts this spring, then make sure to check out all of the lovely designs from hand painted cards. Most are priced at about $3. What a great way to add a personal touch without breaking the bank.
Yellow Flower Apron by blinkkids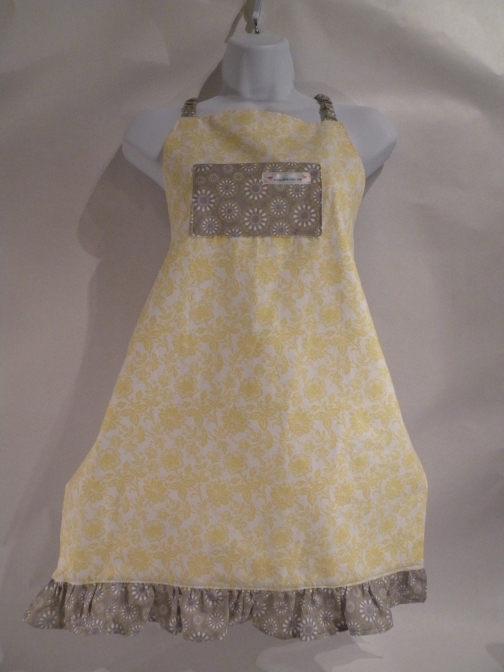 This floral apron is a great way to brighten up a kitchen. I love blinkkids and the fact that she makes items that are great for adults as well. I love to hang my aprons on the walls of my kitchen in order to bring new life. $26.
Glass Cabochon Bezel Setting Necklace from Silijewel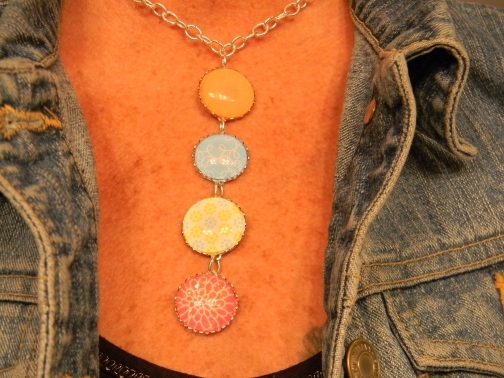 If you are looking to make a bold statement of color then this beautiful necklace from Silijewel is a classy way to go. I love the combination of coral, yellow, blue and orange. Coral is such a big color this year so I'm sure you will find many outfits to accessorize with this piece. $30.
Glass Cabochon Bezel Necklace with Black and White Flowers by Silijewel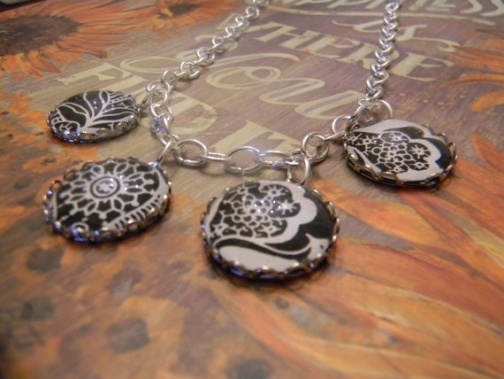 If you are not a huge fan of color, then try adding flowers to your life with this black and white piece. I love how this could easily transition from night to day and become extremely formal depending up on the outfit. Black is always a great choice because it is so versatile. $28.
Mother of Pearl Flower Hope Pendant by DesignsbyDebra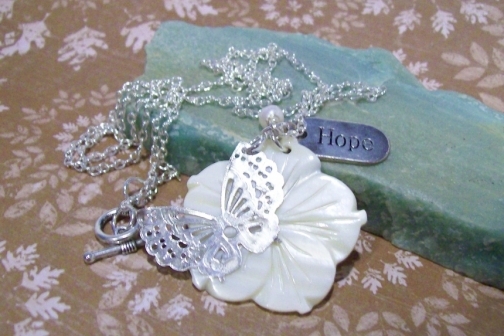 This necklace feels like spring for so many reasons! From the beautiful flower to the butterfuly to the message of hope and new beginnings. Spring always feels like a renewal and I think this piece depicts that beautifully. The best part is that this necklace is extremely affordable. $11.60.
Chained Flower Necklace by Idit Stern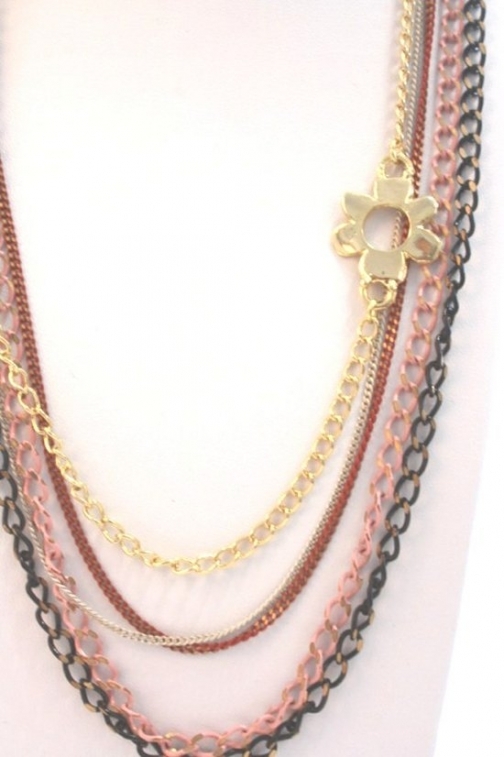 I love the look of multiple chains when paired with the right outfit. This one adds a simple floral touch that makes it even more feminie and delicate. Because of the multiple colors, this piece would work well with just about any combination of colors allowing you to stretch your dollar. $29.90.
Vintage Lace Pendant Necklace by Vintage Inspired Jewelry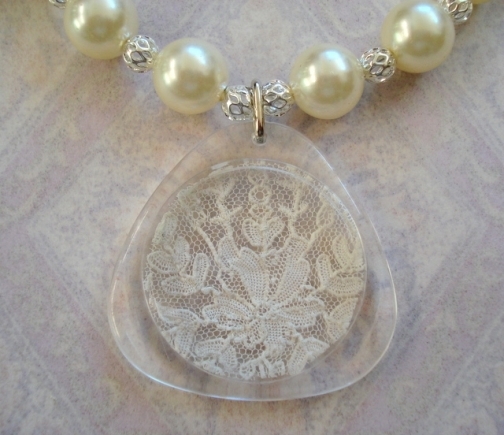 Maybe I'm a little biased because I love all things lace, but this is probably my favorite of all! I love how delicate it looks while it brings a different floral perspective. It reminds me of my great grandmother but in her hipper days. I can just see all of the classy ladies of the 40's era roaming around in these. I'm sure this piece will turn many heads and get people asking, "Where did you find that?" $34.95.
How are you bringing the feel of spring into your life right now?