It's almost that time again: time for your favorite TV shows to return to resolve their cliffhangers, show fresh new episodes and introduce new storylines. It is also time for the various TV networks to try and hook you on one (or more) of the new shows they been putting together over the last several months. Finally, after a summer of reruns, the Fall TV season is about to begin!
New this year
Once Upon A Time
Once upon a time… it is the way every fairy tale begins, but there many not be a happily ever after in these character's lives. Storybrooke, Maine, a fictious town that is actually a parallel world in which fairy tale characters look like normal people but don't remember their true identities, is where this TV series takes place. Emma Swan, a bail bonds collector who arrives in town, soon learns that she holds the key to saving the Real World and the Enchanted Forest.
This classic Little Golden Book has been upcycled, with the full fairy tale in the front, and a great notebook, where you can write your own tales - fairy or otherwise - in the back. ON SALE $10.00 CDN. See other books on Moments by Mela's page.
Playboy Club
Set in Chicago in the 1960s, Playboy Club, the story follows new Bunny, Maureen, in her adventures at the club. Needless to say it also focuses on the other Bunnies and the male power brokers who frequent the club. With well-known actors such as Eddie Cibrian, Amber Heard, David Krumholtz, Laura Benanti, Jenna Dewan Tatum, and Wes Ramsey in the cast, this is a show that is certain to get some buzz.
Want to be a Bunny, but not sure you want to wear those tight, tight bodysuits? Why not just pop on this fashionable head gear and watch along. You can even wear these bunny ears for cosplay or when you go skiing, snowboarding or just slogging through all that snow you just know we are going to get this winter (brr...). $25.00 USD. Other great head wear is available from Qute Wear.
Ringer
You know that saying 'out of the fire, into the frying pan'? Well in this new TV series that is certainly true, as a young woman, on the run from the mob, tries to hide by posing as her wealthy twin sister... only to discover that her sister has a price on her head too! This show marks the return of Sarah Michelle Gellar (Buffy, the Vampire Slayer) in the lead role. Ioan Gruffudd, Tara Summers and Nestor Carbonell also have important roles in the new show.
A TV show with a name like Ringer? Was there any doubt that what we would suggest would be... a ring? This beautiful sterling silver ring features a fresh water pearl, inlaid between two hammered yellow gold open sides. Lovely enough for a young woman, or her wealthy twin - even if they are on the run. $144.00 CAD by Artisan Impact.
Returning Shows
The ones you've been waiting for! The shows that you regularly follow and have been desparately awaiting, wondering what happens next... especially after that cliffhanger episode last spring.
Hawaii Five-O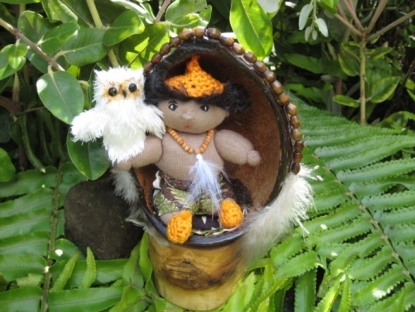 This reboot of the classic TV show took off like a rocket when it premiered last year. With the hunky Alex O'Loughlin in the lead role of Steve McGarrett, and the wise-cracking Scott Caan as Danny (Danno) Williams, this show provides plenty of eye-candy for both sexes and high speed action sequences, all set against the breathtaking backdrop of the Hawaiian Islands. The real stars though are the Hawaiian people who get to shine. Actors like Tyler Wily, playing Kameko, who has a big presence, is able to play well with Steve and Danny, and whose many slip-ups always work out okay in the end.
If you are a fan of Hawaii Five-O this cute Hawaiian doll will be a perfect reminder of this cool show. Only $110.00 USD from Hawaiian Menehunes.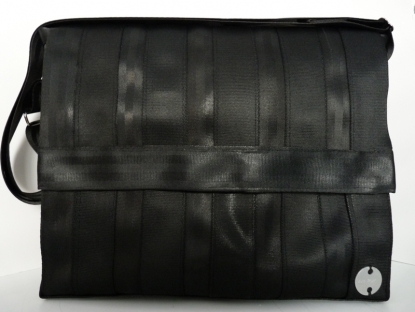 Community
An ensemble cast of wacky characters, headed by Joel McHale, attend Greendale Community College, have come together in a study group. From dumb jock Troy (Donald Glover) to Abed (Danny Pudi) whose life revolves around movies, cute Annie (Alison Brie) to activitst Britta (Gillian Jacobs), from innocent Shirley (Yvette Nicole Brown) to Pierce, played by veteran funnyman Chevy Chase, who left innocence long, long ago, this group has become the cool clique at Greendale; the group everyone – especially the bizarre Senor Chang (Ken Jeong), wants to be part of.
Heading off to college? This laptop/school bag is made from recycled seat belts. Only $140.00 USD from Non Toxic Bags.
Supernatural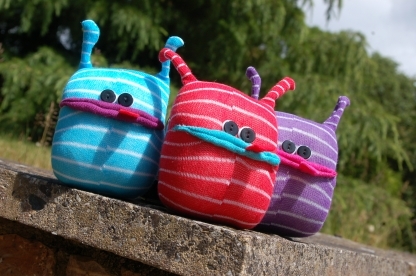 Okay, I admit it – this show is included because it is one of my favorites. I am a big fan of urban legends, spooky tales and supernatural creatures, and the very sexy Winchester brothers (played by Jensen Ackles and Jared Padalecki) aren't so bad either. Whether they are chasing down vampires and werewolves, facing off between angels and demons, or busting ghosts then burning and salting their bones, these guys are the ones you want protecting the world from the things that go bump in the night.
Monsters scare you? Well, these cute ones sure wouldn't… this collection of adorable sock monsters will look great in either a child's or an adult's room. And their very presence will get rid of that thing under the bed. £9.00 from eckel and noo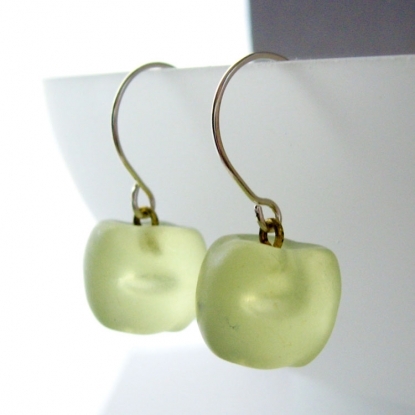 30 Rock
This highly-addictive comedy is set at NBC Studios in New York - 30 Rockefeller Plaza. Based on Tina Fey's experiences at Saturday Night Live, it takes place behind the scenes of a fictional NBC live sketch comedy series. With zany characters played by Alec Baldwin, Jane Krakowski, Tracy Morgan, and Jack McBrayer, this show has garnered a pile of Emmy and Golden Globe Awards.
Ready to take on the Big Apple yourself? This may be a good place to start. These handmade earrings feature vintage frosted Lucite green apples, which dangle from sterling ear wires. $16.99 USD from GalleriaLinda.
Reality shows or "Guilty Pleasures"
They're the ones you talk about in hushed whispers at the water cooler; the reality show (or two) that you watch religiously, if a little furtively. Don't be shamefaced - they are called 'guilty pleasures' for a reason. Enjoy!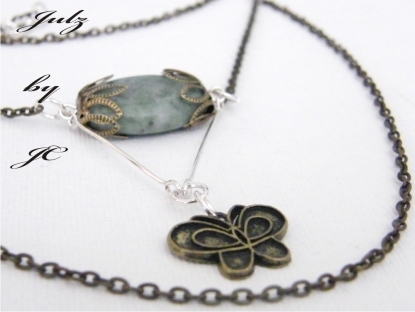 Billy the Exterminator
YUCK! If you were a fan of the 'eat something gross' portions of Fear Factor or the escapades of Dog the Bounty Hunter, this show may be the one for you. For some reason, a lot of people are hooked on the misadventures of the hillbilly-esque Billy, as he works to rid houses of a wide variety of bugs, snakes and other vermin. This reality show will make you want to take a long, hot shower, especially after Billy clears out a nest of termites, cockroaches or ants (I want to take one after typing that sentence. Shudder!).
Put away that can of Raid®; this is an insect you will want to have around. This lovely vintage style antique brass necklace, features a light green jasper gemstone (said to grant protection... from creepy crawlies maybe?) and an antique brass butterfly charm. $26.99 from JulzbyJC.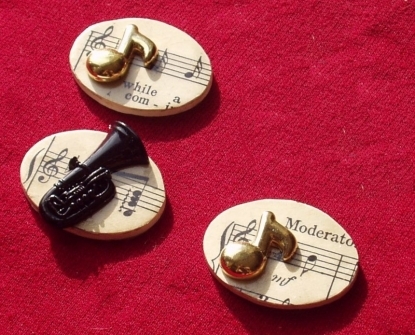 American Idol / Canadian Idol
Every year they come from far and wide; young singers with hope of fame and fortune. Every year they also come; young weirdos with hopes of a few seconds of TV fame as they make fools of themselves in front of the judges. These shows have made stars (some just flash in the pan, some with staying power) out of people like Kelly Clarkson, Carrie Underwood, William Hung, Chris Daughtry, Kalan Porter and Eva Avila. They have also made stars, or refreshed the star power, of the judges Simon Cowell, Paula Abdul, Randy Jackson, Jennifer Lopez, Steven Tyler, Farley Flex, Zach Werner, Sass Jordan and Jake Gold.
Whether you are watching the show to see if a singer hits the right note or one seriously off-key, these shows are all about the music. These unique magnets are handcrafted and a great addition to any music lovers fridge door. They can hold up the special number to vote for your favorite singer. $7.50 USD from Indeez.
Project Runway / Tim Gunn's Guide to Style / What Not to Wear / Top Model / RuPaul's Drag Race
Are you a fashion maven or a fashion wannabe? Would you love to strut your stuff on the catwalk? On the catwalk, yeah, on the catwalk? Whether you are too sexy for this shirt, or just like looking at people who think that they are, there are many fashion oriented reality shows to chose from. From the 5th Avenue style of Tim Gunn, to the downtown camp of Drag Race, to the tribulations of the lettuce-eating stick figures on your country's Top Model, the fashion industry is well covered on television.
"It doesn't matter what you wear / They're checkin' out your savoir faire / And it doesn't matter what you do / 'Cause everything looks good on you / Supermodel! (You better work)." RuPaul sang it, and you'll feel like it in this tencel jersey Grecian style maxi dress. Part of the Kali runway collection that was presented at Toronto's Alternative Fashion Week, this lovely dress will get you lots of compliments. $149.95 USD by Kali Clothing.
Ending this year
It is always sad to see a series go, but better they come to a planned end than an abrupt cancellation. Here are some of the series who have stated this is their last year.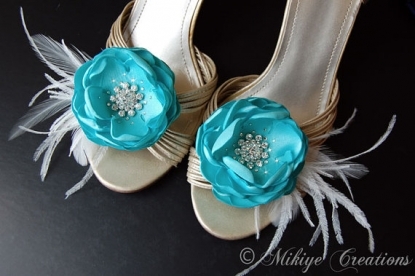 Desperate Housewives
Gasp! No! Say it isn't so! Yes, the ladies of Wisteria Lane are packing up and moving off your television screens at the end of this year (though they will no doubt dog you in syndication for decades, much like Sex in the City has). The mystery of why Mary Alice Young died has long since been resolved, but that doesn't mean that new mysteries, crimes, secrets, and love affairs have ceased in this seemingly perfect suburban neighborhood.
These vibrant aqua blue shoe flutters would look wonderful accenting the Manolo Blahniks or Jimmy Choos of the Wisteria Lane wannabe set. Made of satin and twinkling with Swarovski crystals and rhinestones, they will sparkle at a neighborhood barbeque or a formal function that will set the gossips a-twitter. $94.00 USD by Mikiye Creations.
Chuck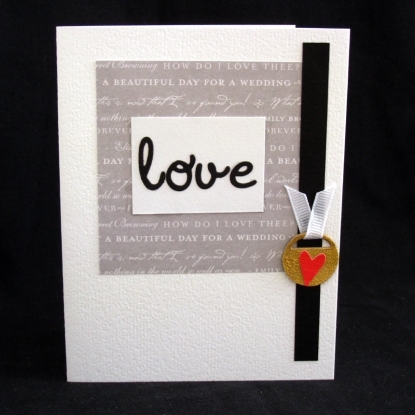 All poor Chuck (Zachary Levi) did was open an email, and suddenly the Intersect, the computer program containing all the US government's classified espionage intelligence was downloaded to his brain. As if that wasn't bad enough, the original Intersect information is destroyed, leaving mild-mannered Chuck, an unambitious man in a dead-end job as a Nerd Herd employee at the Buy More electronics chain, as the only man with the knowledge to help the US thwart assassins and international terrorists. Fortunately, NSA operative John Casey (Adam Baldwin) and CIA Agent Sarah Walker (Yvonne Strahovski) are dispatched to help. This fan favorite show has had ratings troubles for years, but the announcement that this is its last, albeit shortened, season allows the show to finish the way it wants to.
At the end of the last season, the bumpy road to love between Chuck and Sarah finally culminated in their wedding. Yes, love has been blossoming between those two for a while now and it finally paid off. This beautiful handmade card celebrates love and marriage and would be perfect to send to any happy couple tying the knot. ON SALE $3.00 CDN by Fairy Cardmaker.
Whichever TV show you'll be watching this Fall, be it new, returning or on its way out, enjoy!