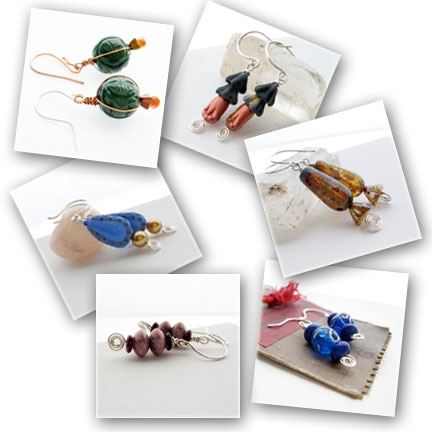 Isn't that just like a woman? When times are tough, ladies buy earrings! At least I'm hopin'. Well, really, they are.

With the general economy less robust as it was several years ago, I made a decision to stock GalleriaLinda's iCraft shop with $12.99 USD earrings.
The reason for this business strategy is to let all ladies have the opportunity to own beautiful handmade earrings without a high price.
That is not a huge investment and earrings are popular because they can be a great wardrobe brightener to bring new style to older outfits.
Earrings also are a mood brightener! Haven't we all put on a favorite pair of earrings and smiled?

A small business has to be nimble without devaluing the product. Adding a quality lower priced option to my shop made a lot of sense!