Fall is finally here and I am so excited to finally turn my home into all things woodsy and leaf-like. I've been pulling out all of my autumn decor and sorting through what I want to use, recycle and upcycle. Keeping with the wood theme, I have tons of clothes pins that I used this summer for taking advantage of the warm days at the pool. That clothes line was a sanity saver and it is still paying off! Here is a fun idea that takes items you probably already have on hand to create a fun and functional upcycled center piece. This would be perfect even during Thanksgiving meals.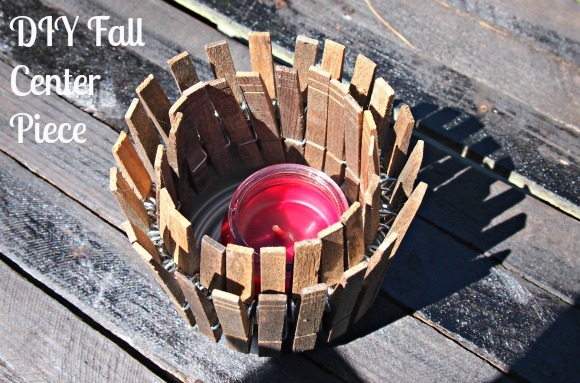 DIY Fall Center Piece
What you will need:
1 medium sized can that is short (tuna or chicken can)
20-22 clothes pins depending upon can size
1 small candle or other fall themed decor (pine cones, etc)
Instructions: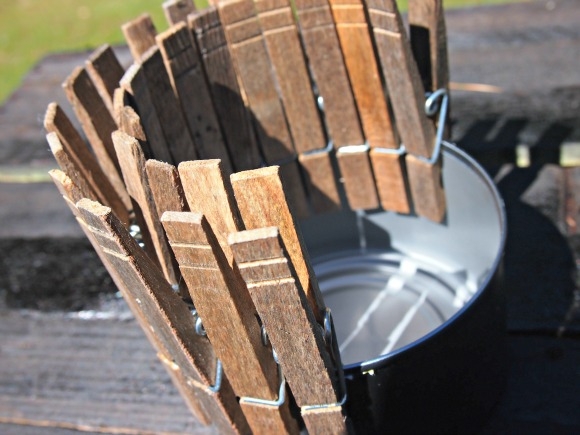 Wash your opened can and dry well.
Remove any excess paper or glue from the outside of the can (use rubbing alcohol or nail polish remover)
Begin placing your clothes pins around the outer brim of the can evenly spaced (the closer together the better this looks)
Place candle or other fall decor in the middle of the can and place on your table!
This is such a simple way to make a big update to your home. It is so easy and inexpensive that you could easily create several to display either around the house or in a row on your dinning room table. I also love the idea of lining these up and down the front porch steps for Halloween.
Another option would be to stain the clothes pins or paint them a color. What a fun idea to have several different colors rotating around the can! All you would need to do is spray paint them and add a little clear coat (if they are going outdoors).
What simple ways do you upcycle to decorate?