Coming up with a new and exciting birthday gift every year can be quite a challenge. Certain milestone birthdays, like a 30th birthday, can be even tougher since they hold so much meaning.
This past summer, my sister and I threw a fantastic 30th birthday party for our cousin, and close friend, Michelle as our gift to her. Sometimes, giving someone an experience is better than any gift you could buy. :-)
We decided on an upscale picnic theme because we wanted a fun, casual atmosphere.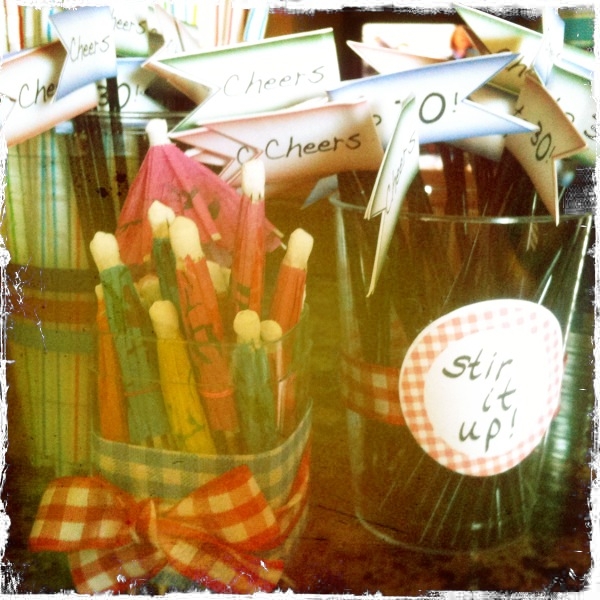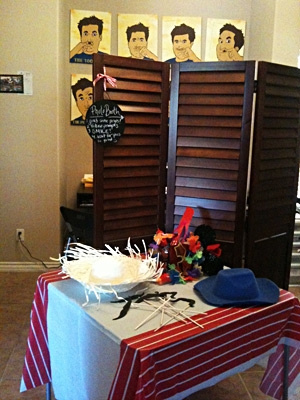 We also wanted to serve all kinds of fun finger foods that evoke childhood, but kicked up a notch for an adult palette. In addition to serving dinner, we of course wanted to come up with a signature birthday drink!
Since the birthday girl prefers vodka-based drinks and in keeping with the upscale picnic theme, we did vodka spiked lemonade and spiked Arnold Palmers.
I found a few free vector templates online for a gingham pattern to make labels for all the food, as well as free drink flag templates that we personalized. There are tons of great sites out there that offer free printables. One of my favorites is free printables.

Creating labels and drink flag details is a great way to make your event personalized and sophisticated without breaking the bank!
We also set up a Wii bowling tournament, complete with a trophy for the "Birthday Invitational Champion," and a photo booth, which was the hit of the party!
A photo booth is a great idea for a child's or adults' birthday party - plus your guests go home with a fantastic favor :-) I downloaded a software program called Sparkbooth to my laptop and connected it with a photo printer.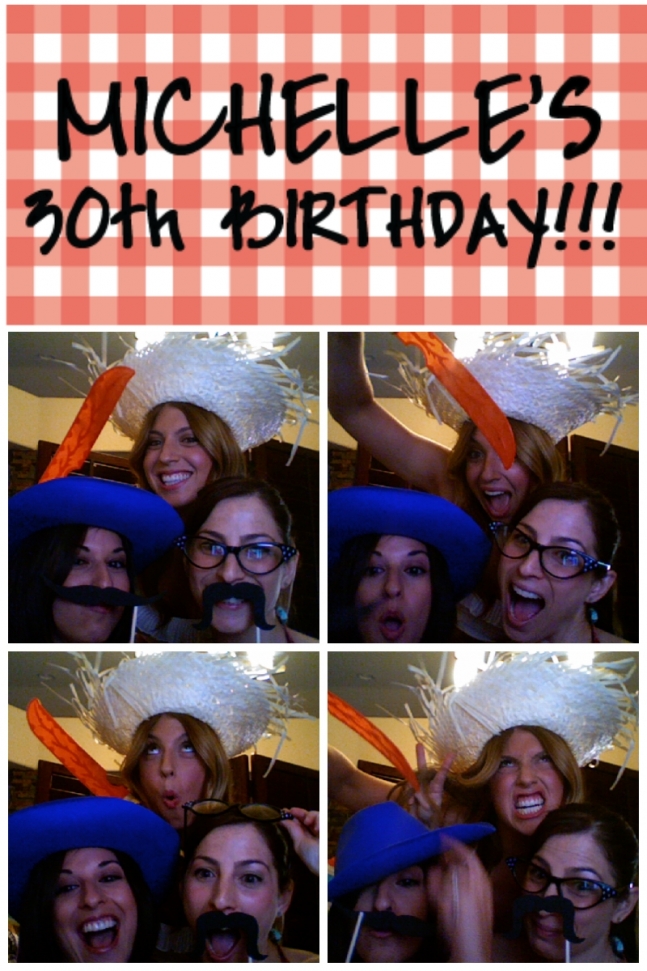 We put out some props and voila! Luckily, my husband is great with graphics. He created a logo for me, so each photo printed out with a reminder of Michelle's 30th Birthday!
If you aren't the party planning type and want to give an actual gift, try making something yourself!
Everyone (well, pretty much all women anyway!) appreciates receiving something sentimental and handmade for their birthday.
If you aren't the crafty type either, put together a thoughtful assortment of things for the birthday girl/boy.
One of my favorite birthday gift ideas is a movie gift pack. Find a large (empty) popcorn container and include the recipient's favorite candies, a couple of classic dvds (or an iTunes or Amazon gift card so they can buy their own), a gift card to a local cinema, and a couple packets of microwave popcorn. This is an easy, yet thoughtful, birthday gift that works for men & women.
Make sure to print out some fun labels from the free printables website :-)
One of the best birthday gifts I ever received was a private chef service. After a consultation, the chef created a completely custom menu according to my tastes and then delivered it on the night I chose.
I got to have an amazing catered dinner party for my birthday that year!
My sister's 30th birthday is coming up in January, and while I'm not quite sure what her birthday gift is going to be, I'm definitely making this....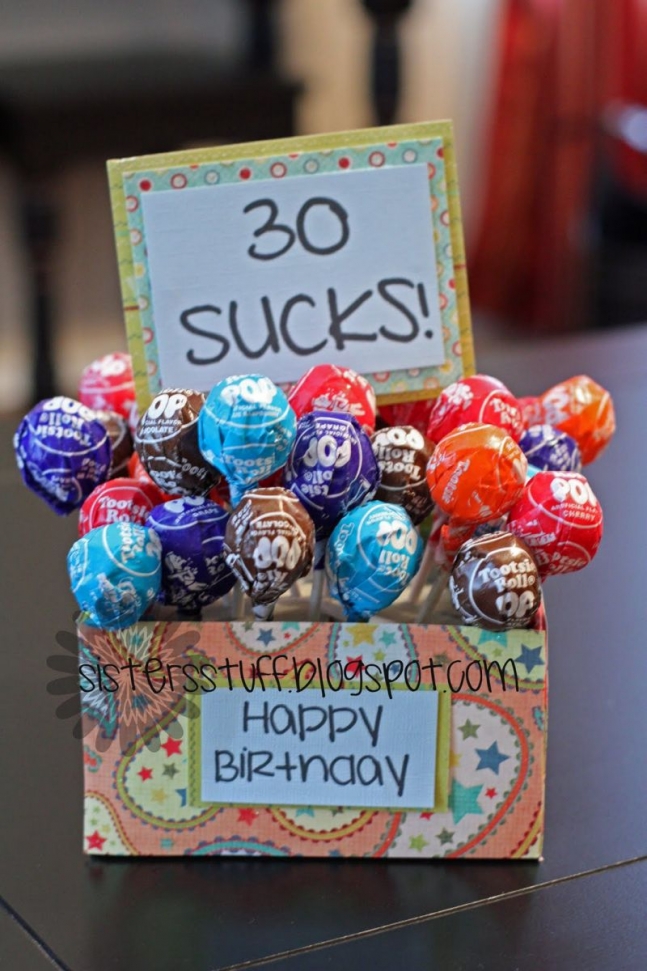 ...which just so happens to be on a blog called Sisters' Stuff!
When it comes to giving birthday gifts, remember, it really is the thought that counts!