Aromatic plants bestow
no spicy fragrance while they grow;
but crush'd or trodden to the ground,
diffuse their balmy sweets around.
~ Oliver Goldsmith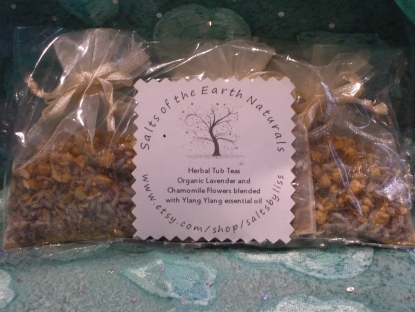 Relax with some calming tea - for your bath. Just drop of one a one of these tea bags and let the calming scents help all your stress fade away. Check out the other bath products from Salt of the Earth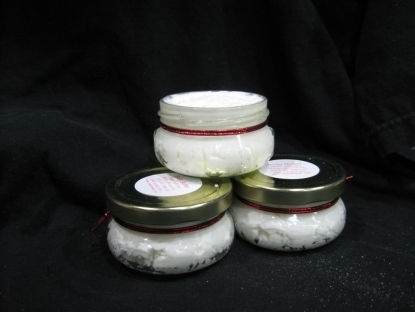 Luxurious body butter made with shea butter, sweet almond oil, Vitamin E oil, grape seed oil, palm oil, and your choice of scents. Other scented items are available from Zee.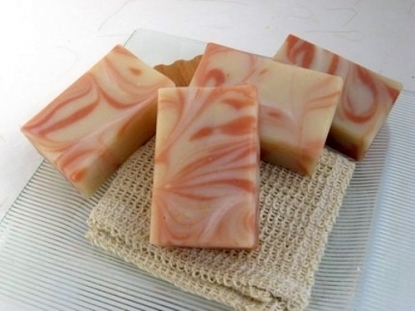 With the exotic scent of jasmine, moisturizing feel of shea butter and the pretty pink swirl of pink clay, this cold process soap will complement any bathroom. Sarah Ranes has been making soap for 5 years and has other wonderful soap prducts on offer.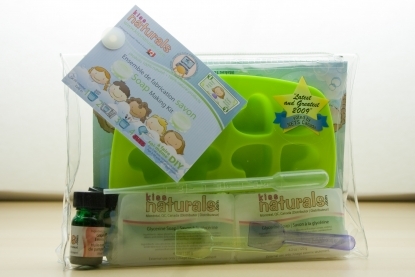 Making your own soap, now that would be fun! This kit is great for kids parties and perfect for gift giving. Kiss Naturals has other make-it-yourself kits available, as well as great bath and beauty products.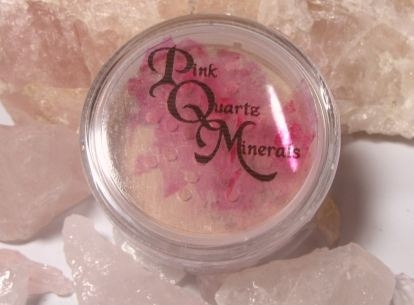 Using pure minerals, this foundation is made with no chemicals or fillers and will leave you looking beautiful. Available in a variety of shades to match your skin color. Check out the other natural beauty products from Pink Quartz Minerals.