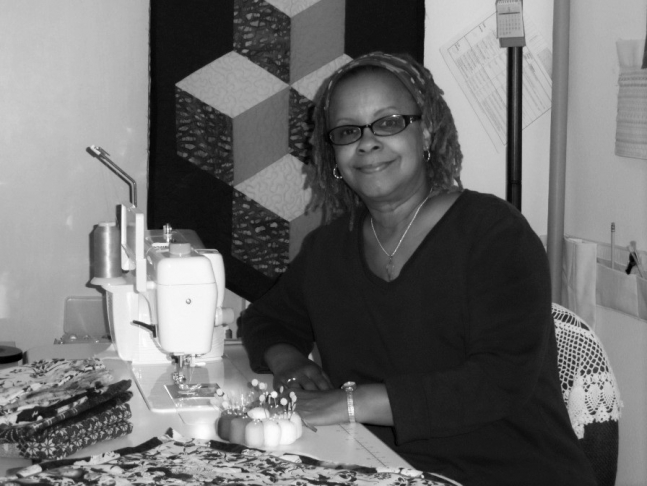 Greetings, my name is LaVerne Lewis of GeorgiaMae Studios. I was inspired to start selling on the internet by a few friends from my local quilt guild, last year.

I was intrigued by having new possibilities in selling my handmade creations, so I decided to open an online shop and give it a try. I am a self-employed tax accountant and own my own tax business. In my spare time, I enjoy non-fiction reading, the performing arts and do volunteer missional service in developing countries.

Last year, I volunteered in China, teaching American English; other countries include Tanzania, Thailand, Brasil, Costa Rica, Morocco and Peru.
In the beginning….my crayons!
In grammar school, my brother and I won an art contest, which included three years of art lessons at the School of Modern Art in San Francisco, back in the 60s. This wonderful opportunity opened my creative door to a world of color, using various mediums that pushed my imagination beyond my box of 64 Crayolas that I cherished. In fact, even today I still have a box of Crayons for that back-to-basic creative coloring urge.
Early Inspirations – My High School Sewing Machine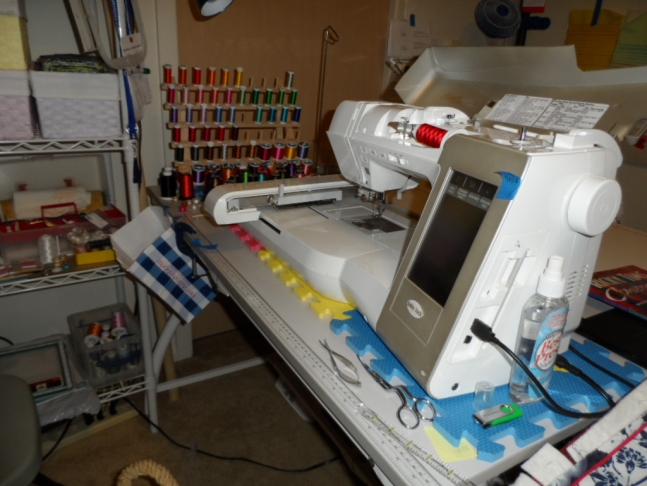 I learned to sew from my mother, on her old treadle sewing machine, making aprons and doll clothes. I was sewing and knitting by the age of 15, making most of my school clothes, next my wedding dresses (2), maternity clothes and 'flared pants' of every color, they were ugly, but I loved them. My sewing machine gathered dust for a few years, as I moved into beading, scrap-booking and traveling.
What's a Quilt?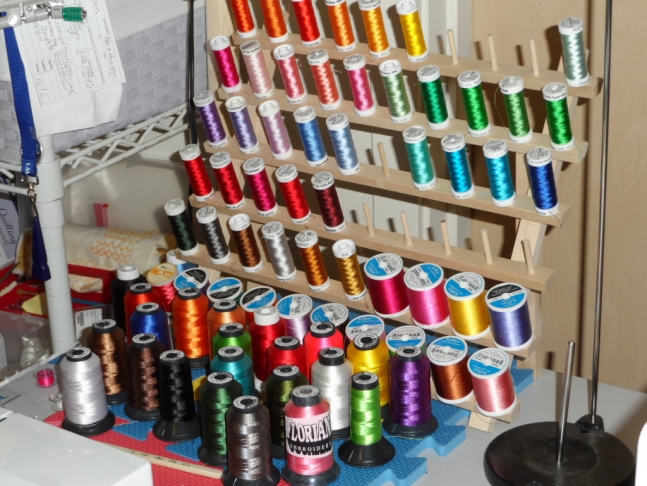 Several years ago, I discovered machine quilting…my sewing machine came out of retirement and it has been a love affair all over again with sewing but in a new medium. My mother and grandmother quilted by hand, but I was born to machine sew and quilt…and I love everything quilty, the colors, the fabric, the touch of fabric and the mesmerizing eye candy of threads in every shade, weight and size. I love mixing the medium of all kinds of fabric, not just cottons, but suedes, velvets and wools.
I make time for quilting by skipping couch-potato TV time. If I am not in the mood, all I need to do is walk into my sewing room, and WHAM…I'm in the mood.

For a while, I enjoyed making bed quilts for family and friends, but quickly discovered I could play by mixing the medium and have more fun with art quilts. For me, the fun is in the creating, the playing, the 'trying new things' and seeing how it all evolves. Sometimes, I will start a piece, hang it up and ponder; creativity is ongoing, fluid and expansive, never stagnant. Other times, I will finish a piece in one setting. I prefer not to do repetitive pieces, I may use the same pattern, like my zipper pouches, but I like to mix it up, change the colors, the fabric or add beads, charms or buttons.
Last year, I entered my first art quilt in a quilt show. What a rush of excitement, getting it ready, following all of the requirements for hanging, showing, shipping and pickup. The best part was walking down the aisles and turning a corner and seeing my quilt. What a 'selfie' moment. It did not win any ribbons, but it won an "I can do this" smile that I wore for a week.
Picking colors and other thoughts.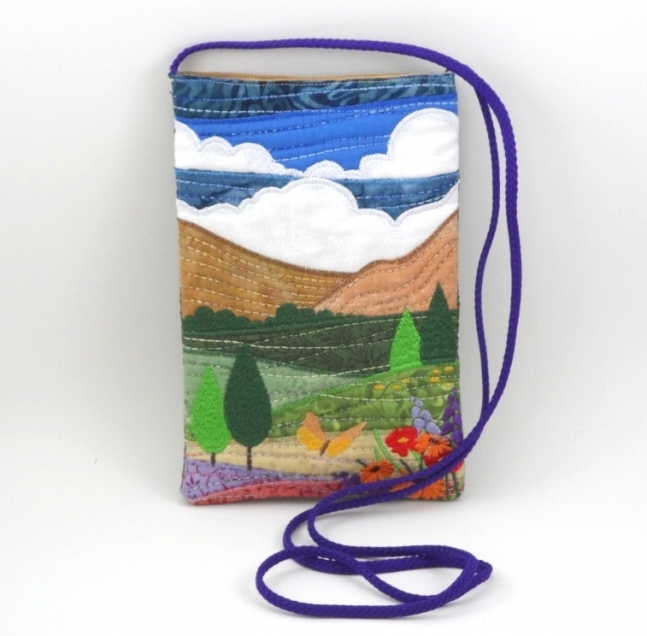 I love the colors of autumn and fall. Brown, oranges, greens, burgundy, and of course, burnt sienna; now there's a color from the 60s in my box of crayons.

My creations are created with emphasis on the color, fabric, thread, quality workmanship and the embellishment. As I said earlier, I love variety and shop for fabric locally as well as during my travels.

Most of my ideas come from magazines, watching craft shows and taking classes from professionals. I love quilt retreats, which is where I have learned an enormous amount of handy tips and time-saving ideas in fixing my goofs.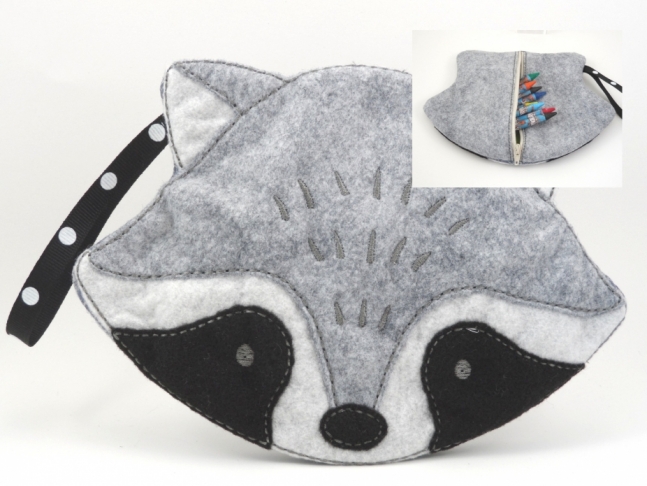 Quilted postcards and larger similar art pieces are one of my favorite works to create because each one is unique with it own medium and form.

Second, I love making handbags of all shapes and sizes, such as free-form purses, tote bags, upcycle technique bags, and embroidery designed purses. My third love is my new embroidery machine, which is the helpful creator of my new children felt zipper bags that have animal faces of a fox, raccoon, owl and penguin. I sell these at children fairs, during the summer and they are a popular item. When working with felt, I have found that using wool felt is more durable and better quality than using craft felt, especially in product creation using zippers. Wool felt holds it shape, color and has customer appeal.
Selling and being in business, professionally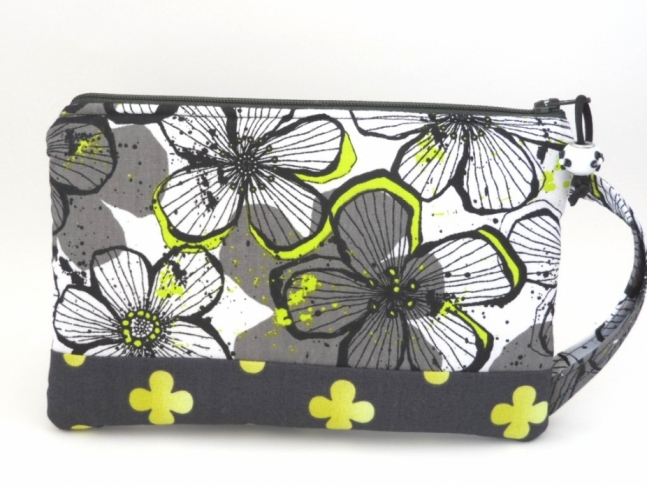 My first thoughts that come to mind is be a professional in running your online business and marketing your creative art. If you go half way, your online business will only be half a business. If friends tell you…that won't work or that won't sell..take risks and give it a try.

Everything you create is a style unique unto yourself and someone, just as unique as you are, will like it and buy it. If you treat your creations as professional forms of art, chances are, others will too. Learn from professionals, take classes from those who are today's professionals, their techniques may be your inspiration for the new methods for tomorrow. Know the difference between a fad look and a professional look. Lastly, join a professional guild in your art field, the rewards are endless.
A final piece of thread
U.S. quilters represent 16 percent of all households nationally, and has been long treasured as a hobby as well as a business venture. Georgia Mae is the cherished first name of my mother, which is in dedication to my shop's name, GeorgiaMae Studios.