Tis the season! There is nothing better than the smell of a Christmas trees in your home! But also nothing worse then all those pine needle shedding or seeing the ugly tree base on a fake tree! When I was planning out my holiday decor this year I realized I didn't have a tree skirt so I started searching around for design ideas to make my own. Below are some of my favourite tree skirt DIYs!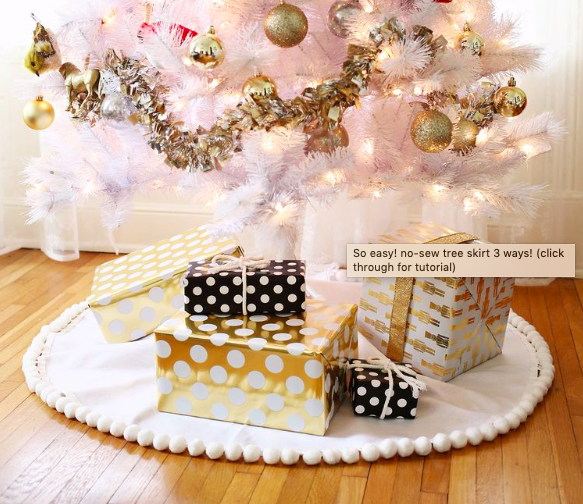 1. No sew tree skirt
This is the perfect tree skirt to make for when you don't have any time, or are just done with crafting for the holiday season and need something quick and easy, don't worry we get it! This easy no sew pom pom tree skirt is classic and easy and will look adorable under your tree! This tree skirt also works for so many different styles, opt for a modern white fabric or go classic with a holiday colour like red or green. Would also be fun to mix up the colour of the fabric and the pom pom's. Check out the full tutorial by clicking here.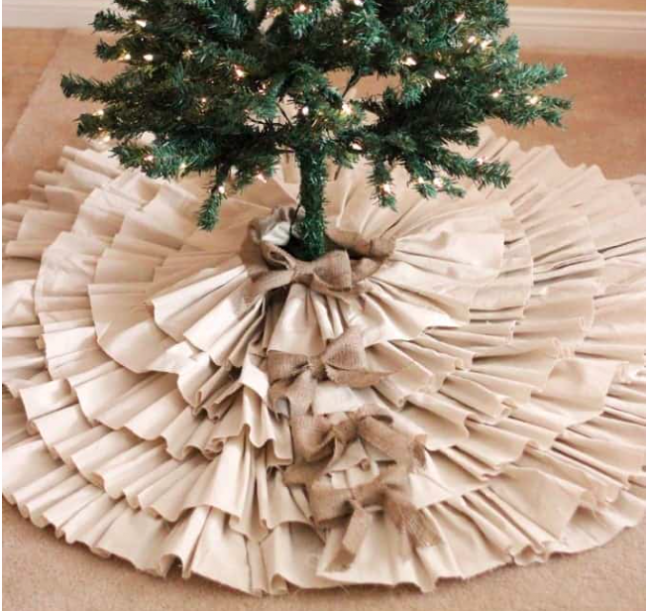 2. Burlap
This painters drop cloth and burlap tree skirt uses unique material to create a shabby chic tree skirt.
We love the texture on this tree skirt and although the process can be a bit tedious it is pretty easy overall and looks stunning once it all comes together! Top off the tree skirt with a burlap bow to synch it together and complete the look.
As an added bonus? It all comes together with a hot glue gun, how great is that?
For the full tutorial click here.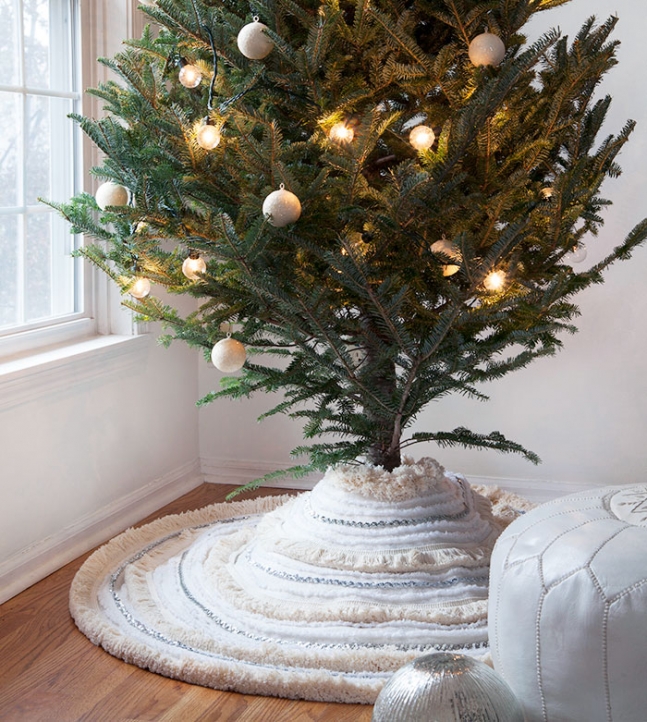 3. Moroccan Wedding Blanket
This boho chic Moroccan wedding blanket inspired tree skirt would be perfect for the bohemian home. The tree skirt adds warmth and texture to any space and you can also incorporate some sparkle with sequins in to the tree skirt, since many traditional Moroccan wedding blankets have sequins in them and to add a bit of holiday bling!
Check out the full tutorial by clicking here.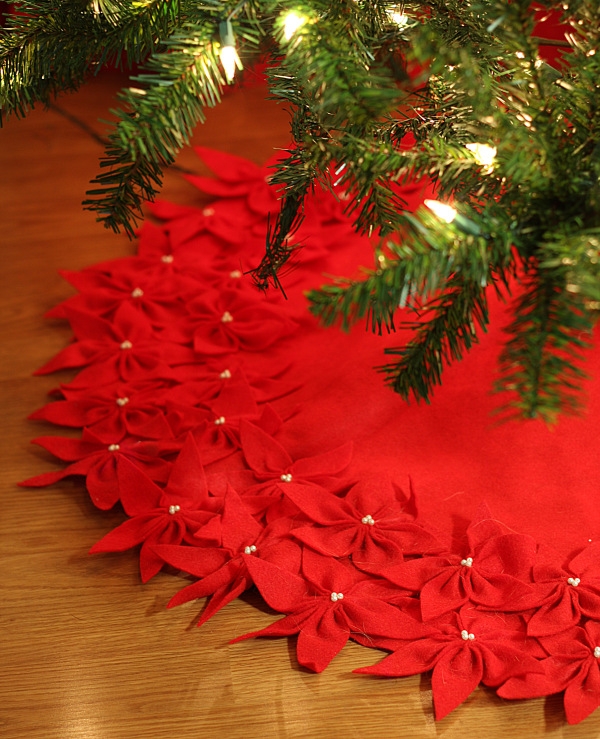 4. Poinsettia Tree Skirt
Poinsettias are a Christmas classic and this poinsettia tree skirt adds a unique twist to a Christmas staple. We love the texture the poinsettia flowers create on this tree skirt and you could easily do a simple row of poinsettias as a trim or fill up the whole tree skirt. Be sure to add in beads or sequins in to the centre of the poinsettias to complete the flower. Check out the full tutorial by clicking here.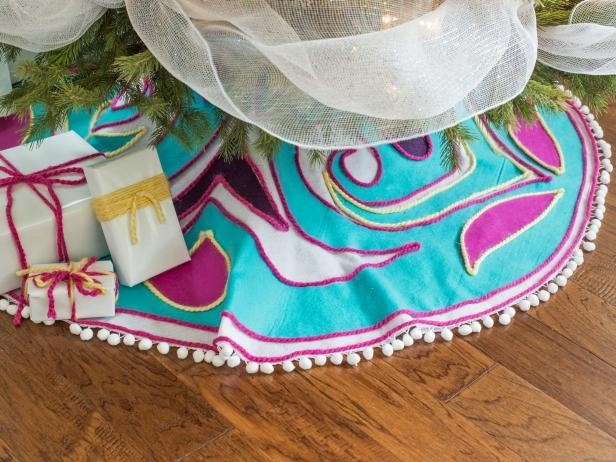 5. Scandinavian Inspired Tree Skirt
This unique non-traditional colourful tree skirt is inspired by Nordic design. It is a no sew pattern that just requires cutting and placement of felt. So it could be completely customized to your taste! It is such a unique Christmas tree skirt that would be such a whimsical addition to your Christmas decor. Check out the full tutorial by clicking here.
Let us know in the comments which one is your favourite tree skirt? If you already have a tree skirt did you make it?