My husband and I are Indo Canadians and in India, Valentine's day did not fall in the category of special events. Therefore, we are not very mushy on this day. But to keep the spirit of Valentine's day and to show the warmth and happiness of being loved we celebrate it in a fashion that our young daughters will appreciate for life. My husband being a hobby chef whips up some gourmet stuff, we wear red and pink outfits, and my elder daughter and I make handmade gifts or cards for her friends.
This year, I decided to make a different card for her classmates and friends. I love origami and this is a card that stands on its own. My elder daughter was really delighted to make these and is so excited to keep this as her big secret. I shall give my husband a similar card which he can put on his desk. I am still undecided whether it will land on his pillow and should I just put it in his bag, so that he gets to see it later. I love the idea that it stands up on its own.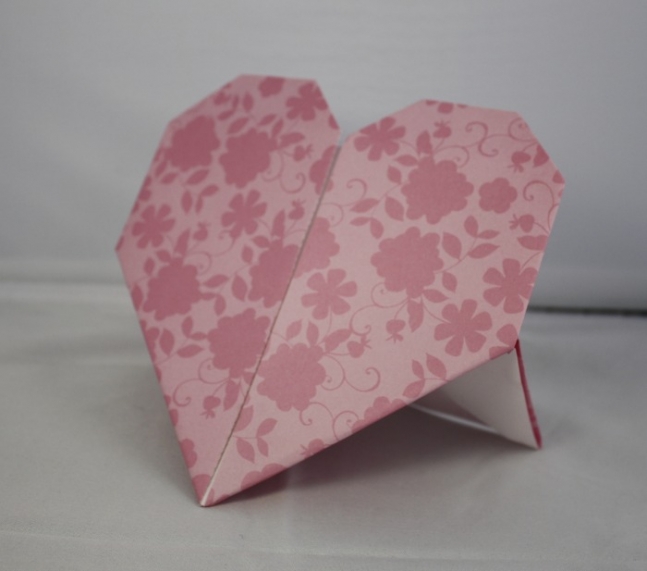 So, as Valentine's day is drawing closer, I took a look at my list of items on sale for this day and noticed that "AhKriti Anoushka" an onyx pair of earrings, wire wrapped in copper, was not sold yet. It then struck me to make a bracelet. And then, voila, I got down to brass tacks to create a bracelet made of onyx and copper – the "AhKriti Sharvari" . "Sharvari" in Hindi means a lady or night. This is a beautiful bracelet which is swirled in copper. No extra toggle and clasp. All swirls to give one smooth motion. Easy to wear and absolutely gorgeous. One special woman is going to be wearing this and is going to keep her love forever!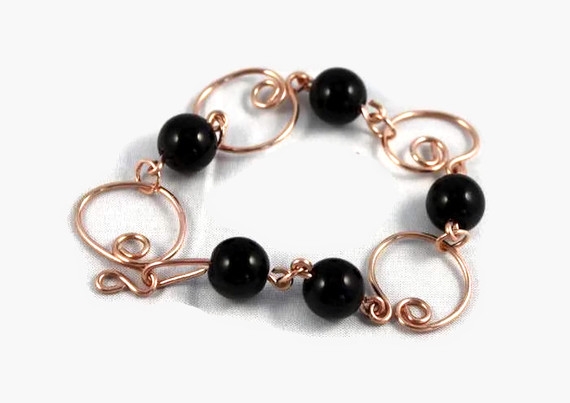 In India, onxy is considered to be a talisman, a stone which gives the wearer- power, makes the mind clearer and strengthens memory. Also it has been said that wearing an onxy can cool the ardors of love. So if you are not able to let go of past relationships, wearing an onyx will keep you grounded and move on in your present life. Copper is considered a mineral of energy and mental agility. And hence I decided to create Ahkriti Sharvari.
On February, 10, 2011, if you are the first person to buy an AhKriti jewellery and spends $40 or more you will receive this one of a kind beautiful bracelet and earrings as a gift from my store on icraftgifts.com/ahkriti. The bracelet will come in this gorgeous burgundy satin and organza finished bag.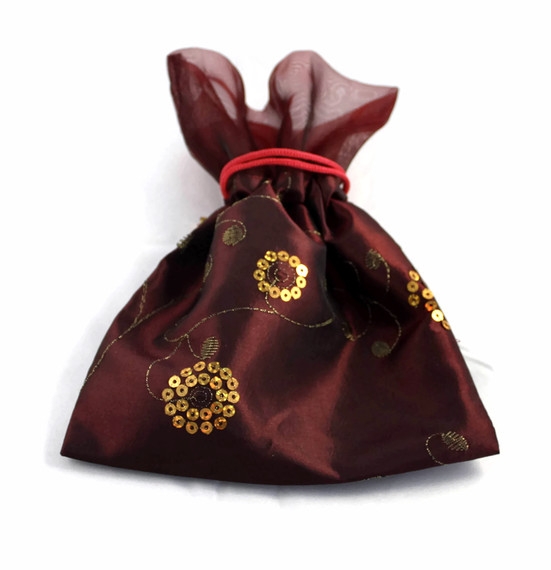 Looking forward to this Valentine's day with my husband and daughters, a day to spend with the most special people in my life!