Here is my collection of best creative and unusual furniture designs and decorating ideas.
Giant Bird Nest Bed
This giant bird nest was designed by Merav Eitan and Gas­ton Zahr as part of the Green Gar­den Exhibition.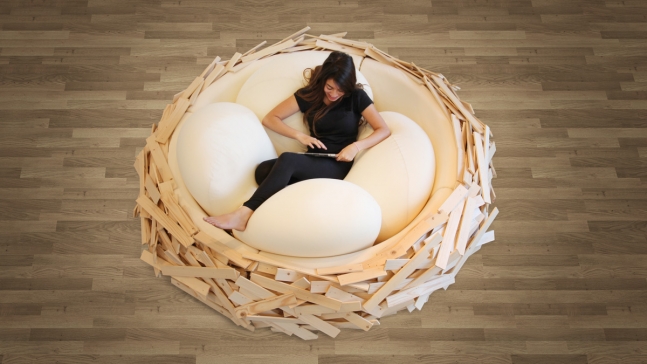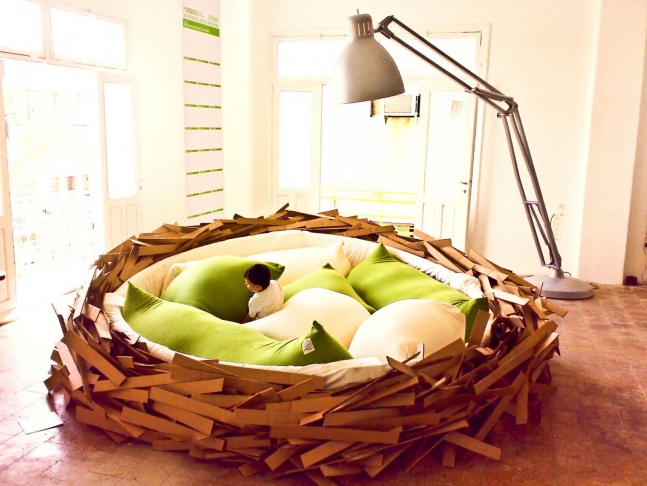 Boat Beds
Suprisingly, these upcycled boat beds actually look comfotable. What do you think?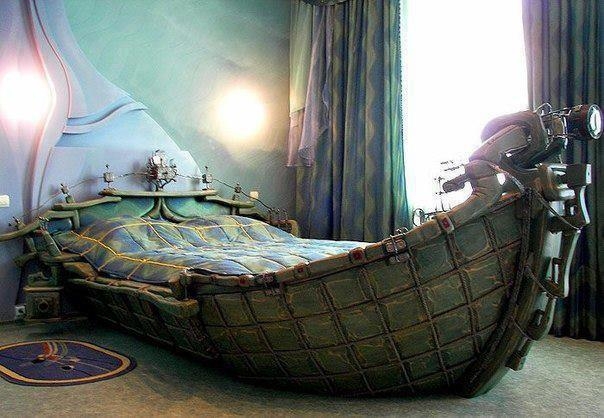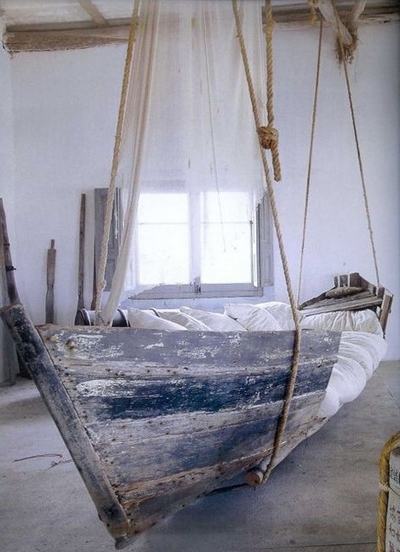 Tree Beds
Who knew having a bed wrapped in tree branches would look so cool. :)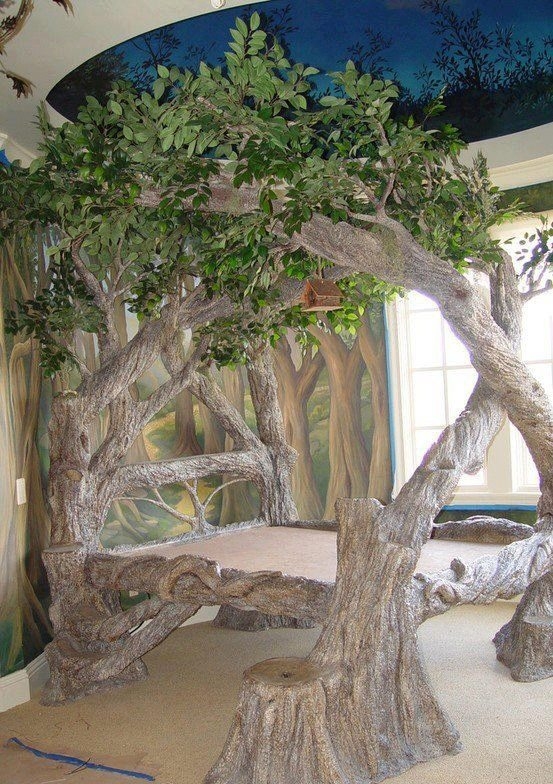 Hanging Beds in the Forest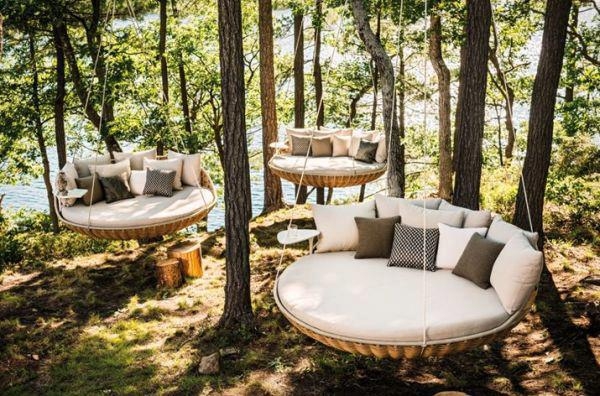 or how about this tree decor in the living room? I think it look spretty awesome.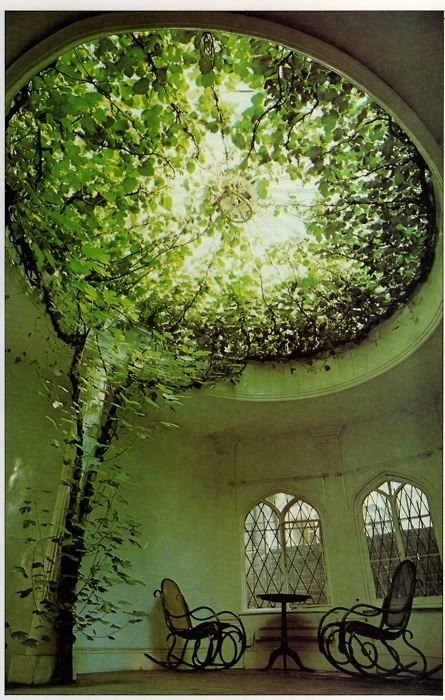 This is just a wallpaper.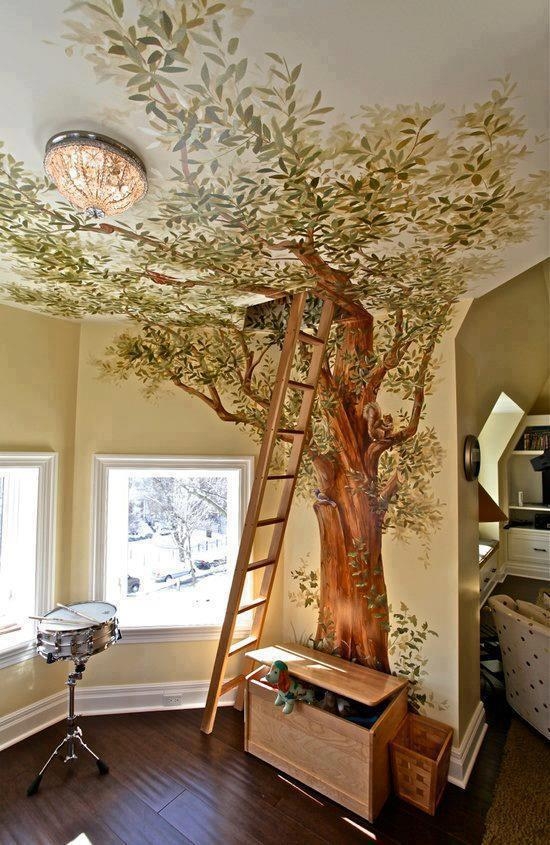 Bus Bed
Now you can sleep in the same type of a vehicle you were conceived in. Ha ha... :)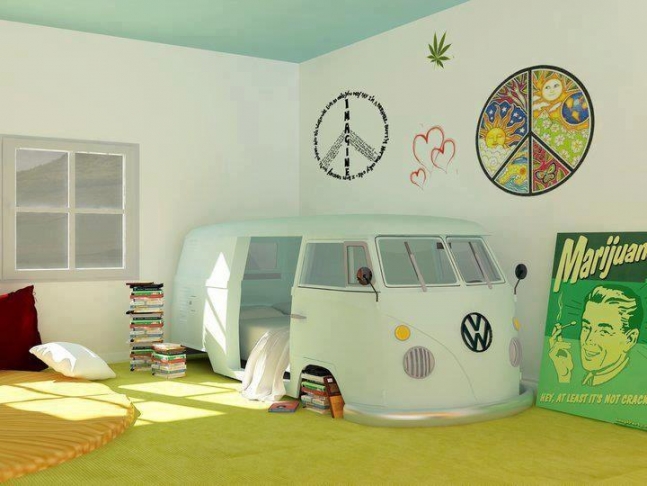 Under Water Bedroom
This amazing under water bedroom is from Bora Bora islands. Looks totally awesome, but would you sleep in this room? I'd probably worry all the time it would spring a leak. Or what about at night when its dark and something is moving around you? Scaaary!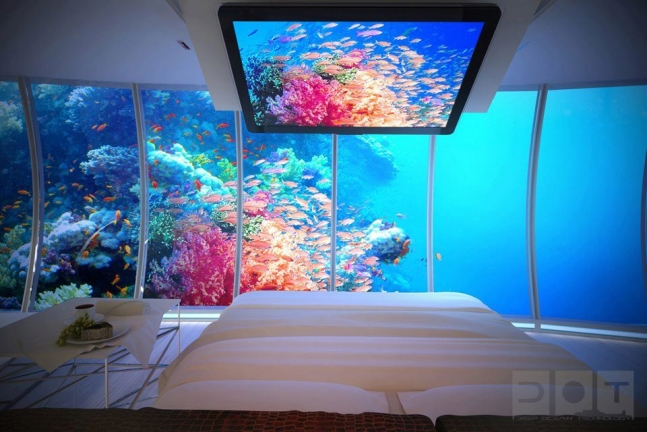 Here is another bed I'd be afraid to sleep in. Looks interesting, but what if it will close on you? :)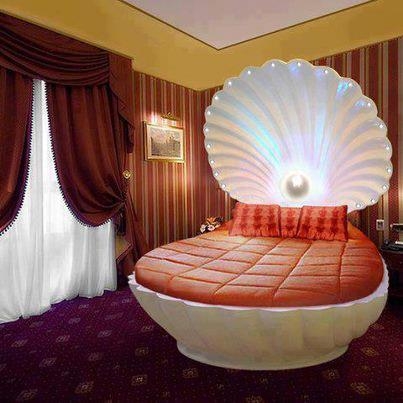 How about this Floating Canopy Bed from France? Pretty! I'd definetely sleep in it.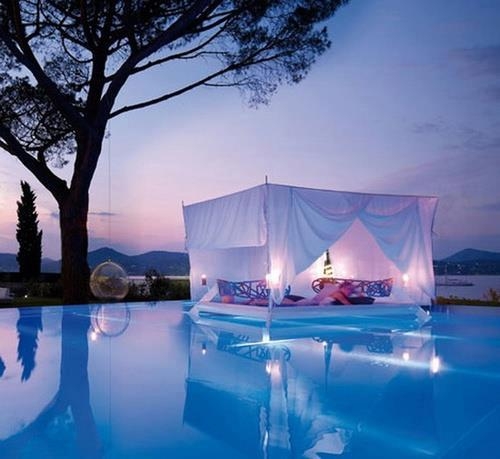 Flower Armchairs
Real flowers die, but these flower armchairs will keep your living room bright and colorful for a long time.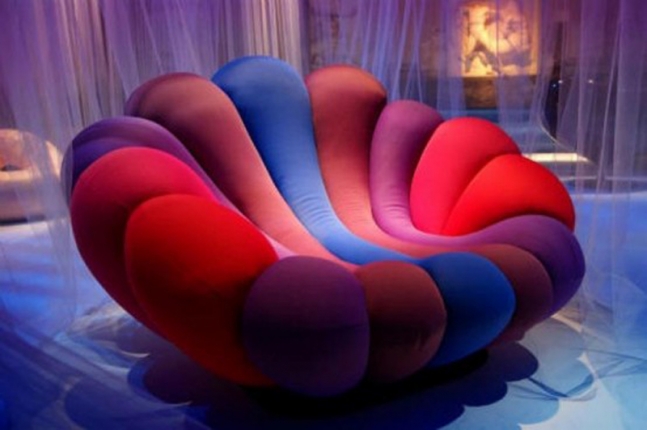 Photo below from jejpsyche.pl.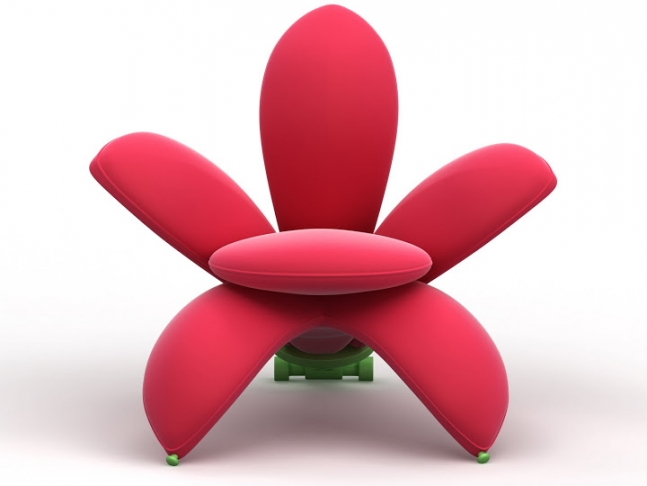 You'd probably feel like a bee in these beautiful Hibiscus Armchairs from Kenneth Cobonpue's Bloom Collection.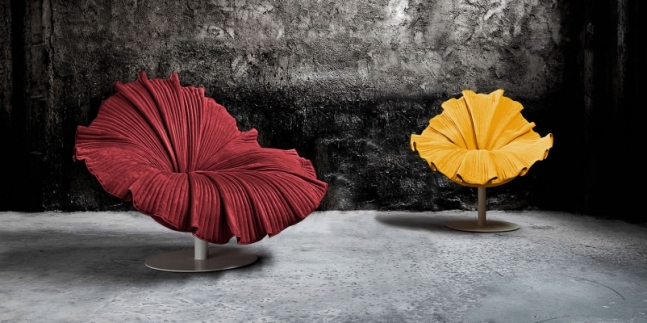 These chairs are almost unrecognizable and super creative. True Chairs Transformations!
Splash Milk Chair
This Splash Milk Lounge Chair by Michael Wendel was sculpted at 1/8th scale using Sculpture clay. Then the model was cut into 1/4-inch slices. The slices were scanned, blown up to full scale and used as a template for the full-scale model. Simply amazing!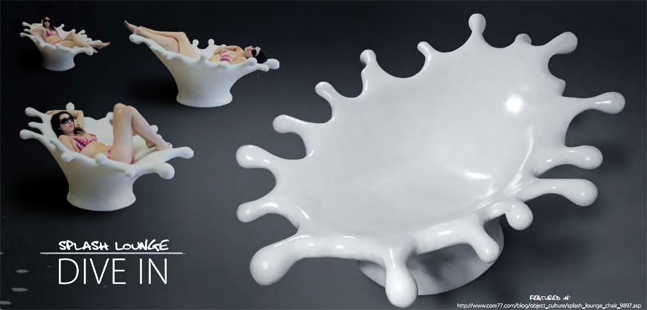 Bloom Chair
Unique chair created from eight folded steel plates by Eerang Park. Not sure how comfortable it would be to sit in a steel chair. :)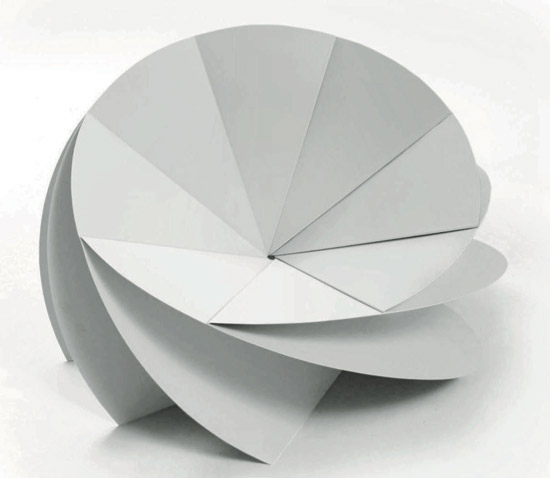 Crossed Legs Chair
This stylish chair by Vladimir Tsesler will surely impress your guests.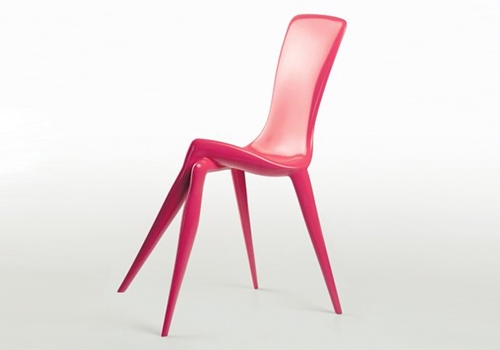 Egg Chairs & Tables
These matching egg chair and table sets are from
Le Nid
, which is French for 'the nest', a hip and unusual bar located at the top of the Brittany Tower in France, which overlooks the entire city of Nantes.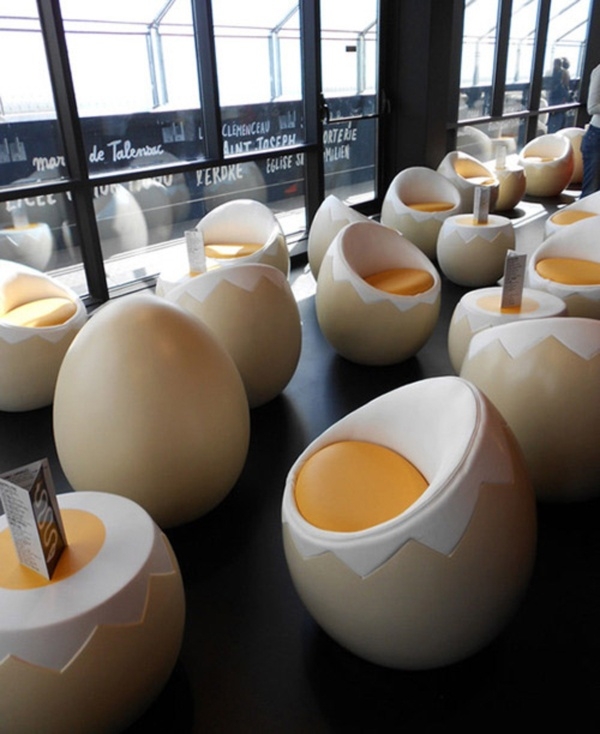 Here is another cool Egg Chair by Bonacina.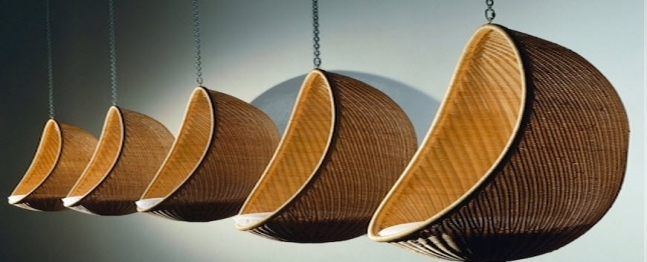 Coffee Cup Chairs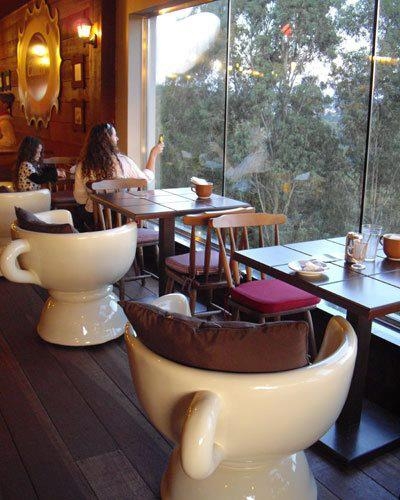 Cup Bath Tub
Here is another cup design this time incorporated in the bathroom.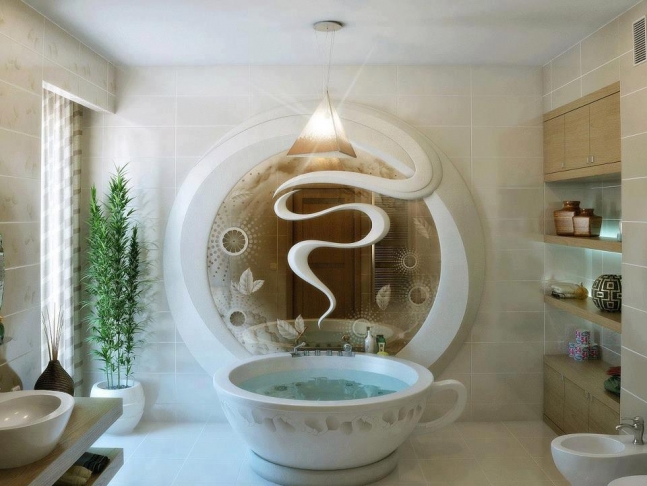 Peacock Lounge Chair
Very romantic, isn't it?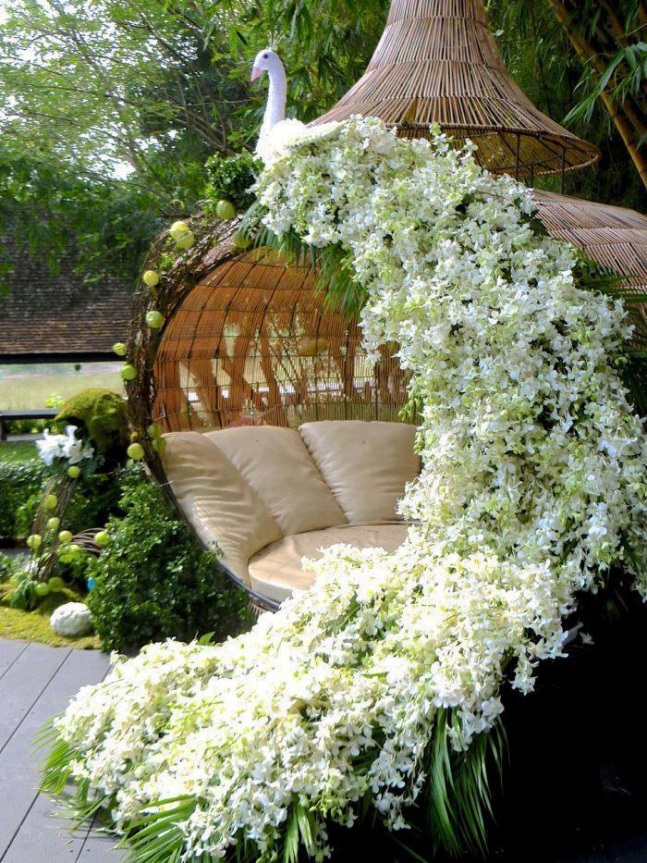 From Old Boat to Modern Couch
This repurposed old boat into a outdoor furniture is from a Restaurant in Santorini, Greece. Looks comfy, isn't it?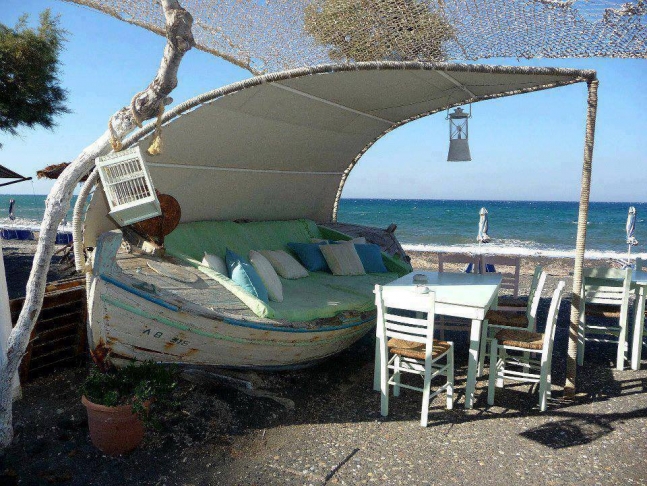 Corner Sofa
This unusual corner sofa called "Canape" is a great design by Lila Jang. The piece was part of an exhibition called Parcours Saint-Germain in Paris.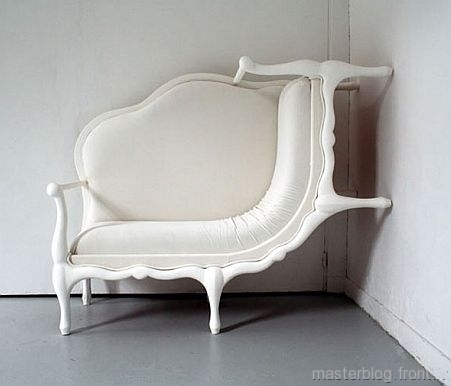 Cactus Sofa
Artists and designers get inspiration from a lot of things, like cactus for instance. This freakily cactus-sofa above was used for an AXN-ad with the tagline "
RELAX. If you can.."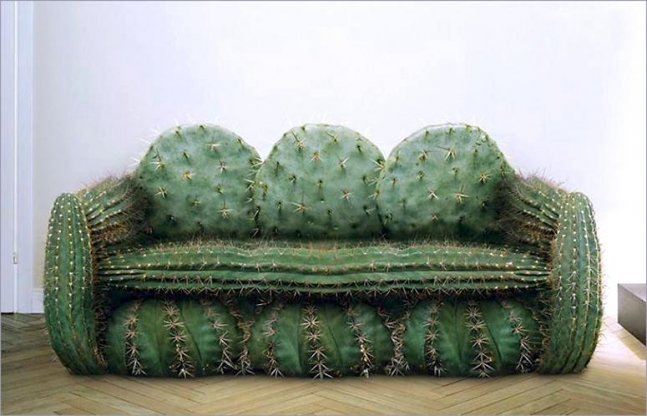 Functional Space Savers
Great window chair saving space in your house.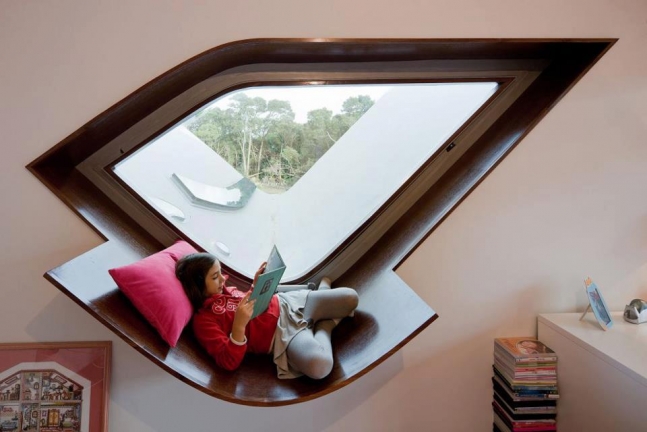 Another functional and unusual design solution - car trunk as a closet! Perfect for condos that have tiny closets. I wonder what line of business this guy is in. :)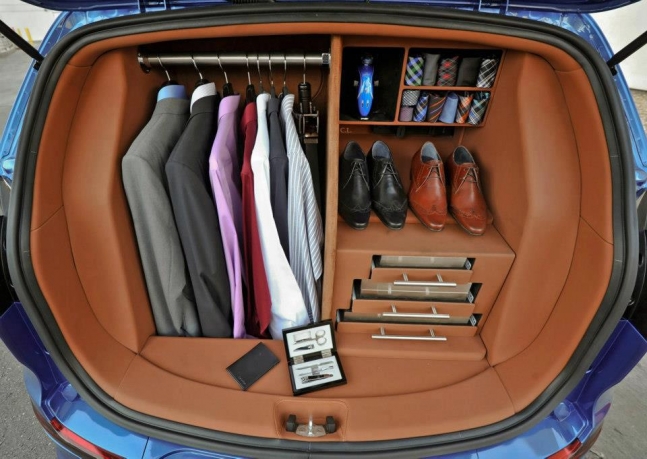 Gummy Bear "Candelier"
The "Candelier" by New York artist Kevin Champeny celebrates the iconic sweet, the gummy bear. The piece is made up of 5,000 hand cast acrylic bears, the polychromatic light spans an 18 inch diameter, filling a space with a glowy jolly and playfull light. Sold on jellio.com. Cool! Though because those gummy bears look so real, not sure this chandelier would last in my house. Wouldn't you be tempted just to take one? :)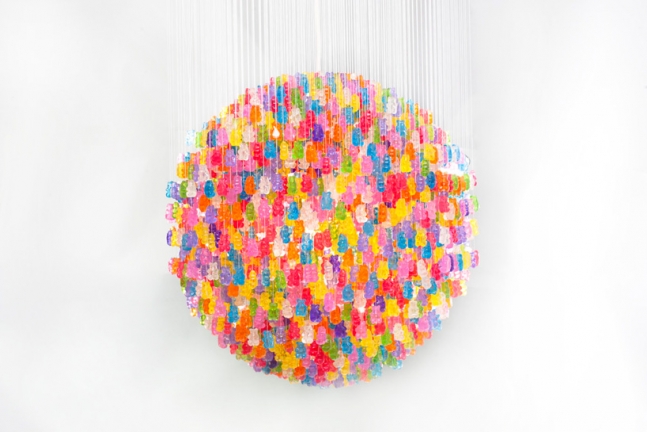 Cozy Rock Pillows
There is a company that makes pillows that look just like rocks. They come in several different sizes and colors. You can pull them out when you have unexpected company over to watch a movie or tired kids looking for a place to crash. :)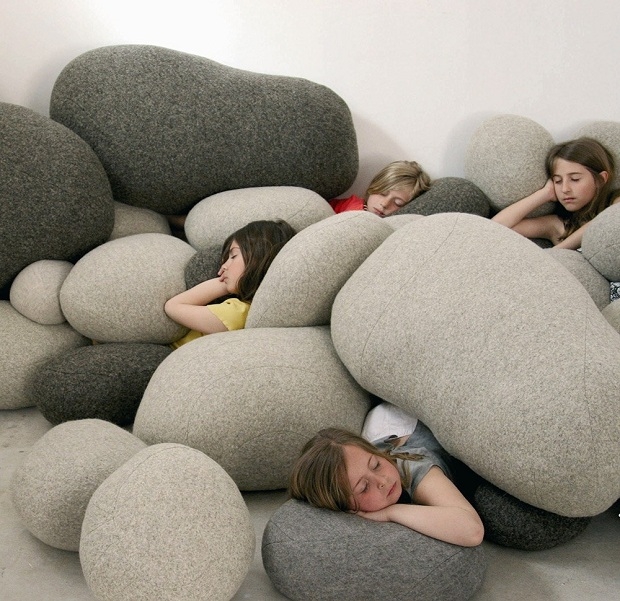 Retro Style Office
How cool is this? I am sure this nostalgic design would appeal to so many people.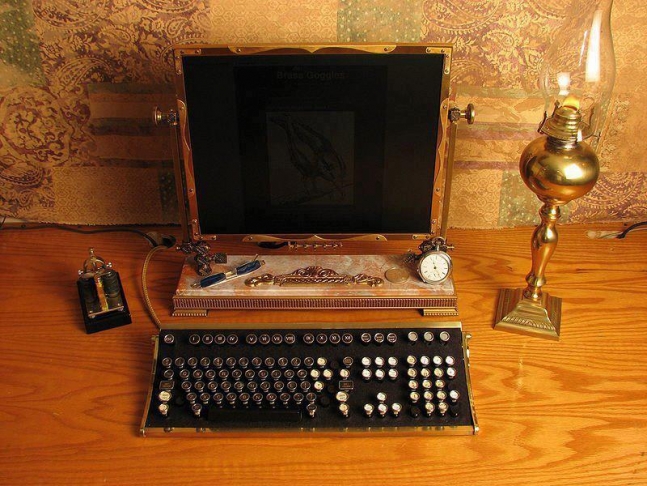 Guitar Staircase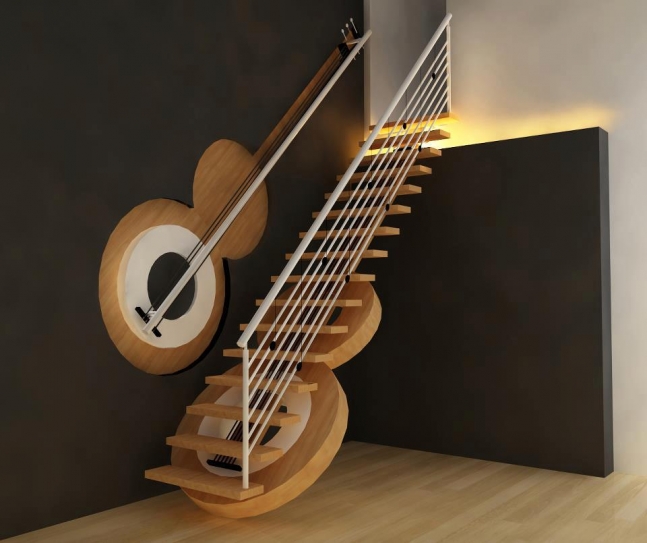 The Circle Kitchen
If you are not among the lucky ones to own a big house, you will appreciate this Circle Kitchen, a 180 degrees rotation concept design by Compact Concepts. It only measures 1.8 square meters, but combines all the utilities of a normal kitchen: a regular sink, dishes, a microwave, and even a dishwasher.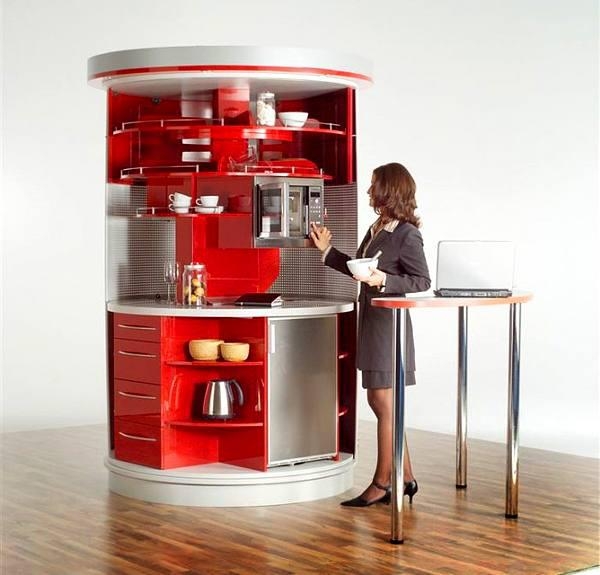 Playground that's... Different
The "Chop Stick" project was commissioned by the Indianapolis Museum of Art to create an innovative concession stand for the 100 Acres: The Virginia B. Fairbanks Art & Nature Park. The design is based on the universal notion that you need to sacrifice something in order to make something new. Implemented by Visiondivision.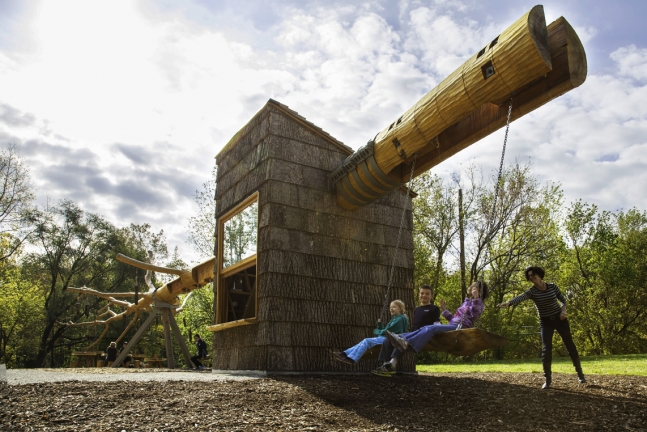 Additional photo credits: Interior design lovers, Best photos of the world, Inthralld, Home Decorating.